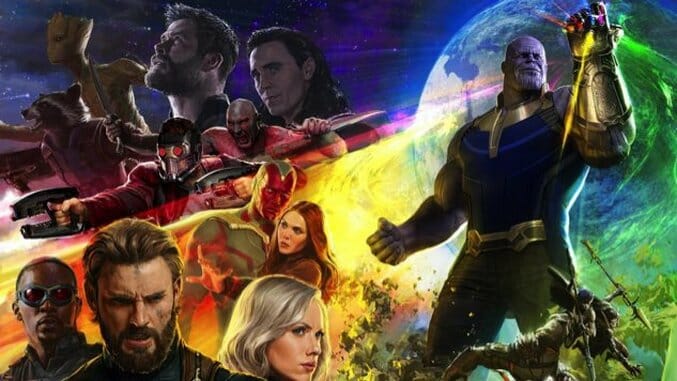 It's the biggest movie of the year—at times feeling like the biggest movie of all time—so, as you'd expect, Avengers: Infinity War takes up most of our discussion this week. We are careful with spoilers, or as careful as one can be, until (with appropriate warning for the spoiler-averse) we deal with That Big Ending. One of us likes the movie a lot more than the other one.
Then in our Reboot section we retreat 25 years for 1993's "True Romance." Quentin Tarantino—way back when.
You can find the podcast on Stitcher, Overcast and SoundCloud, but the quickest way to get every podcast is to subscribe through Apple Podcasts.
We hope you enjoy. Let us know what you think on Twitter, or [email protected]. As always, give us a review on iTunes with the name of a movie you'd like us to review, and we'll discuss it on a later podcast.