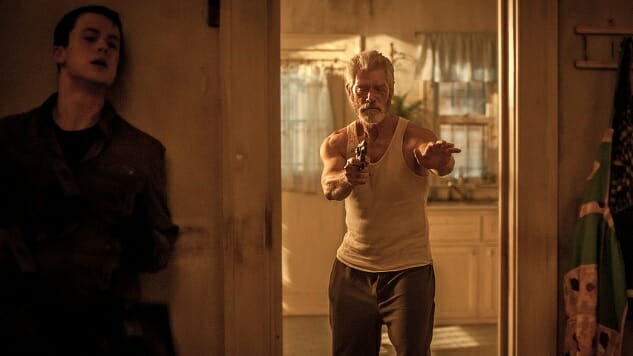 Well, it took a little while for the pieces to come back together, but Fede Alvarez, Sam Raimi and co. are ready to revisit Don't Breathe. The critically acclaimed horror-thriller was released in 2016 and revolved around a crew of small-time criminals breaking into the home of a blind veteran to rob the place. Once trapped inside, however, they realize that the man living in this house seems to be much more dangerous than he appeared.
The sequel, tentatively titled Don't Breathe Again, is set to be directed by a debuting Rodo Sayagues, according to Discussing Film. Sayagues was the co-writer of the original film along with Alvarez, with the latter in the director's chair. Now, it would seem that Alvarez, the director of Evil Dead and The Girl in the Spider's Web is allowing his collaborator to step up and take on the directorial duties, although the duo still wrote the screenplay together. As with the first film, Sam Raimi will return to produce, and back in 2016 apparently referred to the screenplay as "the greatest idea for a sequel I've ever heard." That certainly sounds promising.
The steely Stephen Lang, who has made a career of tough guy and military brass roles, will return once again as The Blind Man, who narrowly survived the ordeal of the first film and has apparently been living in the wilderness ever since. According to Discussing Film, the sequel would "pick up years after the home invasion," as The Blind Man "is visited by violent and mysterious people who hold him accountable for his sins."
With all the original team back in place, one would hope that Don't Breathe Again will smoothly pick back up where the previous film left off, even as this entry would seem to be transitioning Lang's character to more of a traditional protagonist role. Production is expected to begin in April, and we'll bring you more news on the Don't Breathe sequel as it arrives.