Fright Night Is Here, With First Trailer for Disney's New Haunted Mansion
Photos via Disney
Movies
News
horror movies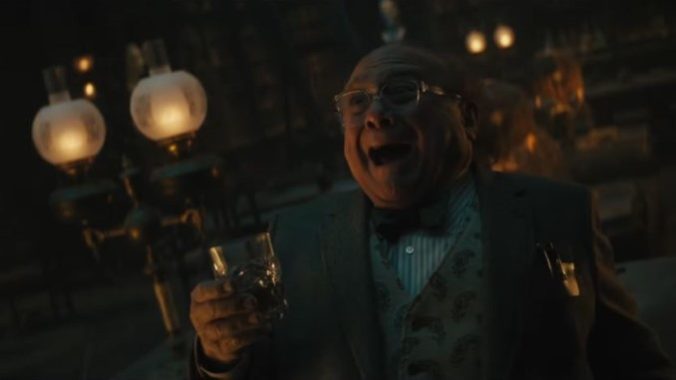 When you hear "Disney horror comedy," it's only natural to expect some lightweight, puffy fare, but the newly released first trailer today for the company's revival of Haunted Mansion should widen some eyes in surprise. Granted, this still certainly appears to be an accessible family comedy (based on the classic Disney parks attraction), but the footage below is bringing a significantly more spooky, legitimate horror atmosphere than we ever would have expected. More than any other Disney ride adaptation in recent memory, Haunted Mansion truly looks to be bringing the vibe of the classic Disney attraction to life.
All that, and a frankly outstanding cast! Rosario Dawson stars as a single mother, matriarch of the ill-fated family moving into the Haunted Mansion property:
A single mom named Gabbie and her 9-year-old son, who are looking to start a new life, move into a strangely affordable mansion in New Orleans, only to discover that the place is much more than they bargained for. Desperate for help, they contact a priest, who, in turn, enlists the aid of a widowed scientist-turned-failed-paranormal expert, a French Quarter psychic, and a crotchety historian to help exorcise the mansion.
Owen Wilson co-stars as the aforementioned priest, along with LaKeith Stanfield, Tiffany Haddish and the beloved Danny DeVito. But wait, we're also being granted supporting turns from Jared Leto, Jamie Lee Curtis, Winona Ryder and Dan Levy. A more promising comedy cast hasn't been assembled for quite a while. Pair them against surprisingly scary-looking sets and CGI effects, and we might have a genuinely worthy horror comedy on our hands here. The atmosphere simply feels right, set against Roy Orbison's 1963 song "House Without Windows."
We'll have to wait a few more months to see how Haunted Mansion pans out, as the film hits theaters on July 28, 2023, but we wouldn't be surprised to see anticipation quite a bit higher than the Eddie Murphy-starring version from 20 years ago. Meanwhile, check out the trailer below.