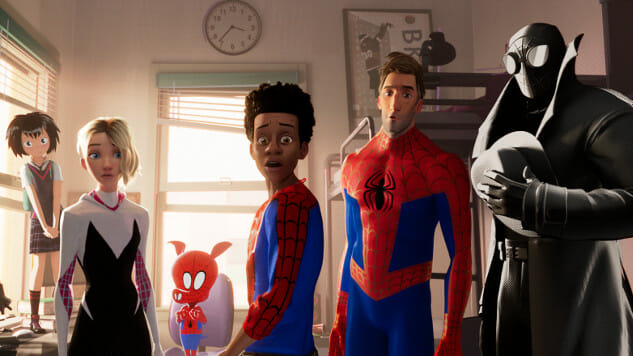 It goes without saying that Spider-Man: Into the Spider-Verse was one of the year's very best (and best reviewed) animated feature films. Adored by critics and comic nerds alike, the movie introduced a wide swath of new Marvel characters to the screen who had never before seen themselves in a feature film.
Still, it's a bit odd to note that Sony is already working on:
1. A direct sequel, and
2. An all-female Spider-Gwen movie that will include more female characters from the Spider-Man universe, while
3. Also apparently toying with the idea of Spider-Verse TV show spinoffs.
Why is that strange? Well, for all its critical accolades, Into the Spider-Verse wasn't exactly a blockbuster at the box office. Sure, it's made about $275 million worldwide to date, set against a budget of $90 million, but that pales in comparison to the far worse reviewed Venom, which has made more than $850 million on a $110 million budget. The folks at Sony must be hoping that positive word of mouth and critical reaction mean that Spider-Verse content hasn't yet reached its full potential.
IGN notes that "it's likely" that Spider-Verse TV series would delve still further into various corners of the Spider-Man related Marvel multiverse. Meanwhile, characters such as Spider-Woman, Madame Web, Spider-Girl and Silk are rumored as potential cornerstones of the Gwen Stacy-starring film. In Spider-Verse, Stacy was portrayed by Hailee Steinfeld.
Here's what we do know: Joaquim Dos Santos, who recently worked on Netflix's Voltron, has been selected to direct the official Into the Spider-Verse sequel starring Miles Morales, with a script from David Callaham (The Expendables, Zombieland 2). Meanwhile, Lauren Montgomery would be handling the all-female, Spider-Gwen movie, with a script from Bek Smith. Both films would have Amy Pascal of Spider-Verse back as a producer.
We'll break more specific news on any Spider-Verse adjacent TV series as soon as it's announced.