Celebrate Bob Marley's Birthday With This Lively Performance from 1979
The reggae icon would have been 74 today.
Images via Getty
Music
Features
Bob Marley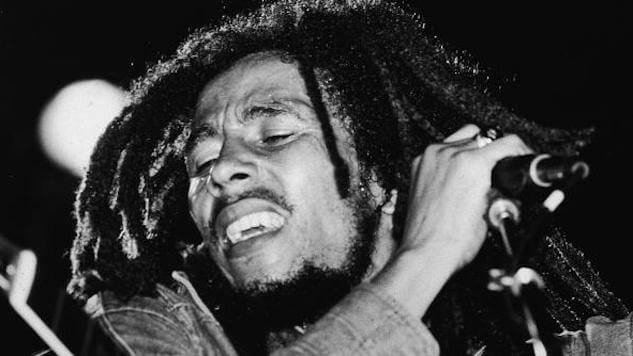 Reggae icon Bob Marley was born on this day (Feb. 6) in 1945. To celebrate what would have been his 74th birthday, we're floating this fantastic footage of Bob Marley and the Wailers performing at the Oakland Auditorium in 1979, less than two years before his untimely death from cancer. You can watch the entire concert below thanks to the Paste vault.
Ever the epitome of all things mellow, Marley starts the show with "Positive Vibration" from 1976's Rastaman Vibration. He leads his band the Wailers in an electrifying set that seamlessly combines "roots, rock and reggae" (just like the 1976 song of the same name), a testament to his popularity as a live performer in America and internationally. The reggae rhythms start out strong and continue through all 19 songs. These recordings are somewhat similar to those on the double live album Babylon by Bus, which was released in 1978 along with Kaya, one of the best albums from that year. Also during this show, Marley plays "I Shot The Sherrif," the aforementioned "Roots, Rock, Reggae" and the powerful "Get Up, Stand Up."
Last summer, it was announced Marley's son Ziggy and Paramount are in the early stages of producing a Bob Marley biopic. There are no other details as of now.
Again, you can watch Bob Marley and the Wailers perform in Oakland, Calif. circa 1979 below. While you're at it, read our list of the best albums of 1978.