Listen to Courtney Barnett's Jaunty New Single, "City Looks Pretty"
The latest offering from her forthcoming album, Tell Me How You Really Feel
Photo by Pooneh Ghana
Music
News
Courtney Barnett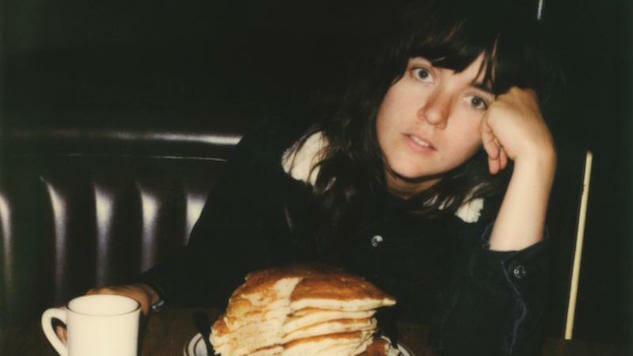 We have less than a month until Courtney Barnett's highly anticipated album, Tell Me How You Really Feel, drops. So far, the Australian singer-songwriter has released the album's first single, "Nameless/Faceless" (alongside an eye-popping music video), and the second single, "Need a Little Time."
Now, Barnett reveals the third and latest single off her forthcoming album—a jaunty new tune titled "City Looks Pretty." The song takes the album in an entirely new direction than the past two singles have suggested. Barnett's rhythmic guitar speeds through the first half of the song, leading into an exhilarating hook. This dynamic drive continues until the song's false ending—afterwards, Barnett slows the tempo down, with her smooth vocals preceding a guitar solo that's worthy of raising up a cigarette lighter.
The accompanying music video features beautifully retro snapshots of kaleidoscope images, interwoven with action shots of everything from amusement park rides and kangaroos to even a strutting peacock.
"City Looks Pretty" will be available as a special Record Store Day release on April 21, with the 12" double A-side also featuring the single "Sunday Roast," taken from Barnett's forthcoming album.
Tell Me How You Really Feel is due out on May 18 via Mom + Pop, Marathon Artists and Barnett's own label, Milk! Records. You can preorder the album right here.
Watch the video for Barnett's latest single below, followed by Paste footage from a 2015 Barnett performance. Then, revisit the artist's updated tour dates right here.