Secretly Canadian to Release Jason Molina's The Black Sabbath Covers on Vinyl
Images via Rowman & Littlefield Publishing, Secretly Canadian
Music
News
Jason Molina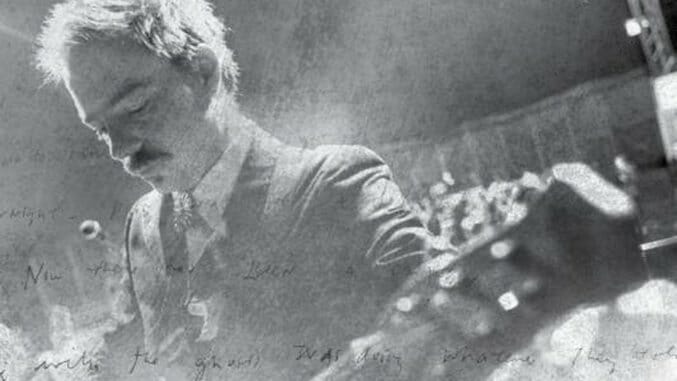 Secretly Canadian just announced its plans to release another piece of the late singer-songwriter Jason Molina's music, this time in the form of a 7" titled The Black Sabbath Covers. The 7" will include "Solitude" from Masters of Reality and "Snowblind" from Vol. 4, both spurred by Molina's love of metal (he played in multiple metal bands while at Oberlin and afterwards). The b-side of the record will feature art by Molina's longtime album artwork artist William Schaff.
Jason Molina: Riding with the Ghost by Erin Osman came out this past May via Rowman & Littlefield. The book is mostly comprised of interviews with those close to the Ohio musician, and explores a lifelong musical journey, as well as the tragic alcohol addiction that halted it.
Paste contributor Max Blau reached out to Molina before his death—they exchanged emails the preceding December, with plans to set up a proper interview. "Molina reaffirmed that even if everything wasn't going to be fine, there was beauty in exploring in the long dark blues that he painted in his songs," Blau wrote. Molina, before the time of his death, was considered an integral part of the Secretly Canadian/Jagjaguwar/Dead Oceans label group, "which in many ways has become a bastion of what Molina represented as a songwriter," Blau added.
You can preorder The Black Sabbath Covers here. Below, enjoy "What Comes After the Blues," which we ranked as one of Molina's best songs left in legacy after his death, plus a Black Sabbath performance from the Paste Cloud.