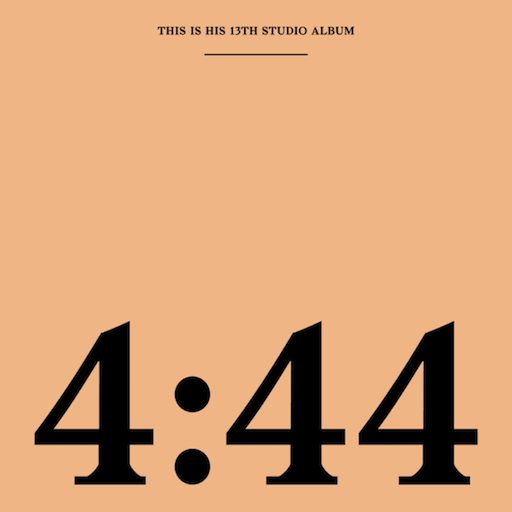 Some of the greatest works of art are also some of the most controversial, which could certainly be said for Jay Z's new album 4:44. The rap mogul has been relatively quiet since the release of 2013's Magna Carta Holy Grail, focusing instead on entrepreneurial ventures like Tidal, the streaming service that debuted 4:44 on June 30 and is still its exclusive distributor. At 47 years old, Jay Z is established enough as a businessman and cultural influencer that he doesn't really need to rap anymore. And yet he returns to the mic to impart his most hard won pearls of wisdom to his listeners, especially the young ones: "I'm trying to give you a million dollars worth of game for $9.99," he insists on "The Story of O.J."
The importance of building generational wealth in the black community is a major theme on 4:44 — and Jay Z's journey from street hustler to entertainer to entrepreneur is one that's coincided with his maturation as a man, husband and father. He tells the story of this evolution beautifully and vulnerably, opening up about his fears and mistakes as well has his victories. 4:44 is being widely praised as hip-hop all grown up. But the album is not without its critics: There are those who interpreted a line in "The Story of O.J." — in which Jay Z cites Jews as an example of a marginalized people who successfully built generational wealth — as stereotypical and anti-Semitic. And other critics have dismissed the story of Jay Z and Beyoncé's marital saga — where he cheats and, with time, is forgiven — as regressive and anti-feminist.
While these critiques aren't without merit, it's also unrealistic to expect Jay Z (and Beyoncé for that matter) to embody total and perfect wokeness. What's much more interesting is to hear Jay Z, an imperfect human like the rest of us, open up about his fumbles and his flaws; to acknowledge that, like many men raised in our patriarchal culture, he's acted like an asshole, walled off his emotions and cheated out of insecurity. He might have a poor track record when it comes to fidelity (and, if these lyrics are true, I have to question his sanity for cheating on our queen) but it's nonetheless powerful that he's showing remorse and admitting his mistakes. "You egged on Solange/Knowing all you had to say you was wrong," he confesses in an inner monologue on "Kill Jay Z," a track about killing his ego.
Even if the Beyoncé-Jay Z marital saga falls short of being a feminist revelation, there are plenty of instances where Jay Z pushes mainstream hip-hop narratives forward: For instance, he sweetly celebrates his mother, an out lesbian, on "Smile." And while other rappers boast about fast money, he discusses the importance of investing in order to create lasting wealth for generations to come. What makes 4:44 powerful is that Jay Z isn't preaching from a gilded throne: He's speaking from the position of someone who's overcome numerous struggles and wants to give others the keys to do the same.