Kanye West Terminates Exclusivity Contract With Tidal
Photo by Jamie McCarthy/Getty
Music
News
Kanye West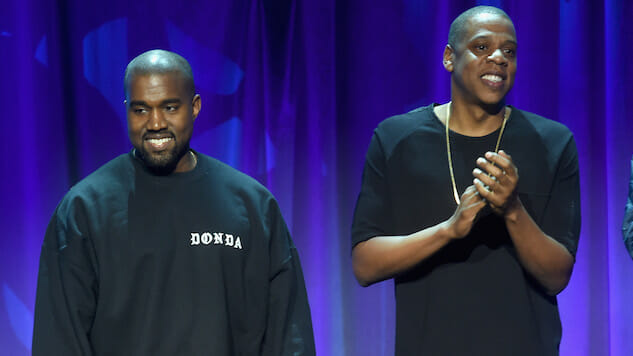 After threatening to leave the streaming service for some time, Kanye West has finally decided to part ways with TIDAL, claiming that JAY-Z's company owes him over $3 million. As reported by Billboard, "a source close to Kanye West has confirmed that Tidal's exclusivity rights have been terminated based on what is alleged to be Tidal's failure to honor its financial obligations."
As originally reported by TMZ, Kanye has been quietly attempting to leave the company for a month after the reported breach of contract. Moreover, his 2016 album The Life of Pablobrought one and a half million new subscribers to the platform, and Kanye was supposed to receive a bonus that has allegedly yet to be paid. The two parties' lawyers attempted to resolve the issue, to no avail. TIDAL asserts that Kanye hasn't produced the music videos he was required by contract to release; while that's true, withholding millions of dollars from Kanye is reason enough for the rapper not to deliver on his promise.
Jay also took shots at Yeezy on 4:44, mockingly calling him "KumbaYe," which appears to not have affected Kanye's impenetrable ego at all. Although Jay's album is somehow already platinum despite having not sold a single physical copy, he's seen better days, with the Beyhive starting a petition for Beyoncé to divorce JAY-Z and his album listening parties being an almost complete disaster.
Even if Yeezy and Hov do make up, we really hope that Kanye keeps his music away from a TIDAL exclusivity contract, because $19.99 a month is a tough pill to swallow, as many would-be streamers can attest.