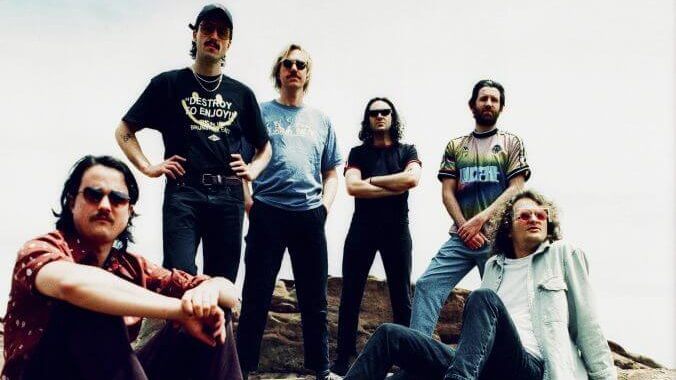 King Gizzard and the Lizard Wizard are back with a triple-single to announce their monumental 25th album, The Silver Cord. The band also have unveiled a lineup of 3-hour marathon sets beginning next year. The Australian six-piece dropped "Theia / The Silver Cord / Set" in a trippy 12-minute music video showcasing the album's range from melodic synths to hard-hitting techno with distorted vocals. The Silver Cord is a follow-up to PetroDragonic Apocalypse… the thrasher seven-track album they released earlier this year. These psych-rockers consistently do whatever they want, and we love them for it. You can experience the full album on October 27 in two forms: the shortened bite-sized versions of the seven tracks and the everything version with expansive tracks stretching to their full potential.
"The first version's really condensed, trimming all the fat," explains Stu Mackenzie, Gizzard's singer/guitarist. "And on the second version, that first song, 'Theia,' is 20 minutes long. It's the 'everything' version—those seven songs you've already heard on the first version, but with a whole lot of other shit we record while making it. It's for the Gizz-heads. I love Donna Summer's records with Giorgio Moroder, and I'd never listen to the short versions now – I'm one of those people who wants to hear the whole thing. We're testing the boundaries of people's attention spans when it comes to listening to music, perhaps—but I'm heavily interested in destroying such concepts."
Watch the video for "Theia / The Silver Cord / Set" and check out the The Silver Chord album artwork and tracklist, along with King Gizzard's upcoming tour dates, below.
The Silver Chord Artwork: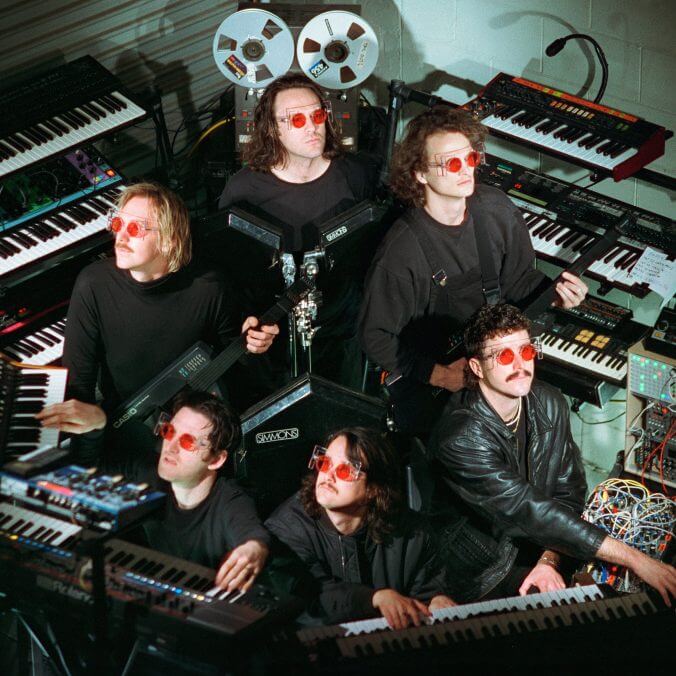 The Silver Chord Tracklist:
Theia
The Silver Cord
Set
Chang'e
Gilgamesh
Swan Song
Extinction
King Gizzard's Tour Dates
05/22 – Hamburg, Germany @ Stadtpark Open Air – MARATHON SHOW
05/25 – London, UK @ Wide Awake Festival – HEADLINE SET
08/16 – Forest Hills, NY @ Forest Hills Stadium – MARATHON SHOW
08/17 – Forest Hills, NY @ Forest Hills Stadium – MARATHON SHOW
09/01 – Chicago, IL @ Huntington Bank Pavilion at Northerly Island – MARATHON SHOW, SOLD OUT
09/14 – Quincy, WA @ The Gorge Amphitheatre – MARATHON SHOW
11/15 – Austin, TX @ Germania Insurance Amphitheater – MARATHON SHOW