Lightning Bug Sign to Fat Possum, Release New Single "The Onely Ones"
Photo by Tonje Thilesen
Music
News
Lightning Bug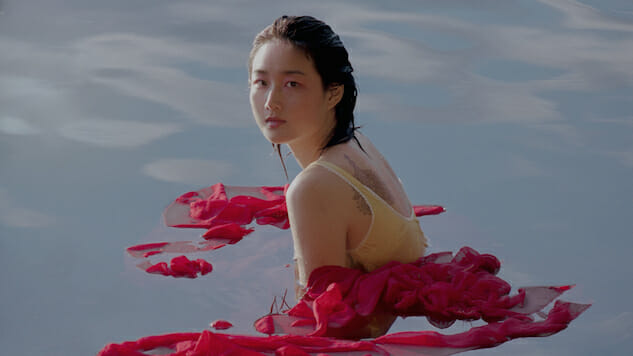 Lightning Bug, the project led by Brooklyn singer/songwriter Audrey Kang, have announced their signing to Fat Possum and the reissue of their 2019 album October Song. The album will be pressed on vinyl for the first time and will be available on April 24.
Last month, Paste featured Lightning Bug on our list of NYC bands to know in 2020, complimenting Kang's "cleansing voice and their generous appreciation for details." Lightning Bug will also make an appearance at Austin's SXSW festival.
Today (March 4), Lightning Bug have also shared a brand new single "The Onely Ones," which you can hear below. The song's comforting otherworldliness is exactly what makes Lightning Bug so intoxicating. Its windy electro-shoegaze is both choppy and ascendant, and Kang's vocals are piercingly beautiful.
"You know when you experience a sudden extreme of emotion? Not quite anguish, not quite joy, but some unutterable mixture of both," Kang says. "This song is my attempt to express that."
Listen to "The Onely Ones" below and find Lightning Bug's tour dates further down.
Lightning Bug Tour Dates:
March
18 – Austin, Texas @ Hotel Vegas (Desert Daze Party, 4:15 p.m.) *
18 – Austin, Texas @ Barracuda (Ground Control Showcase, 8 p.m.) *
19 – Austin, Texas @ Hotel Vegas (Levitation Party, 2:50 p.m.) *
23 – Chicago, Ill. @ Empty Bottle (Free Show)
24 – Columbus, Ohio @ Ace of Cups
May
08 – Brooklyn, N.Y. @ The Sultan Room ^
(* SXSW)
(^ October Song vinyl release show)