Live Nation Drops Merch Cuts, Vows to Pay $1,500 Stipend to Club Acts
Photos by Matt Price & Michelle Yoon
Music
News
Live Nation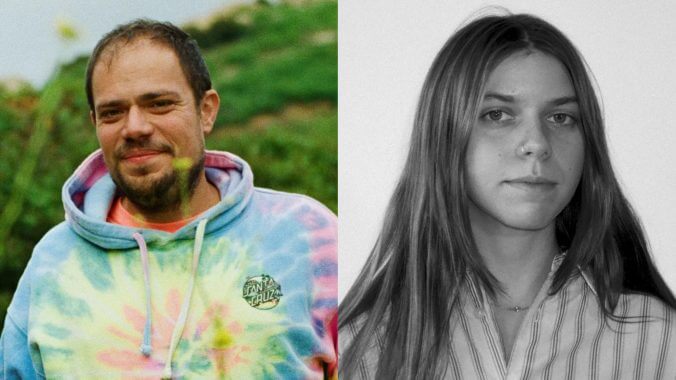 Today, the world's largest concert promoter, Live Nation, announced that they will no longer be taking cuts of artist merchandise sales at the club-sized venues they own. This is exciting news for artists and fans alike who want to support their favorite musicians. The program, titled "On The Road Again" after Willie Nelson's famous song of the same name, is an effort to support developing musicians overwhelmed by the growing cost of touring.
This initiative will include Live Nation's 77 clubs across the U.S. and Canada. Along with 100% of merch sales going back to artists, the program will also provide a $1,500 stipend per show to all headliners and supporting acts to help with general travel costs. "Touring is important to artists, so whatever we can do to help other artists, I think we should do it," Nelson stated in a video detailing the new program. "This program will impact thousands of artists this year and help make touring a little bit easier."
Along with the artists receiving support, the program is gifting financial bonuses—of unspecified amounts—to local promoters, tour reps and venue crew members who have worked over 500 hours in 2023. The final pillar of the new project is a $5 million donation to Crew Nation—Live Nation's global relief fund for live music crews. "Delivering for live artists is always our core mission," said Michael Rapino, President and CEO of Live Nation Entertainment. "The live music industry is continuing to grow, and as it does, we want to do everything we can to support artists at all levels on their touring journey, especially the developing artists in clubs."
This fund comes on the heels of multiple viral tweets from artists regarding venue cuts. Musicians Jeff Rosenstock and Tomberlin shared their personal experiences with soft and hard merch cut rates online, explaining how certain venues will take anywhere from 10-41% of their soft merch sales.
"This is going to cause us to sell our merch for higher prices than we'd like to at certain venues. We think that sucks," Rosenstock said. "So much of the time, all that money goes to big corporations like AEG & Live Nation. It seems like the fuckin' rule now: if you work in a creative field, you're supposed to feel lucky and happy enough to be there to get raked over the coals by millionaires and billionaires who will give you as small a slice of the pie as they can to perpetually show growth in profits."
Tomberlin continues to alert her fans of these venues' practices and to explain why she is not selling merch. "Chicago theater tomorrow is owned by MSG, and these are the rates," she said, in a recent tweet showing the Illinois venue's cut numbers. "I don't plan on selling merch here tomorrow because of it. Just a heads up." Last week, the singer/songwriter tweeted about how the D.C.-area venue called Wolf Trap was going to take 41% of her proceeds on "soft merch," aka non-vinyl items.
Although this decision and stipend is a win for artists performing at Live Nation venues, other industry giants are still looking to keep these profits to themselves. This new fund begins today, and the extensive program currently has no expiration date, meaning artists can enjoy a slight boost in income for the foreseeable future. We'll have to wait and see whether or not independent venues not caught under the boot of Live Nation and AEG will follow suit and remove merch cuts from their policy.
Check out a video about the new program below.
For more information on the program and a list of participating venues, visit roadagain.live.