Mount Eerie Releasing Double Live Album on Vinyl, After
Photos by Jordi Vidal/Getty
Music
News
Mount Eerie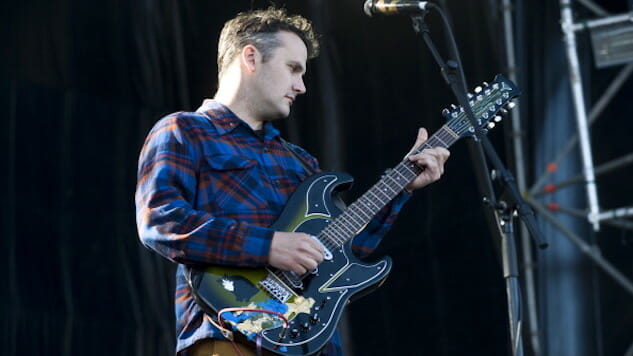 Last year, Phil Elverum released another album as Mount Eerie, the devastating A Crow Looked At Me. Elverum's been writing songs about life, loss and love for more than 20 years, but his 2017 LP, written and recorded following the death of his wife, cut deeper than any of his preceding works. Now, more than a year after A Crow's release, Elverum has announced a forthcoming live album, After, which will arrive in the form of a vinyl double LP this fall.
The live record was recorded last year at Mount Eerie's much-discussed set at Le Guess Who? Festival in Utrecht, Netherlands. Elverum detailed his Utrecht show, the new live album and how it came together on Consequence of Sound's podcast, This Must Be The Gig, explaining:
A recording emerged from that show, and I remember it being particularly good and huge. It was kind of the best show of that tour. I'm putting a live album of that. So, the recording turned out really good, which was strange because I don't really like live albums and I don't really want people to record my shows really.
I'm not uptight about it, but I really believe it should be a thing that happens and then it's forgotten. Like it's a thing that we're all in the room together for, and so I did say, 'No recording,' but then somebody in the crew recorded it, either without them not knowing I didn't want them to or just because, and I'm so glad they did because the show was so special and the sound was so good.
It was this huge cathedral, so it was epic sounding, but not too epic. It's called After. That was one of the possible titles for A Crow Looked at Me. It seemed appropriate for this live album because it truly is a document of that strange in between space after the cataclysm, before things have settled … after a death or after an album. The live show.
Mount Eerie also released an EP-disguised-as-an-LP, Now Only, in March of this year. We named A Crow Looked At Me one of the 50 best albums of 2017. Read the Paste review here and then read our conversation with Elverum right here. Below, ponder life, death and love with Mount Eerie's 2010 Daytrotter Session.