Okkervil River Face a Traumatic Experience in Their New Single, "Famous Tracheotomies"
Photo by Shervin Lainez
Music
News
Okkervil River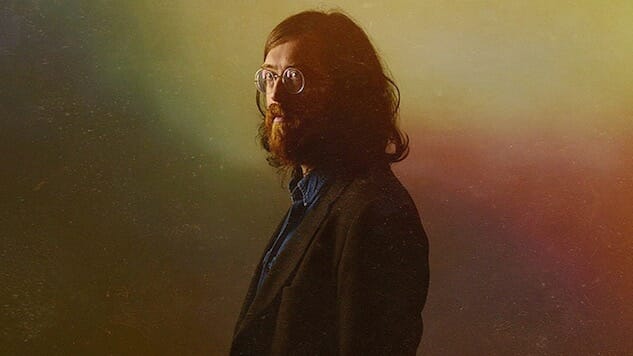 The latest offering from American rock band Okkervil River was released on Monday—a new single titled "Famous Tracheotomies." The song is the opening track to the band's forthcoming album In The Rainbow Rain, set to release on April 27 via ATO Records. Previous releases from the album include both "Pulled Up The Ribbon" and "Don't Move Back to LA."
Their new track, "Famous Tracheotomies" is a deeply personal single off the highly anticipated forthcoming album, inspired by Okkervil River frontman Will Sheff, who underwent an emergency tracheotomy as a child. Sheff openly talks about the traumatic experience in the single in the way of a step-by-step account of what happened to him many years ago. The musician also delves into the stories of other famous figures who underwent the same procedure, such as Gary Coleman, Dylan Thomas and Ray Davies.
"Tracheotomies are interesting to write about, because it's a procedure so often undertaken to save someone's life and so there's a 50/50 chance of a tracheotomy story ending the most sad or most happy way a story can end," said Sheff in a statement. "In a way, that scar has hung over a lot of my songs—you just have to look at all of the lyrics that involve slit or cut or torn throats."
The band released the single alongside its accompanying lyric video, which masterfully highlight's Sheff's elevated storytelling abilities. With only days until the album's release, In The Rainbow Rain is turning out to be one of Okkervil River's most honest and open pieces of work. You can preorder the forthcoming album through the band's website here.
Enjoy the single's beautiful lyric video, directed by Sheff and Johnny North, below, followed by Okkervil River's 2007 Daytrotter Session.