Streaming Live from Paste Today: Stop Light Observations, The Bouncing Souls
Photos by Alex Boquist, Danny Clinch
Music
News
Paste Studio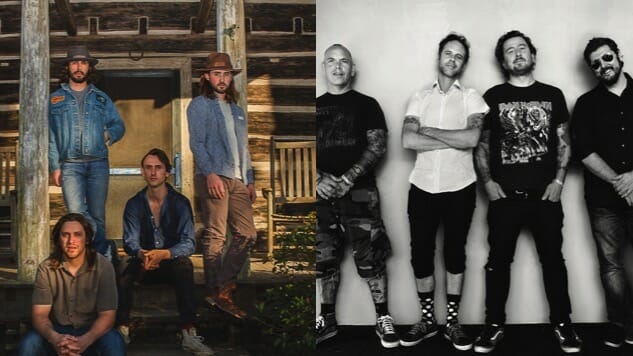 Surely, dear reader, you know what you're here for: to find out what live music is coming at you today from Paste's New York City studio via Facebook Live. Coincidentally, that's exactly what we're here to tell you, so without any further ado, we'll get on with it. This afternoon's acts include Charleston's own "southern retro electro" rockers Stop Light Observations (aka SLO) and veteran Garden State punk party-starters The Bouncing Souls.
Here's today's streaming schedule, with approximate start times:
– 1:30 p.m. EST: Stop Light Observations @ Paste Studio, Live
– 4 p.m. EST: The Bouncing Souls @ Paste Studio, Live
Tune in on Paste's Facebook page here, keep an eye on our feed here for any scheduling updates, and find Paste Cloud audio from The Bouncing Souls below.