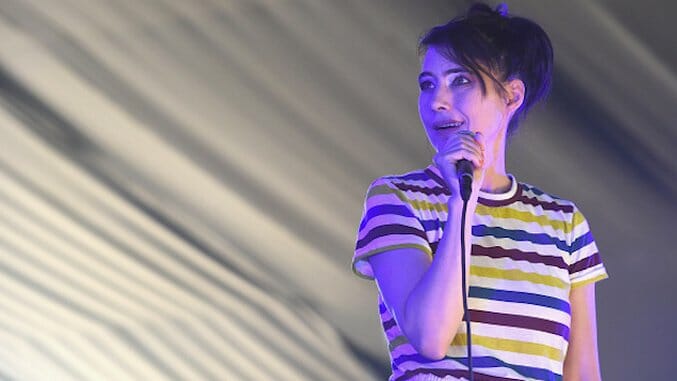 Last night at Irving Plaza in NYC, The Julie Ruin dug into the archives and pulled out a classic: Bikini Kill's "Rebel Girl."
Kathleen Hanna (Bikini Kill and Julie Ruin's frontwoman) rarely pulls out the iconic 1993 song, but in lieu of this week's events, she made an exception.
It brought a smile to many of the concertgoers' faces and hopefully it can do the same for you. Watch the performance above.