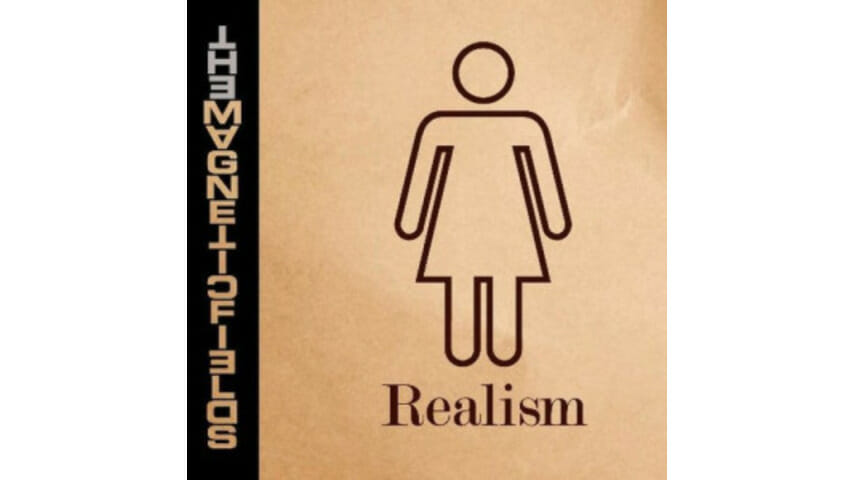 Stephin Merritt completes his "no synth" trilogy
Providing the counterpart to 2008's noise-pop experiment Distortion, The Magnetic Fields' latest, Realism, is the band's first attempt at folk music. Setting aside all instruments requiring an electric cord, Stephin Merritt and his bandmates trade the former album's fixation on feedback and fuzz for a focus on crisp textures and neatly arranged acoustic instruments such as banjo, tuba, cello and accordion.
Merritt, a master of melodic nuance and austere wit, favors the mixing pot explored by '60s and '70s British folk-revivalists, with that era's emphasis on eclecticism and exploration informing his drift through gorgeously dainty chamber pop ("Seduced and Abandoned"), toy-piano lullabies ("The Doll's Tea Party") and boisterous singalongs ("We Are Having a Hootennany"). It's less "old, weird America" and more "new, weird Merritt." Bringing a suitable conclusion to his "no synth" trilogy, this, the Magnetic Fields' eighth album, provides yet another example of why Merritt belongs on the shortlist of America's greatest songsmiths.