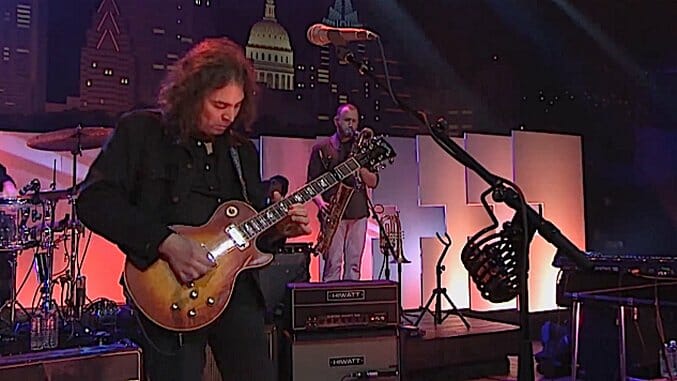 The War on Drugs' Lost in the Dream was Paste's no. 1 album of 2014, and as far as I know, the voting wasn't that close. Aside from that honor, Adam Granduciel and his band have had a busy two years, with lots of touring and even a weird, one-sided feud with Sun Kil Moon.
Now, they're appearing on PBS' Austin City Limits, and the show has released two clips from their session in advance of the broadcast. Above, watch the band perform "Red Eyes." Below, check out "Eyes to the Wind."
The show will air this Saturday, Nov. 7. The War on Drugs episode will also feature TV on the Radio, and you can watch them performing "Wolf Like Me" from that session below.