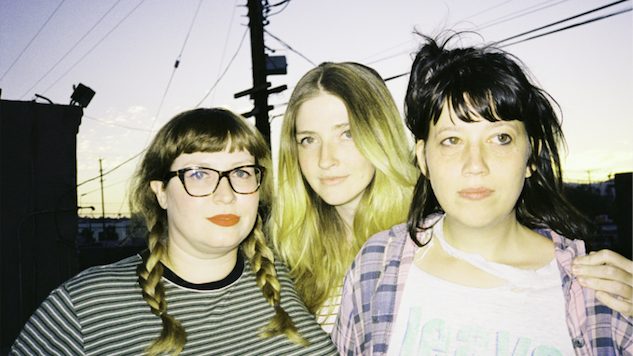 Brooklyn's Vivian Girls are back with their first new album in eight years, and today (Aug. 14) they've shared its second single "Something To Do." It follows their lead single "Sick," and their new album Memory is out on Sept. 20 via Polyvinyl.
Cradled by Katy Goodman and Cassie Ramone's misty vocals, "Something To Do" is the perfect fusion of scrappy and gentle. There's a longing and restlessness to their lyrics, further underscored by the high-strung wandering of the trio in its accompanying music video, directed by Jason Lester.
Per a press release, Memory is "filled with personal reflections on toxic relationships, the false promise of new love, mental health struggles, and finding ways to accept oneself amidst it all."
Vivian Girls are also reissuing their first two albums—Vivian Girls (2008) and Everything Goes Wrong (2009)—which have been out of print for many years. Both will be available for the first time on 180-gram colored vinyl. You can preorder the reissues here.
Listen to "Something To Do" below, and watch their full show from SXSW 2009 further down. Scroll down to view their upcoming tour dates, and you can preorder Memory here.
Vivian Girls Tour Dates:
October
04 – Los Angeles, Calif. @ The Regent
05 – Santa Ana, Calif. @ The Observatory OC
06 – San Diego, Calif. @ The Observatory North Park
17 – Brooklyn, N.Y. @ Warsaw
18 – Philadelphia, Pa. @ First Unitarian Church
20 – Somerville, Mass. @ Once Ballroom
25 – San Francisco, Calif. @ The Chapel
26 – San Francisco, Calif. @ The Chapel
November
01 – Chicago, Ill. @ Empty Bottle
02 – Chicago, Ill. @ Empty Bottle
03 – Denver, Colo. @ Marquis Theater