Nearly 12,000 Coal Jobs Lost, Months After Trump Declares "Coal Is Back"
Photos by Ethan Miller/Getty
Politics
News
Donald Trump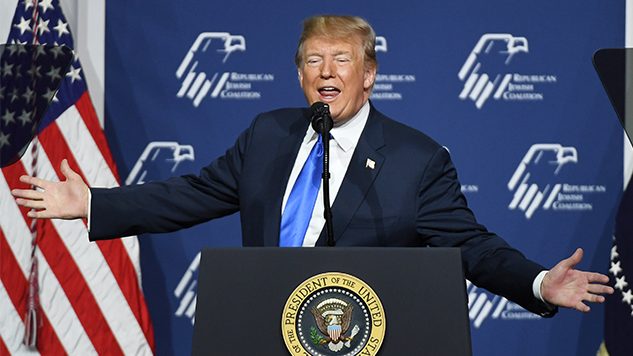 A little less than a year ago, Trump claimed that "coal is back." Today, two major coal producers went bankrupt, resulting in 1,800 people losing their jobs across four states.
The news comes from Salon, who report that West Virginia's Revelation Energy LLC and its parent company Blackjewel LLC announced the bankruptcy filings, citing declining demand for coal amid the rise of sustainable energy sources as the cause of the closures.
They are preceded by Kentucky's Cambrian Coal, which also filed for bankruptcy after seeing coal output drop from 68 million tons per year to a staggering 17 million tons since 2011. Nearly 10,000 jobs were lost as a result.
According to the Department of Energy, coal consumption is currently at its lowest level in 40 years; studies done by the U.S. Energy Information Administration show that renewable energy sources have passed coal for the first time in the country's history.
Trump has yet to comment on the recent spate of mine closures. Making hollow promises to hard-working laborers has been a major tenet of Trump's presidency; beyond failing coal workers, Trump has also repeatedly failed American farmers. Surely, he'll find a way to both undermine renewable energy sources and promise minimal bonuses for workers in his inevitable statement.