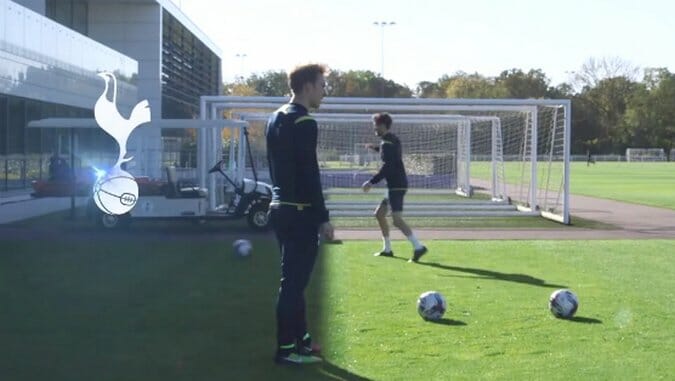 The crossbar challenge is WAY harder than it sounds. I've seen soccer teams invite fans to try it at halftime, making it the soccer equivalent of basketball's half-court shot.
Hard that is, unless you are Tottenham Hotspur midfielder Christian Eriksen, who put on an absolute masterclass in practice, sending the ball against the bar so many times that he appears to be using The Force. Sure, he misses once or twice, but I think he's just doing that to make mere non-Jedi mortals like Danny Rose and Ryan Mason feel better.
Be sure to watch to the end for Federico Fazio's social media message. You won't regret it.