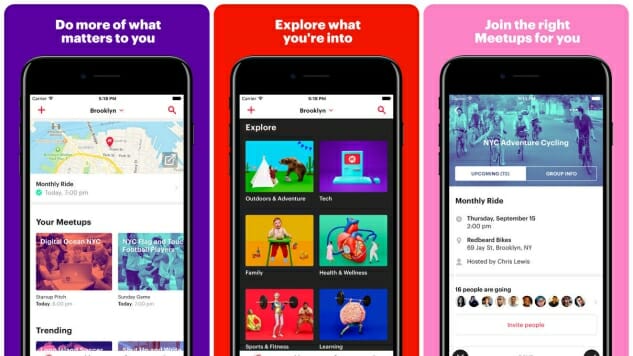 Valentine's Day is fast approaching which can mean many different things to different people. It might be a reminder that you're single and you'd rather not be, or it might mean that yet again you're hideously disorganized and need to arrange a gift fast.
Whatever your feelings about the day, there's an app to cover your needs and desires. Here's a look at 10 of the best.
1. OkCupid (Free)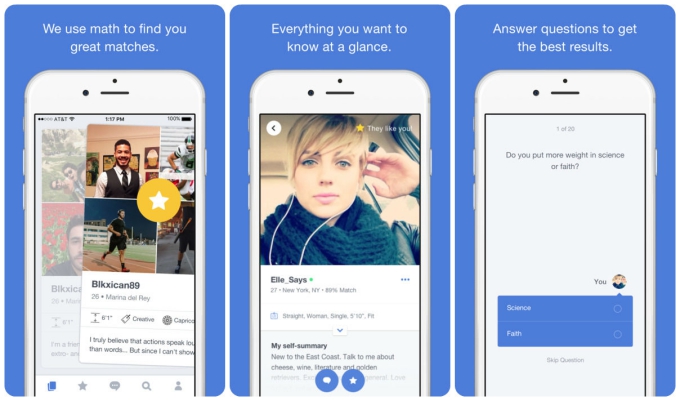 One of the most diverse dating apps out there, as well as one of the more popular, OkCupid works through a series of algorithms. The app gets you to answer a number of questions about how you feel about various things, before assigning potential dates a percentage value to determine how compatible you might be. Or you can ignore all this and simply start chatting to people.
2. Coffee Meets Bagel (Free)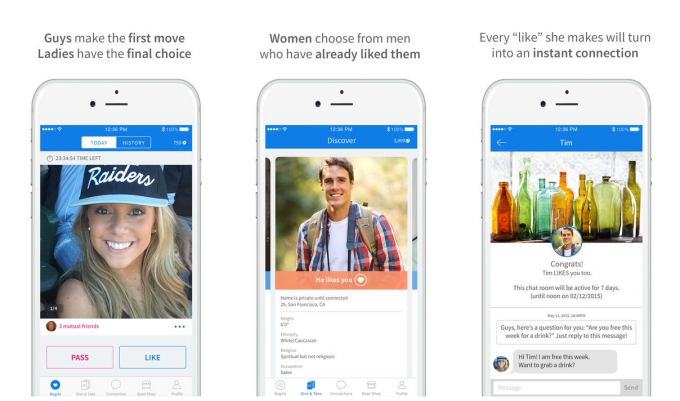 Coffee Meets Bagel aims for quality over quantity in the dating world. Each day, it offers potential matches preselected for you so you don't have to dig through lackluster options. Men make the first move leaving women to choose if they want to get involved and interact. It's quieter but potentially more efficient.
3. Meetup (Free)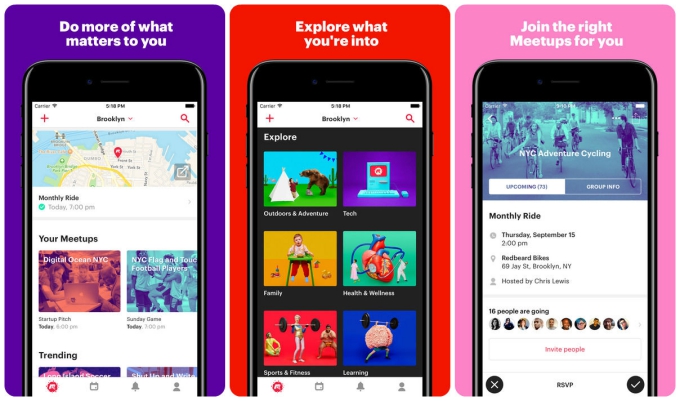 Not too interested in a romantic liaison right now but you'd still like to make new friends? Meetup offers a series of groups and meet ups for people with like minded interests or who simply want to get to know new people. It's a fun way of learning more about where you live, and the people within it.
4. Etsy (Free)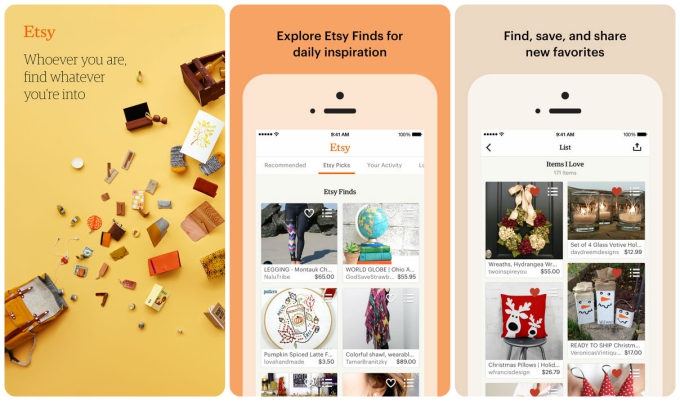 So, you've got a special someone and you want to buy them a special something. Etsy is the perfect place for that. A global marketplace of handmade, vintage, and creative goods, it's sure to have something your loved one will adore. It's like a more personal and original form of eBay.
5. ProFlowers (Free)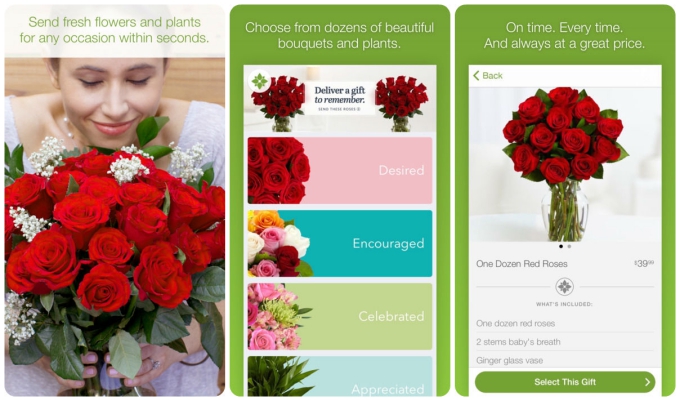 Flowers are always a great romantic gift, meaning ProFlowers is worth a look. The app enables you to send fresh flowers or plants within a matter of seconds. You can choose from dozens of different bouquets and plants, create personalized messages, and pay fast too. It's sure to be a big hit with your loved one.
6. Yelp (Free)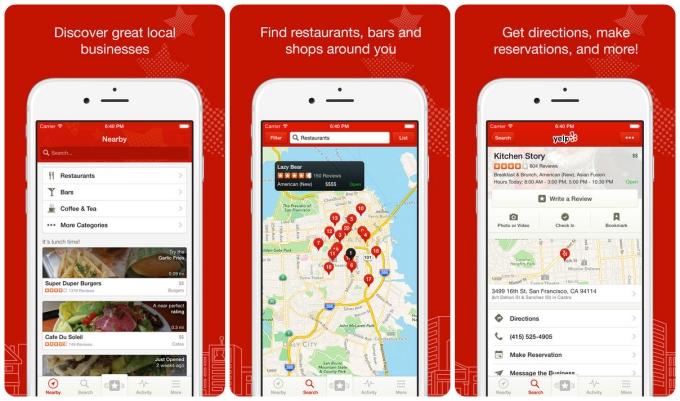 Want to go out for a meal locally? Yelp helps you find the newest and best restaurants in your area. You can filter your search according to everything you could be looking for, before making a reservation within the app. A series of expert reviews means you know exactly what to expect.
7. OpenTable (Free)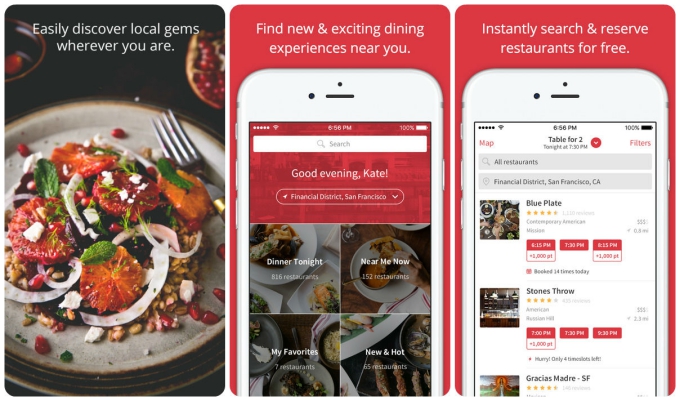 Found the restaurant you want to visit? OpenTable makes it super quick to book a reservation. By doing so, you can easily manage all the details through the app and even earn reward points for doing so. It's ideal for when you want to get more organized, saving you the effort of having to call different restaurants.
8. BigOven (Free)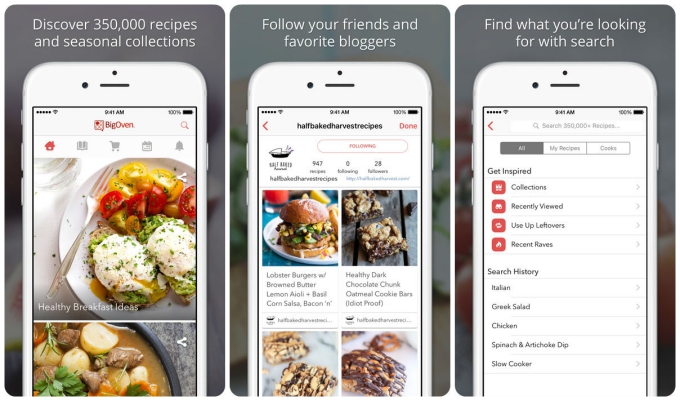 If you'd prefer to cook a meal at home then BigOven will give you plenty of inspiration. The app offers over 350,000 recipes, along with a meal planner, and grocery list function. You're sure to find a recipe that appeals to you and gets you both in a romantic mood. There's a leftover feature ready for the next day too.
9. SwiftGift (Free)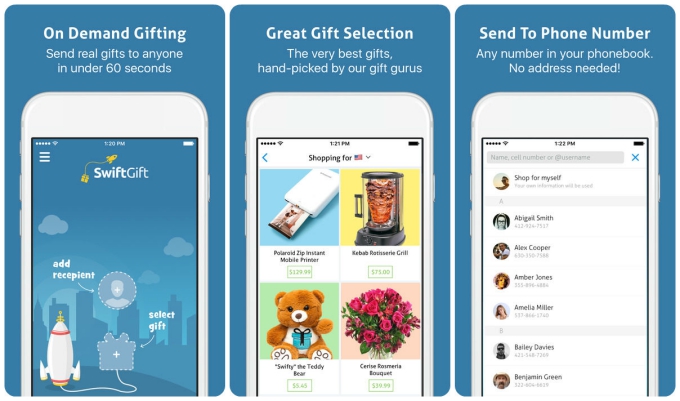 Last minute gift ideas just got even easier with SwiftGift. The best part? You don't need to know the person's address to send them something. Through their phone number, you can send them a virtual gift within seconds. Over 14,000 different brands and retailers are catered for here, meaning there's something for everyone.
10. Ink Cards (Free)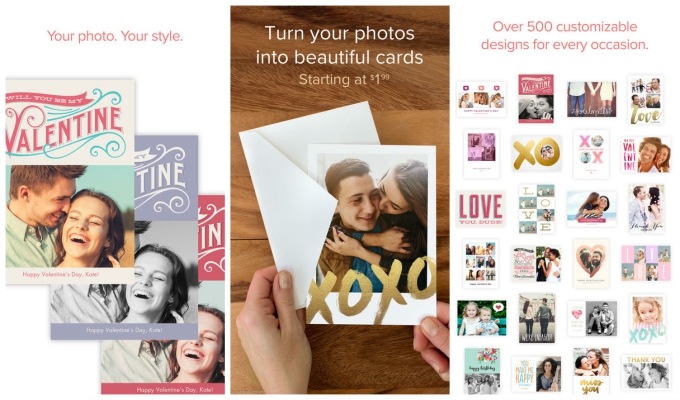 Sending a card doesn't have to involve going to the post office any more. Ink Cards means you can create and send a card straight from your iPhone. It works for many different occasions, enabling you to add personal touches such as embossed envelopes and thicker cards. Just make sure the message inside is extra romantic and you're sure to be appreciated.