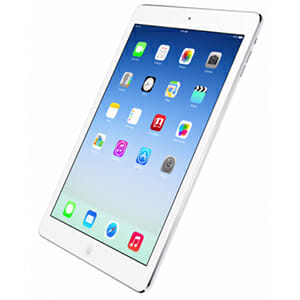 When the first iPad came into the world there really wasn't anything called a tablet except for a small Tablet PC product that Microsoft tried to spin back in 1999. At first, the iPad looked ridiculous—a joke even—something like a blown up iPod Touch at a time when a 3.5" screens still seemed like a luxury.
Version 2 of the iPad quickly followed and by then things started to make sense. The tablet was sleek, thinner, and it actually had apps made for a tablet. Mobile computing has caught on in a big way since then. But for years the iPad has stayed relatively the same, physically speaking, while everyone else (Amazon, Samsung, and the like) has been only attempting to catch up with Apple's elegant design.
A few weeks ago, Apple finally revealed the new iPad 5. But it had a new body and an entirely new name, calling it the iPad Air. The new iPad Air is a looker for sure, but is it worth your attention and is its beauty more than skin deep?
HARDWARE: A 10" tablet that's feels small in your hands.
When you first look at the iPad Air you're bound to say, "wow, really?"
It looks deceptively small, but the iPad Air is still a full size, 10" tablet. One of the marks against the old iPad's styling was its massive bezel in a slimming tablet world filled with devices like the Nexus 7. The new design takes cues from the iPad Mini and basically cuts off all the fat on the iPad Air, trimming off as almost half of the side bezels while edging some off the top and bottom too.
Picking up the tablet is another experience entirely. The iPad Air is shockingly thin—almost anorexic. Weighing in at just one pound, it's amazingly easy to hold in one hand despite its size. Even while using the tablet regularly, you might find yourself turning it over to glance at its thinness and wonder how Apple managed to cram so much tablet into something so thin and light.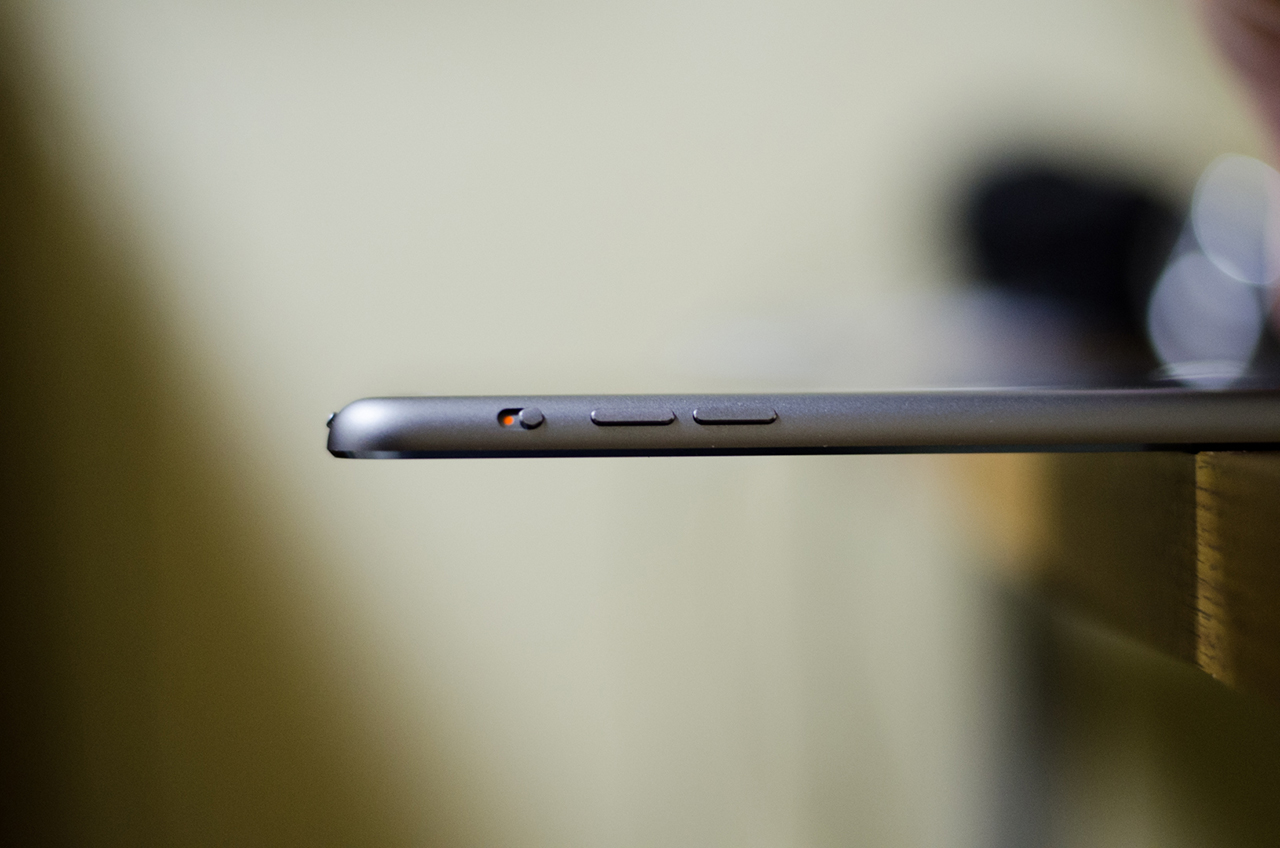 Despite its featherweight feel, the iPad Air feel solid; like a rigid sheet of glass reinforced by a thin sheet of metal. All the trimming and cutting isn't just for looks; the side bezels are still big enough for you grasp the device single-handedly in portrait mode. The slightly thinner profile also makes it easier to type on the screen without having to claw your hands around the tablet while you reach for the virtual keyboard's center.
One thing that hasn't changed much is the screen on the iPad Air. That's not a knock against it; the display is a stunning 2048×1536, which is actually higher resolution than most HD TVs and even computer monitors. Colors pop, rich blacks blend into dark movie scenes, and the display's viewing angles are nearly unmatched by most tablet displays out there.
Underneath the iPad Air's gorgeous screen, there's an A7 processor beating inside. Benchmarks have put this processor as being almost twice as powerful as the older A6 chip in the old iPad, and it certainly shows. The tablet won't skip a beat when you jump between apps, view HD video, and scroll down heavy webpages.
The only thing mysteriously missing here is Apple's new Touch ID feature for their new smartphones. Outside of that, the iPad Air is Apple's latest example of why they are still in a different league when it comes to premium, hardware design.
SOFTWARE: Limit pushing games on the horizon and free apps
The new iPad Air come stock with the latest version of iOS 7, which looks great, but doesn't always function quite as well. The problem is that iOS 7 on the iPad tends to look like a blown up iPhone—notifications look comically large in this regard—rather than something specifically designed for a tablet. The pastel look of Apple's recent redesign works great on the iPhone, but things can definitely start to look a bit bland and empty on a screen this large.
Looks aside, if you had complaints about iOS 7, don't expect any improvements here. The home screen still remains to be remarkably uncustomizable with absolutely no options to add widgets or any sort of extra functionality. Similarly so, "multitasking" still isn't a real thing. App switching, when you double tap the home button, is really just a nice way of looking at all the apps you've ever used previously. Instead the app is more likely to reboot and start you off from its home menu. Don't expect to go back 10 apps and have it load instantly or use the extra screen real estate to open two apps side-by-side.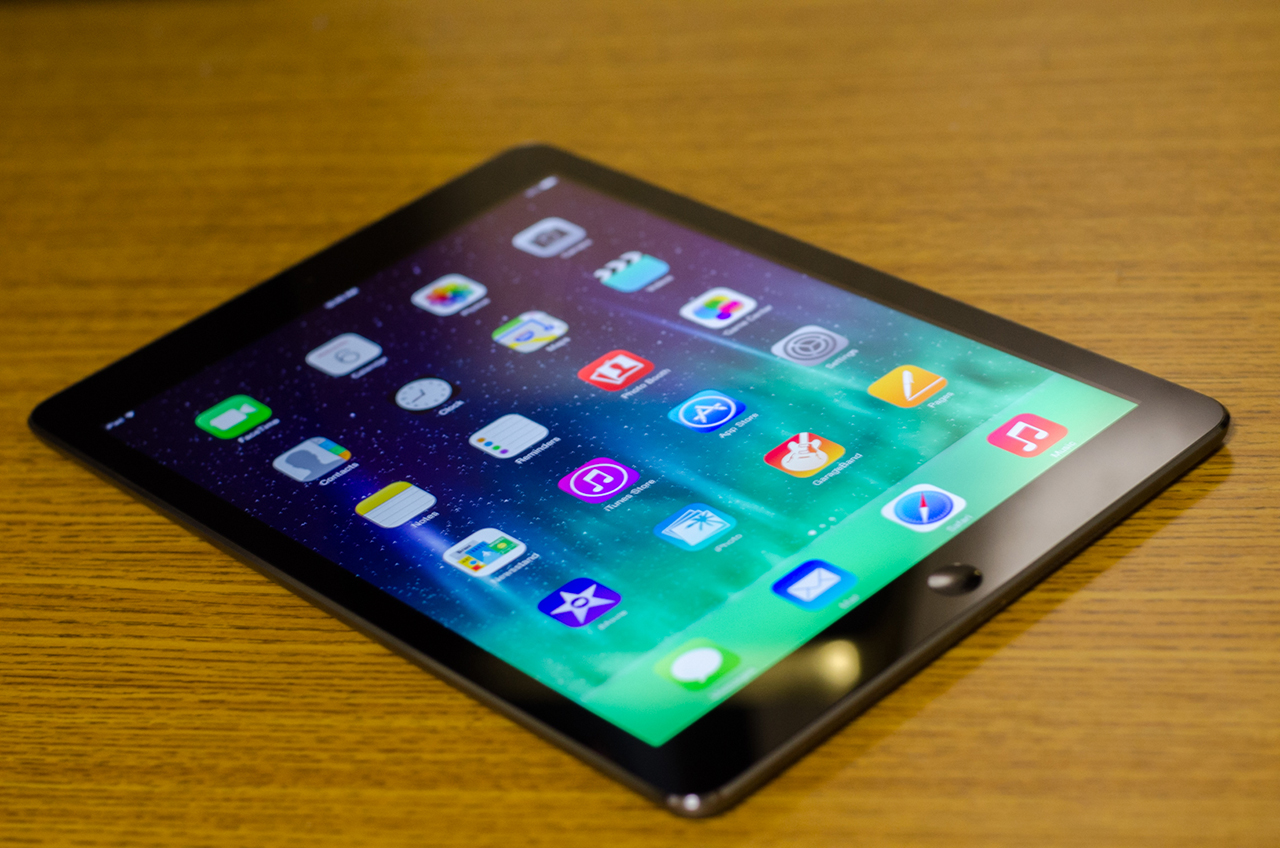 The new OS has already been running on older devices, but the iPad Air's blazing fast A7 chip paired with the OS' 64-bit architecture makes games like Infinity Blade III run like a dream. With virtually no lag, textures load in beautifully with all the effects like depth of field and dynamic lighting you've gotten used to in modern gaming. The new processor seems like it's a significant jump ahead and so is 64-bit software. With these technologies together, we could see even more mobile world shattering games in the future.
In an effort to make the iPad Air more of a productivity device rather than pure media consumption, Apple also included a free copy of iWork and iLife. Overall I welcomed the addition of iWork as a fairly robust set of office tools. Users who have already bought into Apple's office suite could find it especially useful for storing their work in iCloud and working on project on the go. While Pages and Numbers made for some serviceable office apps, Keynote was the closest to its desktop counterpart letting you gussy up slideshows with images and transitions.
The iLife apps, however, seemed more like a simplistic diversion. iMovie is great if you just want to rehash quick movie clips with eight basic music tracks and adding a fade-to-black to wrap your video. Editing, meanwhile, isn't deep either with limited options to splice in new audio, still images, and video. Similarly so, Garage Band is good for a bit of musical fun, but it won't really do anything for most people unless you're a musician. iPhoto is really the only saving grace of the iLife suite that gives you a decent set of image editing tools, which in the right hands, can turn an iPad camera image into a work of art.
Like all things that come with a stock Apple product, you're likely to find a better replacement for it in the well-stocked App Store. A large contingent of mobile apps have been updated to work with iOS 7 and they all run even smoother with the iPad Air's beefed up processor.
The iPad Air is already shaping up to be Apple's best product yet, with its surprisingly thin and light body, more power under the hood, and the implementation of a new OS, giving the whole experience a fresh coat of paint. The iPad Air is a product that's more than worth the $499 you spent to get it—truly a new standard in industrial design. The only question left is how long it'll take for Apple's competitors to catch up this time around.
Kevin Lee is a freelance writer who types all day and listens to his ever-expanding music library. Follow Kevin Lee on Twitter at @baggingspam.