Amtrak Plans to Upgrade Its Fleet of Overnight Trains for the First Time in Decades
Photo courtesy of Amtrak
Travel
News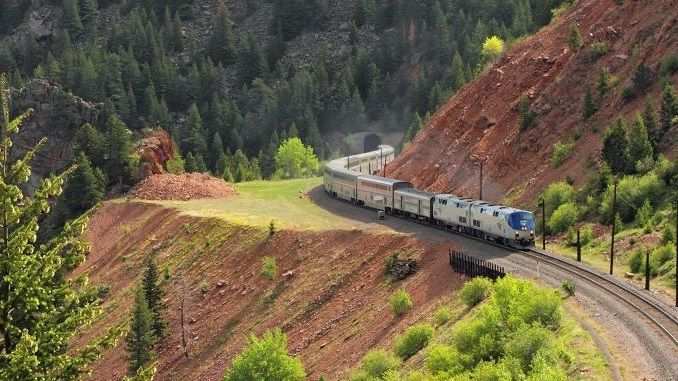 It looks like Amtrak's about to address one of the issues we recently noted in our collection of Amtrak sleeper car tips. Last week the railroad company announced they'll be replacing their overnight trains for the first time in four decades. In that sleeper car piece, Terry Terrones pointed out that the trains were old and outdated, and although that didn't hamper his overall enjoyment of an overnight trip, it did mean there were certain amenities you expect these days that were missing—like more than one power outlet.
According to Amtrak, multiple companies have pitched their ideas on new overnight cars. Some of Amtrak's most popular overnight routes, including the California Zephyr and Southwest Chief, are in line for the upgrades. Ultimately Amtrak plans to "completely reequip" their entire Long Distance Network, which consists of 14 overnight routes.
In a statement released on Amtrak's site, Amtrak Board Chair Tony Coscia says that "purchasing new long distance train cars will allow Amtrak to upgrade and modernize the iconic and vital overnight services that link our nation's major regions. We are looking for new trains that improve safety, reliability, accessibility, and efficiency while offering the features our customers believe are most important to modernizing overnight train travel for the 21st century."
Amtrak is currently in the info-gathering stage, accepting input from various suppliers and manufacturers and exploring what sort of features riders would expect or appreciate in the decades to come. They hope to order the new cars later this year. Their current overnight cars date back to as far as 1979, so it was clearly time to get something new on the tracks.
This is all part of an ongoing project of modernization at Amtrak that started with the Infrastructure Investment and Jobs Act passed by Congress with support from certified train guy Joe Biden. Last year Amtrak started replacing locomotives on its Long Distance line with new diesel-electric models, and in they're in the midst of improving accessibility issues at stations throughout the country. The new overnight cars are just the latest step forward for the 52-year-old oft-beleaguered rail operator, and one that will surely be welcome to long distance riders in the years to come.