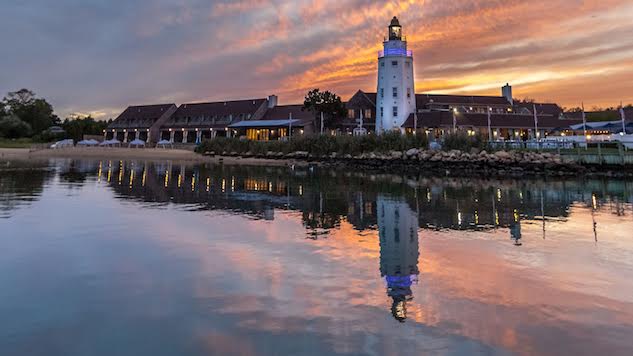 Summer is (finally!) in full swing across the country. Those of us who've waited three endless seasons for warmer weather are seizing every opportunity to decamp from our homes and take up residence all along the waterfront.
These five new and freshly updated coastal properties—located along the Eastern Seaboard from the Jersey Shore to Maine—are situated within easy striking distance to beaches, marinas and seaside towns. Get checked in, and start making the most of your summer … before these days are gone again.
Montauk Yacht Club Resort & Marina, Long Island
In a town known for eschewing the excess of the Hamptons, you won't find the blight of high-rise hotels along the ocean. In fact, you have to keep your eyes peeled to spot the hotels at all. The Montauk Yacht Club (pictured at top) is located on its own island in the middle of Lake Montauk. The classic nautical theme isn't just a motif here: the property abuts a working marina where guests can dock or charter their own watercraft. Sail away for the day, or simply watch from the private lake beach as boats and luxury yachts make their way into the Long Island Sound. The hotel recently received a multimillion-dollar facelift, updating its 106 rooms, marina, bars and restaurants—while maintaining its luxuriously laid back vibe.
The Asbury Hotel, Jersey Shore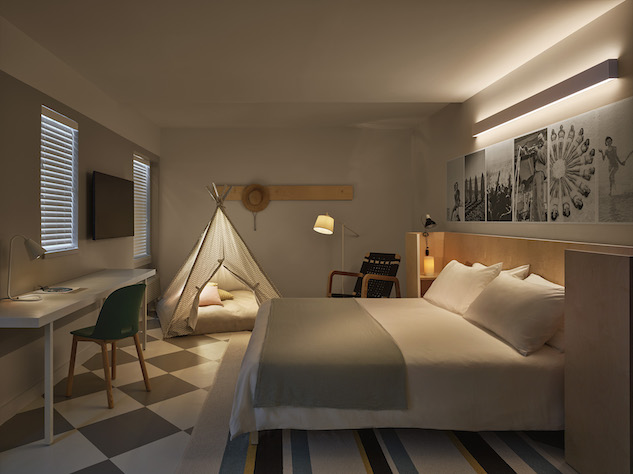 The Victorian-era beach town of Asbury Park, located less than 60 miles from New York City, is undergoing a massive transformation thanks to millions of dollars of investments being poured into the boardwalk and surrounding areas. The jewel among the new properties is The Asbury Hotel, a former Salvation Army building turned sleek design hotel, which opened last year and instantly became the Shore's hottest destination for après beach action. The 110-room property, designed with the theme of "fun" in mind, offers plenty of gathering space: grab a seat with friends in its whimsically designed lobby, by the outdoor swimming pool, at Salvation (a rooftop cocktail lounge with incredible water views) or at Baronet (an al fresco theater carpeted in AstroTurf).
Cliff House, Maine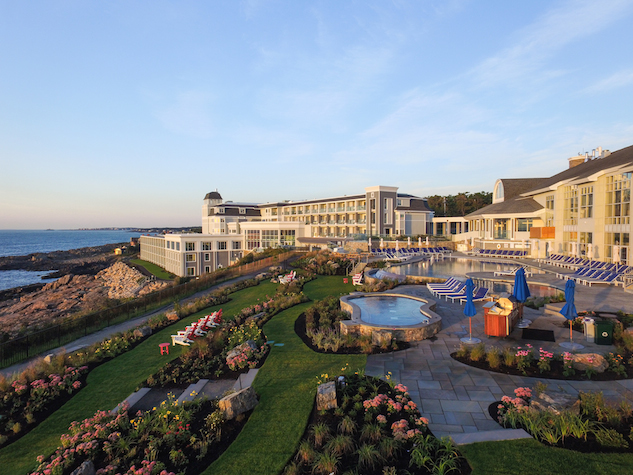 Can you picture yourself high atop one of Maine's most dramatic bluffs, gazing out over the open ocean? This property is—hands down—the most glamorous place on the East Coast to bring that fantasy to life. Cliff House, located in Ogunquit, reopened its doors last summer after a $40 million renovation with the final stage being completed next month. The changes bring a relocated double height lobby, brand new guest rooms, an adults-only pool lined with cabanas and a cliff-side site for ceremonies (just in case you fall in love with the property and decide to get married here). While you can easily spend all your time relaxing at the 9,000-square-foot spa, soaking in the infinity pool and hot tub or making s'mores fireside, don't forgot to venture off property for kayak and bike tours, lobster cruises, and of course, walking along the water.
Gilded, Rhode Island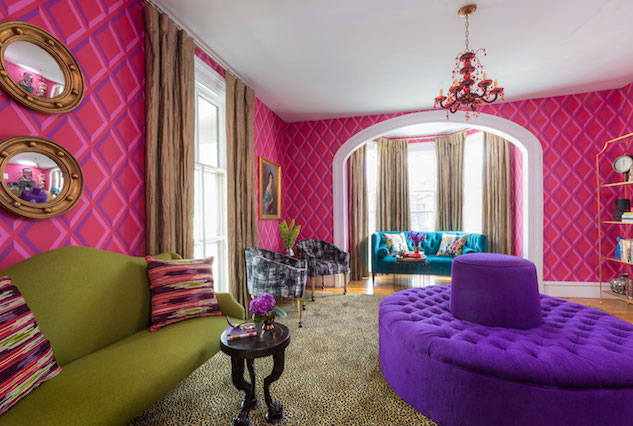 Long before The Hamptons became the escape of choice for overheated New Yorkers, the city's elite summered in Newport, staying in lavish mansions near the water. Today, nearly all of those too-big-to-succeed mansions have been turned into museums, and modern urbanites make a beeline for cozy boutique hotels, like Gilded. This 17-room property recently reopened after a down-to-the-studs renovation. Its Rococo- and Beaux Arts-styled interiors (a modern mix of ornate mirrors, lacquered surfaces and gold accents) are a feast for the eyes and offer a cheeky wink at a bygone era of opulence. Don't miss the breakfast of gourmet small plates that include open-faced pulled pork egg sandwiches, honey roasted pineapple with blueberry and Mexican hot chocolate scones—complimentary each morning.
Greydon House, Nantucket
Nantucket prides itself on preserving the past, not ushering in the new—but this past fall the town gave an approving nod to the opening of Greydon House, a 20-room ultra lux boutique hotel—the first new property of its kind in generations. It was envisioned by first-time hoteliers Elliot Gould, Jeremy Leventhal and Alex Leventhal, and designed by the renowned New York-based firm Roman and Williams (the team that brought you the Ace Hotel and The Standard). The understated exterior (which was actually moved from another location to its present site, and built out with a three story addition) opens to reveal common spaces clad in gorgeously restored wood paneling; the rooms are beautifully arranged with antique or custom-made furniture, and lined with artifacts that nod to Nantucket's glory days as a key center of trade.
---
Amanda Kreuser is a travel writer and co-author of The Lost Girls: Three Friends. Four Continents. One Unconventional Journey Around the World. She has written for Travel + Leisure, Food & Wine, Departures and USA Today.