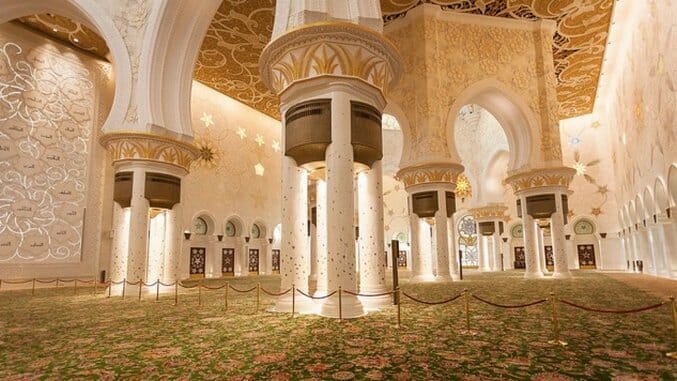 Easter Sunday is a special day for nearly one third of the world's people. But you don't have to be Christian or even religious to visit the stunning edifices believers often build and frequent to invoke the supernatural. Of course, the perceived beauty of religious structures can vary depending on beliefs. What has deep meaning to some might not even be noticed by others. But from an objective aesthetic standpoint, it's hard to beat these five places of worship.
St. Peter's Basilica
Vatican City
Having been described as "the greatest of all churches of Christendom," St. Peter's Basilica is a visual feast of marble and gold, sculptural masterpieces, the world's tallest dome, Renaissance architecture and one of humanity's finest art collections. Renovated in its current form in 1626 with the previous help of Michelangelo, Raphael, Bernini and other Italian giants, this holiest of Catholic sites easily makes the shortlist. To avoid the not-so-sacred throng of 10 million annual visitors, arrive by 8 a.m. and you'll have the place largely to yourself.
The Tiger's Nest
Bhutan

Photo: Douglas J. McLaughlin, CC-BY
Formally known as Paro Taktsang, The Tiger's Nest is a cherished Buddhist monastery located on a Himalayan cliffside in Paro, Bhutan. In short, it looks like something out of a comic book—which explains why Batman Begins director Christopher Nolan chose to shoot part of his origin movie there. Built in 1692 by Tenzin Rabgye, the terrific temple, its surrounding waterfalls and its stairway to heaven have since become a cultural icon of Bhutan. Remarked one recent visitor, "The experience cannot be described in words."
Sheikh Zayed Grand Mosque
United Arab Emirates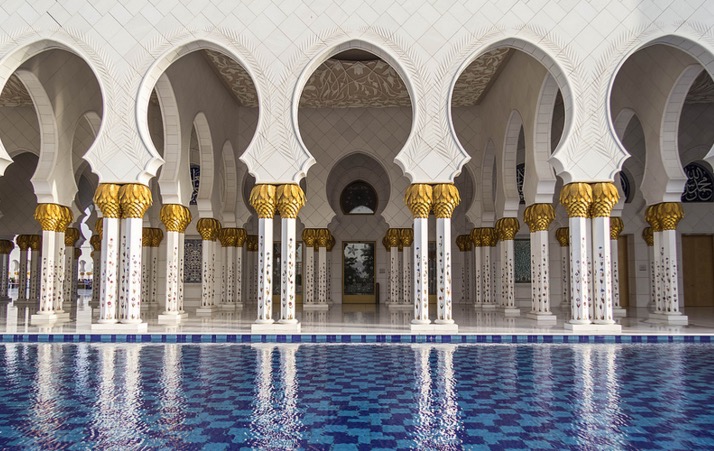 Photo: Andrew Moore, CC-BY
You know that proud parental feeling when your kids make or do something wonderful? God felt that way upon seeing this 30-acre worship complex completed in 2007 by the late president Sheikh Zayed. Grand in name as well as peaceful refinement, the mosque is a marriage of Arab, Persian, Mughal and Moorish architecture. Notable features include its marvelous white marble, inviting blue pools, 96 columns inlaid with mother of pearl, seven Swarovski chandeliers and its ornate flower and golden accents. Truly transcendent.
The Golden Temple
India
Beauty—inside and out. That's the best way to describe The Golden Temple, officially known as Harmandir Sahib. Built in 1574 as the most sacred site of Sikhism, the temple is often regarded as the most magnificent holy place in all the world. Not only for its looks—although its golden exteriors, exquisite interiors and hallowed lake play a large part. But also for its inclusive attendance policy: regardless of creed or background, all men and women are welcome to come and worship God equally.
Sagrada Familia
Spain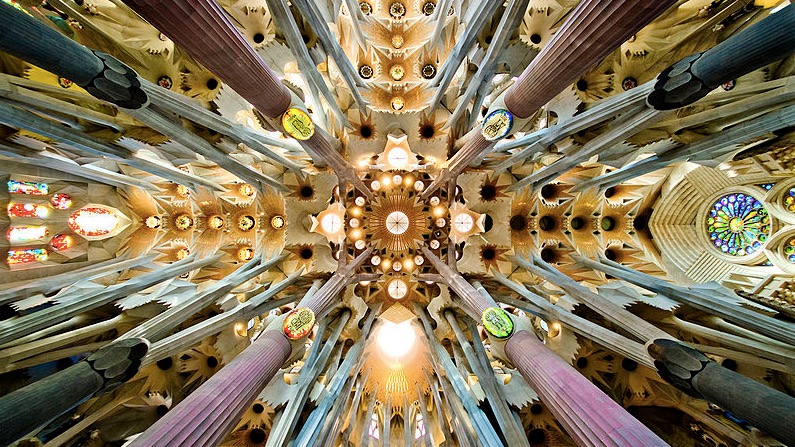 Photo: SBA73, CC-BY
Only something this celestial could make the list before its completion. Designed by Spanish architect Antoni Gaudí and combining Gothic and curvilinear Art Nouveau forms, the Sagrada Familia pays fantastic homage to light, shape, color, and space. Thanks to private donations, one civil war and lots of infighting, the Barcelona basilica has been under construction for 127 years and isn't expected to be done until 2026. Despite the scaffolding, it's oh-so-close to touching God, meaning you can still enjoy it today.
Photo: Svein-Magne Tunli, CC BY-SA 4.0
Off the Grid columnist Blake Snow writes epic stories for fancy publications and Fortune 500 companies. Follow him on Twitter.