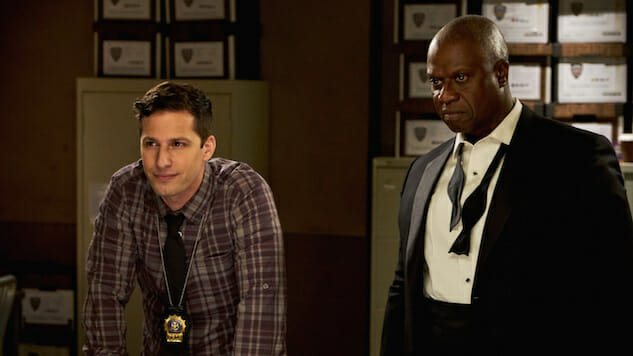 NBC's (used to be Fox's, but we all know how that ended… ) Brooklyn Nine-Nine is a tour de force of a comedy. A groundbreaking sitcom featuring LGBTQ+ and Latinx representation, non-toxic masculinity and more, B99's cast, led by The Lonely Island funnyman Andy Samberg, has no shortage of laughs, nor of touching moments. From Gina's queen-like attitude to Jake's poorly timed jokes and Captain Holt's deadpan humor, B99 has produced plenty of memorable quotes, as well. Check them out for yourself.

1. Following the rules isn't always fun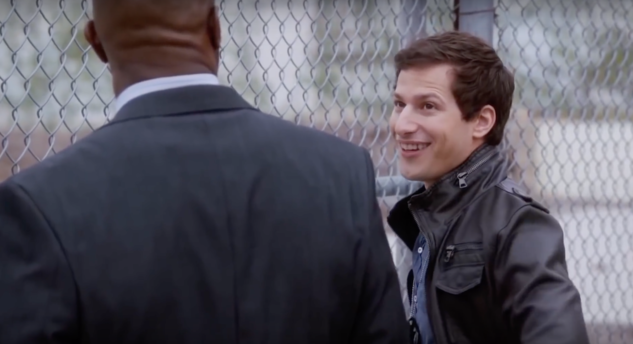 "Sarge, with all due respect, I am gonna completely ignore everything you just said." – Jake Peralta, Season Two, "Hostages"
OK, listening can be hard and we can't help but sympathize with Jake here. Sometimes following orders and rules from someone else is a drag, so it's okay to completely ignore them every once in a while.
---
2. When you transcend language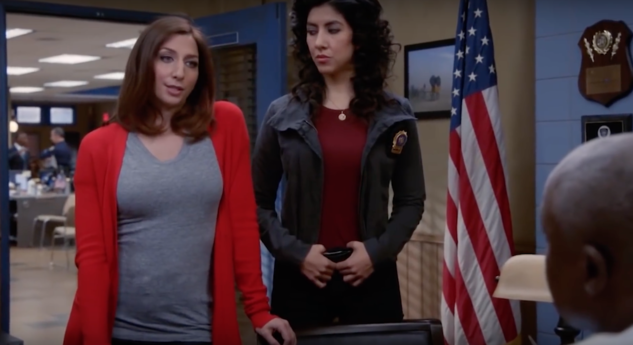 "The English language can not fully capture the depth and complexity of my thoughts, so I'm incorporating emojis into my speech to better express myself. Winky face." – Gina Linetti, Season One, "Charges and Specs"
The English language is complex, occasionally outright stupid and sometimes just doesn't do you justice. We hear you, Gina. Emojis are just simply more fun.
---
3. Everyone just wants a bit of privacy, to be honest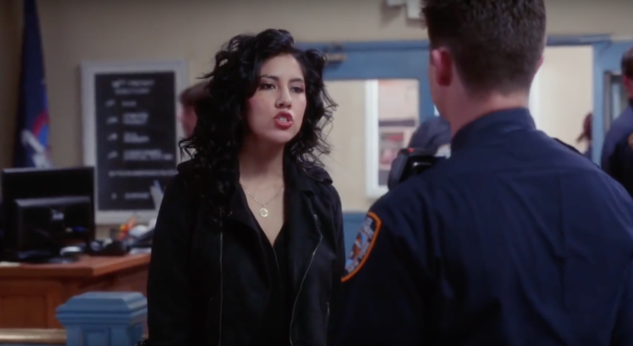 "A place where everybody knows your name is hell. You're describing hell." – Rosa Diaz, Season Six, "A Tale of Two Bandits"
Nowadays, it seems impossible to find some privacy, let alone a place where no one knows your name. So, it seems Rosa hit this one right on the head, firing a shot at Cheers in the process.
---
4. The perfect response for every situation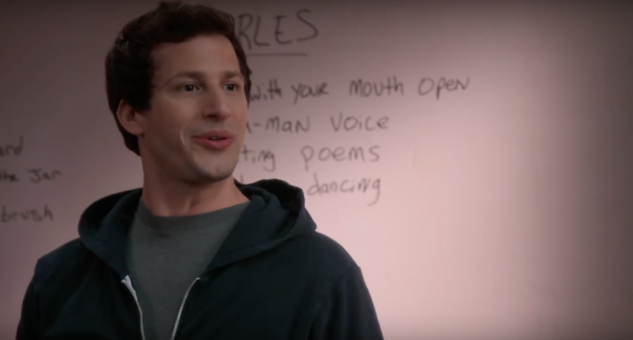 "Cool, cool, cool, cool, cool. No doubt, no doubt, no doubt." – Jake Peralta, practically every episode
Sometimes when you hear bad news, you don't know what to say, but Peralta's here to fix that for you. Whether things get awkward or things just get downright sad, just "cool, cool, cool, no doubt" your way out.
---
5. Sticks and stones may break my bones, but my words will live on forever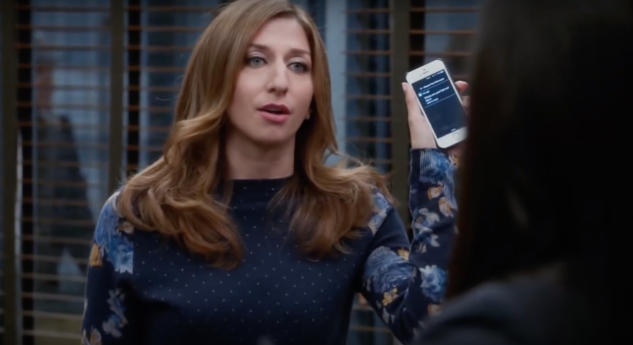 "If I die, turn my tweets into a book." – Gina Linetti, Season Three, "Halloween III"
Gina has lots of great quotes, so it's not surprising that her Twitter is filled with straight fire … or whatever the kids are saying nowadays. Nonetheless, we'd buy a book filled with Gina's tweets. And Chelsea Peretti's are okay, too, we guess.
---
6. Embarrassment is the purest form of flattery?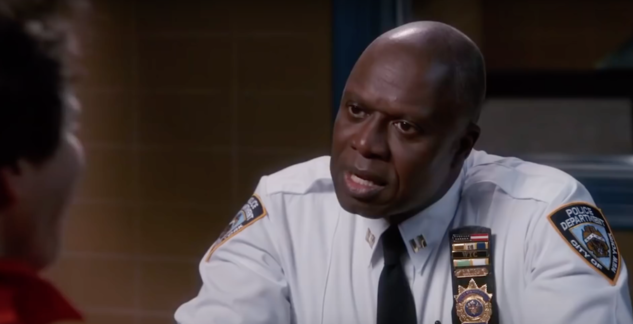 "I asked them if they wanted to embarrass you, and they instantly said yes." – Captain Holt, Season Two, "Halloween II"
They say imitation is the purest form of flattery, but what about embarrassment? Jake may have lost the annual Halloween heist and been humiliated by all of his coworkers, but really they were just, um, praising him…
---
7. Nobody has the money for top shelf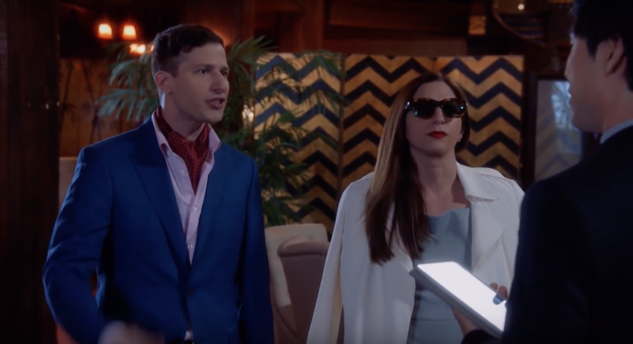 "Great, I'd like your $8-est bottle of wine, please." – Jake Peralta, Season One, "The Party"
Top shelf is expensive and, honestly, a bit overpriced, so we're with Jake on this one. Buy whatever you can afford, and if it's only a $8 bottle of wine, that's okay.
---
8. The sickest burn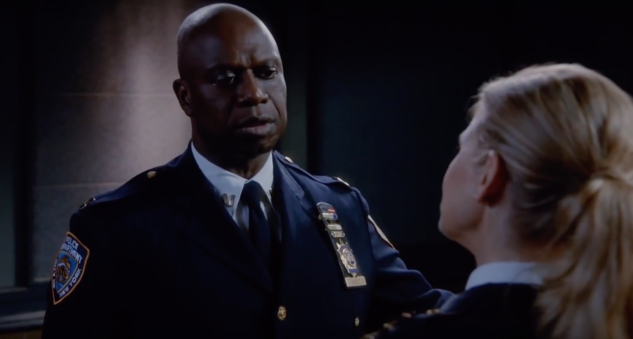 "Captain Wuntch. Good to see you. But if you're here, who's guarding Hades?" – Captain Holt, Season Two, "Chocolate Milk"
Sometimes you might want to mildly insult someone, but you want to be classy and sly about it. Well, Captain Holt has the burn for you. So just one quick question: If you're here reading this Paste list, who's guarding Hades?
---
9. We'll have whatever that guy's having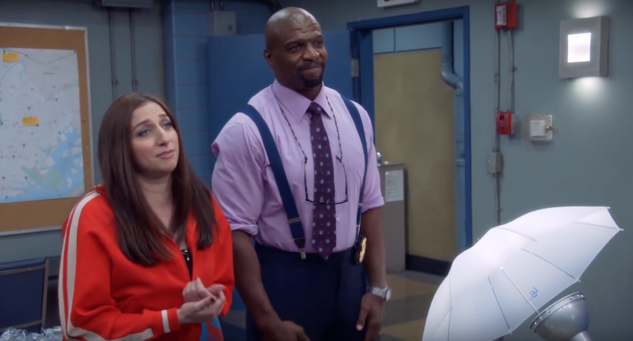 "I'm playing Kwazy Cupcakes, I'm hydrated as hell, and I'm listening to Sheryl Crow. I've got my own party going on." – Terry Jeffords, Season Two, "Beach House"
Terry Jeffords doesn't march to the beat of anyone's drum but his own, and honestly we want to live that life. Hydration and Sheryl Crow seems to be the ideal combination, so we'll have whatever he's having.
---
10. To each their own, we guess
"Anyone over the age of six celebrating a birthday should go to hell." – Rosa Diaz, Season Two, "Johnny and Dora"
Some people celebrate their birthdays over the course of the day, some over the course of a month. However, if Rosa Diaz is around, and you're above six, we'd recommend just not celebrating at all.
---
11. Paris Hilton equals a role model … right?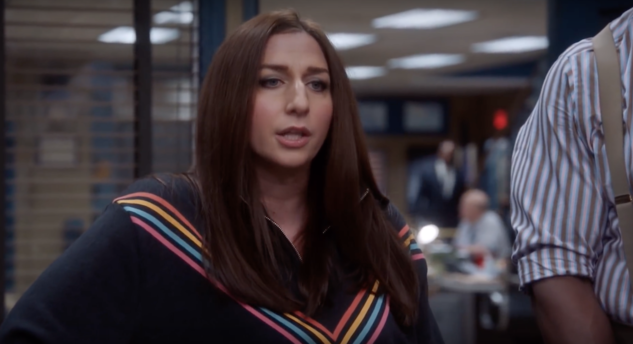 "Captain, turn your greatest weakness into your greatest strength. Like Paris Hilton RE: her sex tape." – Gina Linetti, Season One, "Sal's Pizza"
Paris Hilton is known for many things, including: her short-lasting music and film careers, her oodles of family money and, well, her sex tape. If you're anything like Paris, though, you should turn that weakness into a strength, just like Captain Holt.
---
12. Sometimes, it's better to just know your place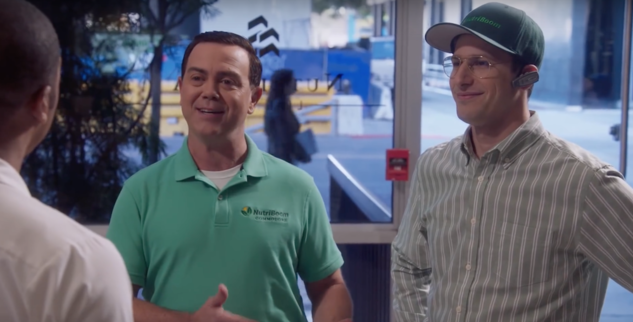 "Jake, piece of advice: just give up. It's the Boyle way. It's why our family crest is a white flag." – Charles Boyle, Season Five, "NutriBoom"
Sometimes you win, and sometimes you lose. Nevertheless, it's key to pick your battles and don't be afraid of waving that white flag. It's the Boyle way, after all.
---
Molly Schramm is an intern at Paste. You can follow her on Twitter.
For all the latest TV news, reviews, lists and features, follow @Paste_TV.