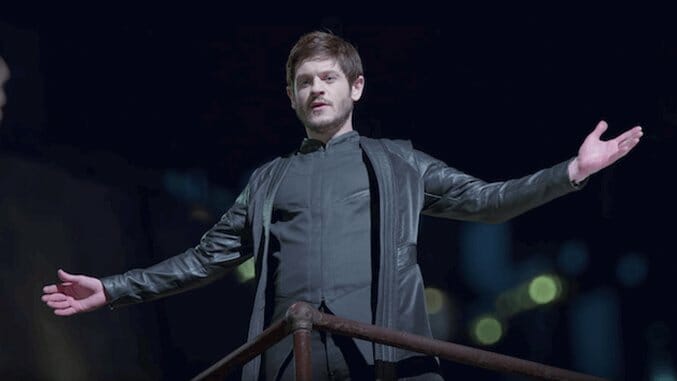 Marvel's forthcoming ABC series Inhumans promises to be their "biggest" yet in a new extended trailer, which premiered at San Diego Comic Con.
The trailer majorly plays up the IMAX photography, and for good reason, considering the beautiful cinematography displayed throughout. The trailer is set to play ahead of the IMAX screening of Christopher Nolan's Dunkirk.
New footage gives us our first real look at the powers of some of the major characters like Medusa and Black Bolt (Anson Mount of Hell on Wheels). It also further proves that Game of Thrones' Iwan Rheon is quite the convincing villain, as if we could forget about Ramsay Bolton.
Along with the trailer, insight on Ellen Woglom's character, which had previously been scarce, was revealed at an SDCC panel. Executive producer Joseph Loeb explained Woglom plays a human woman named Louise, who has some special knowledge and has been exposed to the biology altering mist. She is credited as the only essential character in the series without super powers.
The first two episodes of Inhumans will hit IMAX theaters Sept. 1. The series will then premiere on ABC Sept. 29, with the first two episodes airing back-to-back. Watch the new trailer above, and revisit the show's first trailer here.