Reality AF: The Golden Bachelor is Just What The Bachelor Franchise Needs—for All the Right Reasons
Photo Courtesy of ABC
TV
Features
Reality Tv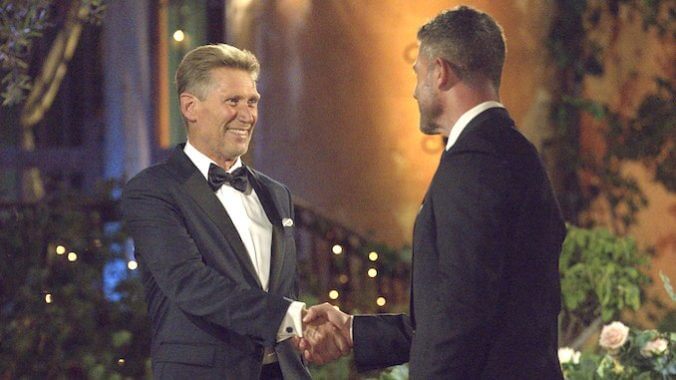 Editor's Note: Welcome to our Reality AF column, where Terry Terrones checks in on the state of reality TV in its many forms.

Let's be honest. The Bachelor franchise has become more stale than the food that sits in front of a couple on a one-on-one date that never gets eaten.
After debuting in 2002, the long-running reality series that spawned nine spinoffs (one official and multiple unofficial podcasts), a video game (a Nintendo DS game I actually own), five digital series, six wedding specials, and a live touring show is starting to feel more tired than hearing someone say "I didn't realize it would be this hard" for the millionth time.  
While it's still hard to believe that Ben and Lauren didn't work out (kidding) and that The Bachelor Presents: Listen to Your Heart was a real thing (it seriously was), perhaps even more surprising is that The Golden Bachelor may just be what revives a franchise looking for a refresh. When casting calls for men and women aged 65 and older were first made in January 2020, it looked like Bach producers, known for keeping their tongue firmly in cheek, were being their usual silly selves. A version of The Bachelor for seniors?!? You gotta be joking?
Fast forward three years and that's certainly not the case. The introduction of 72-year-old Gerry (pronounced Gary) Turner has taken what could have easily been seen as a gimmick and turned this new iteration into an event. Even people who wouldn't normally watch The Bachelor are taking notice.
While I have yet to see any episodes of The Golden Bachelor, there's five specific reasons to be hopeful that viewers, and the 22 women aged 60-75 vying for the septuagenarian's heart, will almost certainly want to accept Gerry's golden rose. 

A Bachelor worth rooting for
You'll never hear Gerry say the same stale "I'm tired of the bar scene" line most other Bachelors use. This is a man who has loved deeply and lost and is now looking for a new partner for real. The soft-spoken retired restaurateur from Indiana is a father and grandfather. He was married for 43 years to his high school sweetheart, Toni, who passed away in 2017. Gerry is funny, humble, and emotionally mature. This is a man everyone is going to root for and fall in love with. 
---
The women on the show look to be just as interesting as Gerry
The women on The Golden Bachelor (or "golden ladies," as they're referred to in ABC press releases) are all age appropriate, come from a wide range of backgrounds, and offer a level of depth most women on The Bachelor just can't match because of their life experience. They also seem to be a lot of fun. 
I looked through all of the golden ladies' bios online. Christina's first concert was seeing The Beatles in 1964. Anna dives with sharks. Patty is an avid sailor. Marina has traveled to 34 countries. April loves Taylor Swift, watching Bridgerton, and riding roller coasters. Former Season 25 Bachelor Matt James' mother, Patty, is also on the cast. This is a group of women that are sure to inspire others and will be entertaining to watch. 
---
Everyone is there for… the right reasons
It's a pretty safe bet that all participants on The Golden Bachelor are there to truly find love. With everyone over the age of 60, it would be hard to imagine someone going on the show just to boost their Instagram following or is trying to become an influencer. That said, if 71-year-old retired teacher Ellen is on TikTok or 75-year-old retired executive assistant Sandra is on Snapchat, not only would America be surprised, but they would likely be incredibly supportive. 
---
It will have a sweetness and sincerity the rest of the franchise lacks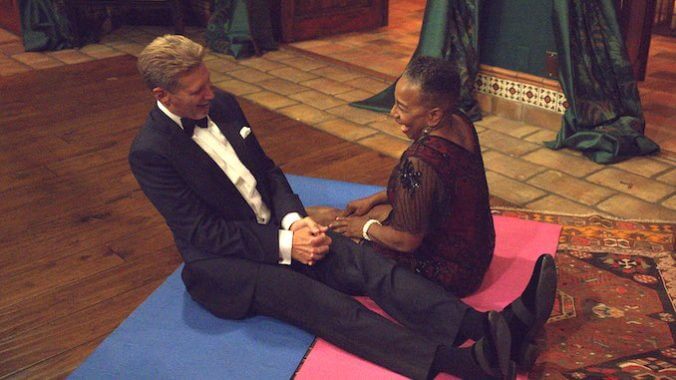 While it seems from promo videos released by ABC for The Golden Bachelor that jokes about age and pickle-ball will be ubiquitous, it's well worth remembering that, unlike previous participants in this franchise, everyone on screen will arrive fully formed. These are people who long ago graduated from college, have retired or are finishing long careers, have kids and grandkids, are divorcees or widows. 
Everyone involved has had plenty of time to figure out who they are, what they want, and what they don't. That's powerful. The cast is also full of people who truly understand loneliness and sincerely want to find a lifetime partner. To be fair, that's what people in their 20s and 30s who go on The Bachelor say as well. But when you're saying it in your 60s and 70s, it carries significantly more weight. As Susan, who has six grandchildren, says in the "Meet the Ladies of The Golden Bachelor" video, it's time for "the last chapter. The best chapter." Get your tissues ready, this season is sure to be a tear jerker. 
---
Older people just don't give a damn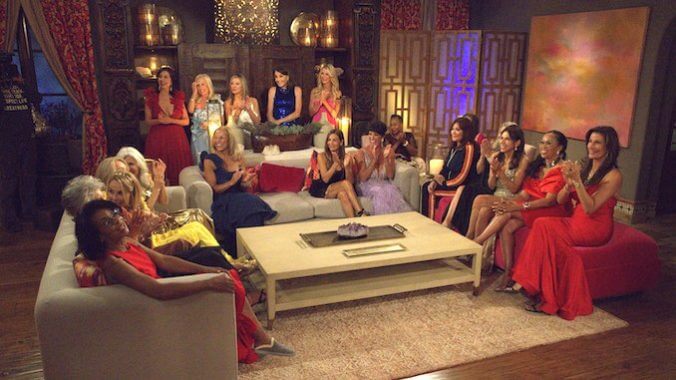 One of the things I'm most looking forward to on The Golden Bachelor is how differently people in their 60s and 70s handle the same situations that cause people in their 20s and 30s to melt down. Rose ceremonies? Group dates? Bunk beds? Fantasy suites? Bring it on! Baby Boomers have a different point of view because there's not much they haven't seen; they roll with the punches, and they're usually supportive of each other.
The competitiveness most women have with each other in their 20s and 30s fades over time. Because everyone is sure to have experienced heartbreak, the chances of someone melting down just because they don't get selected at a rose ceremony are considerably lower. Aside from being more mellow, older people also tend to be more blunt, and don't care about their standing on social media, so they're more open and honest. Sometimes to a fault. 
While there's sure to be some drama and viral moments, as we've come to expect from this series, the age of the participants has the potential to lead to the most humorous and entertaining season of this franchise we've seen in years. 
Forget The Bachelor and The Bachelorette, the senior versions of both may just become the new gold standard for dating on reality TV. 
---
Terry Terrones is a Television Critics Association and Critics Choice Association member, licensed drone pilot, and aspiring hand model. When he's not deleting emails from AARP because he's only 52 and doesn't want to feel old, you can find him hiking in the mountains of Colorado. You can follow him on Twitter @terryterrones.
For all the latest TV news, reviews, lists and features, follow @Paste_TV.