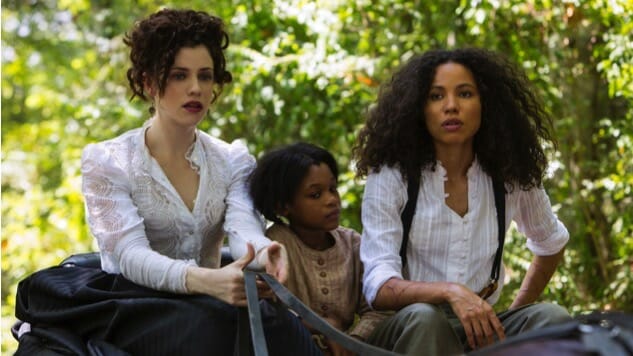 The best new shows of the year (so far) are, in a way, even more important to consider, than our list of 20 Best TV Shows. This list speaks to the future. And the good news is, the future is looking… very female. Four of our top six shows were carried by incredible performances from actors like Sarah Paulson, Jurnee Smollett-Bell, Amirah Vann and Maria Bamford. Stories with incredibly feminist and womanist bents, it turns out, make for unbelievably, incredible TV. This is the Golden Age many of us have been waiting for, and it's only the beginning.
Here are our picks for the 10 best new TV shows of 2016, so far: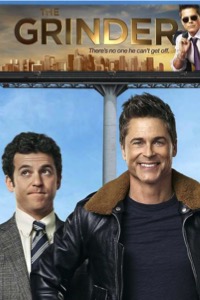 10. The Grinder
When The Grinder first debuted on FOX, many people, or at least a certain set, compared the show to Lookwell. You may have never heard of Lookwell, and that wouldn't be surprising—Lookwell failed. They made a pilot, and that was it. The pilot was genius, but it was weird and idiosyncratic and they didn't think it could sustain itself on TV. The Grinder, by dint of getting a full season, succeeded at a greater degree than Lookwell, but only slightly. After one season the show was canceled (admittedly, to nobody's surprise) making network television much less weird for the moment. And this is incredibly disappointing, because The Grinder was also a very good show. It was smart and clever, and kept evolving. Eventually, the show grew into something fascinating and delightful, especially for those who love TV. That's who The Grinder was really for. You had to know the tropes of law dramas, and sitcoms and also the backstage machinations of television. It was a show for TV obsessives, who also didn't take television too seriously. And still, it was ambitious to believe they could garner a big audience with its premise, and so The Grinder seemed destined to become a show that divided the television viewership, but one that would also be a critical darling. And it also would have been great if Rob Lowe could have drawn in more people in to watch the show, if only to get it a couple of good seasons. There was definitely life left in The Grinder. Instead, it turned into Lookwell with a full season order, but, surely, it will develop its own cult following. Meanwhile, we can all dream of some sort of Law & Order type show, with Ty Lookwell and Dean Sanderson in the leads.—Chris Morgan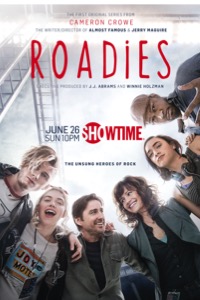 9. Roadies
To love Cameron Crowe is to also acknowledge his faults. For every Say Anything… or Jerry Maguire , there's a We Bought a Zoo or Aloha. For every precise, pitch-perfect moment of Almost Famous, there stands an absurdly ill-conceived gag in Elizabethtown. What's indisputably admirable about Crowe, however, is just how much he clearly loves and invests in his characters. In this way, Roadies—Crowe's love letter to the background workers and artists of music tours—stands as an ideal vehicle for his specific, rock-obsessed sensibility, even as it sometimes stumbles over questionable character work, and overly earnest sentiments about the "authenticity" of music. Time will tell if the series manages to steer away from its more problematic areas and highlight some of its stronger points, though the appointment of My So-Called Life creator Winnie Holzman as showrunner is definitely a step in the right direction. For now—much like Crowe's characters—I choose to stay optimistic, listen to some great tunes and hope for the best.—Mark Rozeman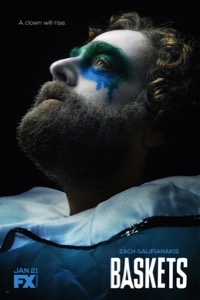 8. Baskets
What has potentially been overshadowed by Louis C.K.'s pay-per-episode online experiment Horace and Pete was his willingness to use his cultural carte blanche to shepherd new series along, like this dark twisted fantasy. The conceit is pure farce with comedian Zach Galifianakis playing Chip Baskets, a man suffering from delusions of grandeur in trying to apply his dramatic clown training to the world of rodeo, while also suffering the slings and arrows of his green card marriage and his more-successful twin brother. While the concept of a talentless man convinced of his genius is a guaranteed recipe for hilarity, Baskets adds in such pathos and darkness to the mix, as well as two of the best supporting performances on TV right now from Louie Anderson as Chip's mother and fellow standup Martha Kelly as Chip's only friend and unwitting companion in his quest for clowning glory.—Robert Ham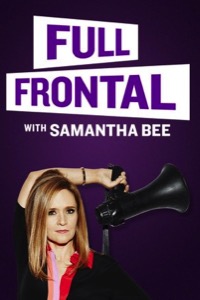 7. Full Frontal with Samantha Bee
We are only now fully realizing what Jon Stewart has wrought upon the TV landscape of today. The folks that have graduated from The Daily Show under his tutelage—Samantha Bee, John Oliver, and Larry Wilmore—are having a marked impact on how Americans understand the social and political issues of the day. But no one is doing it with as much fire and conviction as Samantha Bee does every week on Full Frontal. While the rest of the comedic news community talked to the camera with hushed conviction over the tragedy in Orlando, she chose instead to let her rage and frustration over our ineffectual, NRA-funded Congress ring out loudly. She's applied that same formula to explorations of this year's circus-like presidential race, the unfortunate ongoing debate about women's rights, and the continuing concerns about immigration and terrorism. Hell hath no fury like a woman with a finely-honed sense of justice and a weekly platform on national television.—Robert Ham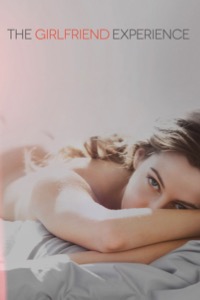 6. The Girlfriend Experience
One of the most unexpected success stories of the year was this adaptation of a little-loved Steven Soderbergh film into a moody and beautiful TV series. Having Lodge Kerrigan and Amy Seimetz, two brilliant independent filmmakers, on board to write and direct the episodes certainly helped bring atmosphere and dramatic depth to the show, as well as a finely tuned lead performance by Riley Keough as Christine, a law student who turns to escort work to ease her financial burden. But this project also took pains to bring some much-deserved dignity to the world of sex work. There's no judgement or leering salaciousness involved. Just a clear-eyed understanding of how some women willingly use one of their most valuable assets to get by in this world.—Robert Ham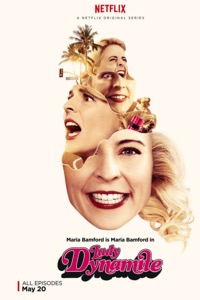 5. Lady Dynamite
Generally speaking, we like our comedies and our comedians to be funny. Maria Bamford—actress, voice actress, stand-up—is funny in the strictest sense possible, but her Netflix series, Lady Dynamite, blends her humor with melancholy and hurt. Don't worry: You'll laugh. You will laugh! Lady Dynamite is hysterical, and it's hysterical on a wide array of axes, incorporating everything from slapstick, to absurdism, to cringe humor into one hyperactive rush of comic goodness. But it's also deeply human and deeply sad, the kind of comedy series where the laughs tend to catch in one's gullet, or squeeze through gritted teeth. Sometimes you laugh so as not to wince, or just to keep yourself from shedding tears in front of your friends (or in front of your own damn self). Sad comedies are a dime a dozen in 2016, especially for Netflix junkies, but the manic qualities of Lady Dynamite's humor, its frank approach to its themes of mental illness, and its cavalcade of comedian guest stars—whether they're mainstream comedians, alt comedians, or mainstream-alt comedians—give the show a brio and soul all its own.—Andy Crump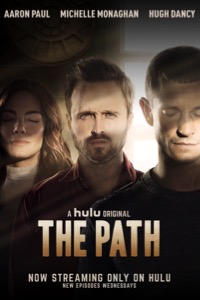 4. The Path
The great Aaron Paul plays loving husband and doting father Eddie Lane… but Eddie Lane has questions. And this means big trouble, because his wife, his family and his whole world is wrapped up in a Scientology-like movement called Meyerism. Everything begins to crumble when his faith begins to waver. The series is enticing for those of us who just love a good performance—Paul delivers, and is joined by Hugh Dancy and Michelle Monaghan who are both endlessly watchable. But the biggest mistake people will make, I fear, will be to consider the show a story about a cult, or even one that is merely a critique of organized religions. One very clear message sent is that Meyerism is not a religion, but a movement. In this way, the group and their followers come to represent political movements and other social groups as well—all of which invites other, equally compelling interpretations. What questions do you have to suppress, The Path asks, to vote in an election, for one candidate over another? If you believe in a particular social movement, is there space to interrogate that movement, while participating in it? And what are the dangers of challenging such a movement from the inside, or the outside? It's exciting to think that the relationship between religious thought, our political system and an educational system that pretends to exist outside of both, might be challenged by this fascinating (and, sidenote, incredibly sexy) new series. For those of us who've been championing series like Transparent, The Leftovers and Orange is the New Black, The Path is a welcome addition to a far-too-slim selection of shows daring to tackle questions of faith.—Shannon M. Houston

3. Preacher
Perhaps no new show this year truly captured how thoroughly the TV landscape has changed quite like AMC's Preacher. Both in premise and execution, the series represents the kind of madcap oddity—a southern fried crime-drama-cum-gothic-horror-satire—that would have never gotten past the first stages of development in the days before Walking Dead and Game of Thrones. In re-imaging Garth Ennis and Steve Dillon's subversive comic series about a super-powered Texas preacher and his journey to confront God as a long-form TV narrative, co-creators Seth Rogen, Evan Goldberg and Sam Catlin have maintained the essence of Ennis and Dillon's original creation, while working to shade in the spaces in between. Like the best storytellers, the trio understands that pure spectacle—whether it be eye-popping fight scenes, intense gore or blasphemous humor—only gets you so far and that you need compelling characters to hook audiences in week-to-week. Whether it's Dominic Cooper's stoic yet troubled Jesse, Ruth Negga's bad girl Tulip or Joseph Gilgun's hedonistic Cassidy, the show definitely has that in spades. Indeed, what's perhaps most impressive about Preacher is the way in which its characters (no matter how over-stylized they may be) still register as human beings with hopes, fears and legitimate emotional baggage—however perverse or unconventional they may be.—Mark Rozeman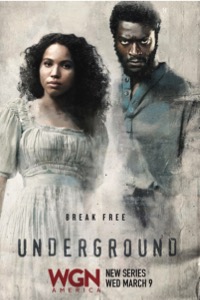 2. Underground
Many of us were initially skeptical when we first heard about WGN's new series, as we had no idea what the visionaries of Underground were plotting. TV and film-going audiences have grown accustomed to stories featuring black people as whipping posts—stories which are important, but can still be devastating to witness. Thankfully, co-creators Misha Green and Joe Pokaski went in a very different route. In the end, they did not just make an excellent and empowering first season of television; they went to the enemy's camp, and they took back what they stole from us—our stories, and our black American heroes. This act of reclamation as heroism is an act of rebellion reflected in every episode of the series. And as you watch the stories unfold, it all begins to make perfect sense: Of course slavery was a time when blacks were not just enslaved, but in a constant state of rebellion. Underground isn't just about characters who attempt to make the 600-mile run to freedom (characters brilliantly portrayed by the likes of Jurnee Smollett-Bell, Aldis Hodge and Alano Miller), it's about all those seemingly small acts of rebellion before someone runs, and it's about honoring the acts committed by those who chose to stay (acts we saw performed by the formidable Amirah Vann and the great Adina Porter). Perhaps, most importantly, it's about the complicated psychology behind it all.
Maybe it's just a fantasy, but after Underground, I can't help but imagine a world where the children of my children are not miseducated into thinking that slavery was just a time when black people kept their heads bowed. They'll know, as sure as they know the name of the first President of the United States, and as sure as they know that Martin Luther King Jr. had a dream, that they are the descendants of American warriors. Underground, in inspiring a new generation of TV-watchers, educators, showrunners, actors, filmmakers and all manner of artists, and in taking back our stories, and reclaiming our right to flawed and complicated heroes—is changing the course of history; is changing the world.—Shannon M. Houston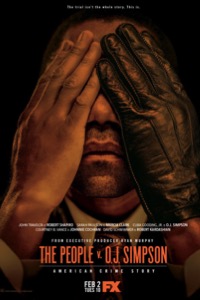 1. The People v. O.J. Simpson: American Crime Story
First, let's all take a moment to truly take in what has transpired here. There is most definitely a world wherein The People v. O.J. Simpson—a dramatic retelling of the titular character's infamous murder trial—works as little more than a shameless exercise in campy exploitation, a regurgitation of the sort of titillating tabloid mania that monopolized American pop culture in the early 1990s. The fact that the show boasts the directorial hand of Ryan Murphy, one of TV's most bombastic, least subtle auteurs did not exactly engender confidence. But here's the thing—perhaps Murphy's greatest contribution in this venture was putting aside his more hardcore sensibilities and simply allowing the material do most of the work. Indeed, just as they did previously with Ed Wood, The People vs. Larry Flynt and Man on the Moon, series writers Scott Alexander and Larry Karaszewski successfully constructed a narrative that breathed humanity and tragedy into what had become a tacky punchline. Certainly, they had great partners in the form of their ensemble. Not only did Courtney B. Vance add gravitas and layers to Johnnie Cochran, who has spent two decades being reduced to a flamboyant, rhymin' caricature, but Sarah Paulson's devastating performance as Marcia Clark almost single-handedly delivered the prosecutor from the tyranny of her perm-heavy public image, retroactively rebranding her as a feminist icon. The People v. O.J. Simpson may not have always been perfect television, but in its strongest moments, one could only gape and marvel at what was achieved. The show took on one of the most heavily documented incidents of the 20th century and somehow made it feel fresh again. Respect.—Mark Rozeman