CBS Announces Clarice, Silence of the Lambs Spinoff Series About Clarice Starling's Life After the Buffalo Bill Case
Images courtesy of Orion
TV
News
The Silence of the Lambs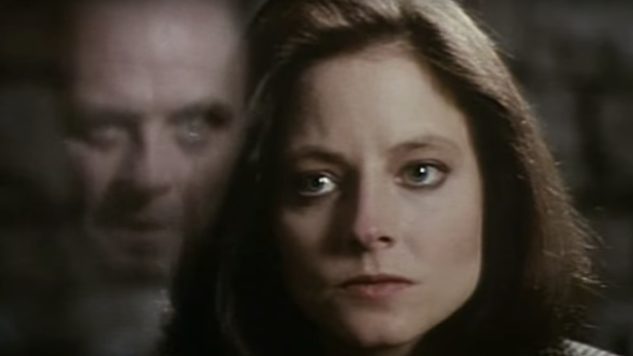 Hannibal Lecter has been one of the most extensively explored villains in cinema and television. Even before Anthony Hopkins' won best actor at the 64th Academy Awards for his iconic portrayal of the character, Brian Cox preceded him as Lecter in the 1986 film Manhunter. But The Silence of the Lambs is what ultimately gave enduring legacy to the Lecter character, inspiring a sequel (Hannibal), two prequels (Red Dragon and Hannibal Rises) and a spinoff television show loosely based on the character (the widely acclaimed 2013-15 NBC drama Hannibal).
But Clarice Starling, uniquely played by Jodie Foster in the Best Picture-winning 1991 film, has had little exploration outside of her role as an emerging FBI detective out of Quantico who tracks down a prolific serial killer.
Until now, that is. CBS has officially green-lit a series, they announced Sunday, that will revisit Starling one year after the ending of The Silence of the Lambs as she continues her work with pursuing serial murderers and sexual predators for the FBI.
"After more than 20 years of silence, we're privileged to give voice to one of America's most enduring heroes—Clarice Starling," said writers and executive producers Alex Kurtzman and Jenny Lumet in a statement. "Clarice's bravery and complexity have always lit the way, even as her personal story remained in the dark. But hers is the very story we need today: her struggle, her resilience, her victory. Her time is now, and always."
Kurtzman and Lumet are currently the showrunners and co-creators of the CBS All Access show The Man Who Fell to Earth.
In 2012, Lifetime was originally to host a spinoff also titled Clarice, chronicling her life after she graduates from the FBI academy, but it never came to fruition.
CBS plans to include Clarice in its 2020-21 season, with a preliminary script already in the works. There's no word yet on who will play the titular role.