Stephen King's The Stand Will Apparently be a 10-Hour Miniseries for CBS All Access
TV
News
The Stand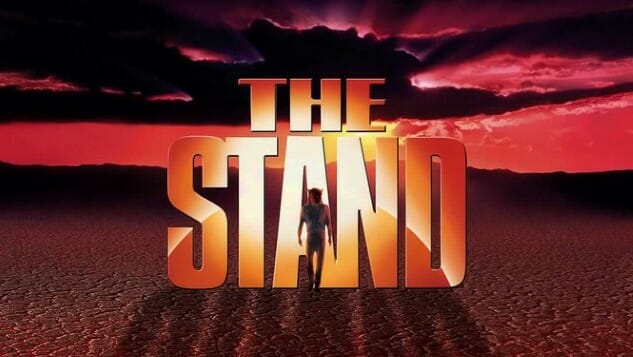 Just how much of a crossover is there between Stephen King and Star Trek fandoms, anyway? That's what we can't help but wonder after reading news that Stephen King's classic post-apocalypse epic, The Stand, is apparently headed for an upcoming TV adaptation via CBS All Access. Directed by Josh Boone (The Fault in Our Stars), who is also presiding over the complicated reshoots of the horror-centric New Mutants, the adaptation of The Stand would join Star Trek: Discovery as one of the marquee programs of CBS' premium streaming service.
The project was originally conceived as a long film series, but rights for the property reverted back to CBS films after Warner Bros. failed to progress on an adaption that might have come from the likes of David Yates, Ben Affleck or Boone himself. Now, The Stand is back in the place that probably makes the most sense for adapting a novel of more than 1,200 pages, on the small screen.
"The movies based on King's books that don't work so well are the ones that don't take the heart of the characters that beat in the books," Boone said in 2016. "I'm a huge John Carpenter fan, but on Christine, there's an aching sadness and deep character development in the book that's just not in that movie. What I'd like to do is Anthony Minghella-depth adaptations of King's books, if that ambition makes sense."
It's hard not to make comparisons with the success of last year's It, as there are a lot of similarities here. As with It, which was first adapted into a 1990 TV miniseries, The Stand aired as a decently regarded, six-hour miniseries in 1994 on ABC. The cast was certainly interesting, with Gary Sinise as de facto protagonist Stu Redman and appearances from Molly Ringwald, Jamey Sheridan, Laura San Giacomo, and Bill Fagerbakke, among many others. Due to its overwhelming '90s-ness, the miniseries hasn't necessarily aged that well, but it's not an embarrassment, either.
The Stand, if you somehow don't know, is the story of a group of survivors from around the U.S. who band together to resist a rising, possibly supernatural tyrant, following the deaths of almost the entire U.S. populations via the release of a doomsday virus. One wonders if CBS All Access is prepared to fully commit to the gruesomeness of King's book, which spends hundreds of pages following the outbreak and destructive results of the disease known as "Captain Trips." Let's hope that the streaming service's separation from the broadcast network gives them a degree of leeway in displaying a greater degree of violent and disturbing content. As one of King's most revered works, The Stand deserves that kind of adaptation.