Jean-Christophe Valtat: Aurorarama
Melville House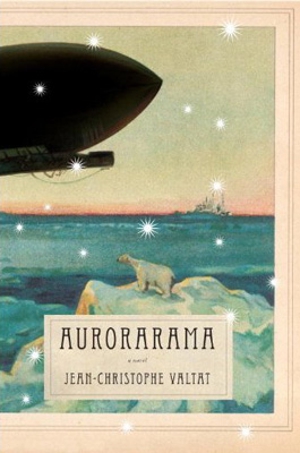 Ice castles and anarchy
In this Arctic steampunk adventure, Jean-Christophe Valtat constructs a fantastic world inside a snowglobe—then gives it a wild shake.
It's 1908 in New Venice, a frozen metropolis populated by Inuit natives in furs, and colonists in Victorian garb riding aerosleds and taxisleighs over the ice. After a fiery manifesto pops up and the fascists start beating down activists and busting up the music scene, two heroes work to topple the ruling Council of Seven. In their effort, they navigate a surreal world—part Jules Verne, part George Orwell—of ice palaces, sex clubs, anarchists and hypnotists.
A terrific storyteller, Valtat mixes humor and poetry, romance and politics into a surprisingly thoughtful page-turner about social revolution, complete with a mythical polar kangaroo and puns like commedia dell'arctic. Characters hurt and bleed and love in this inventive realm of magical possibilities.
Others Tagged With