The Civil Wars: Barton Hollow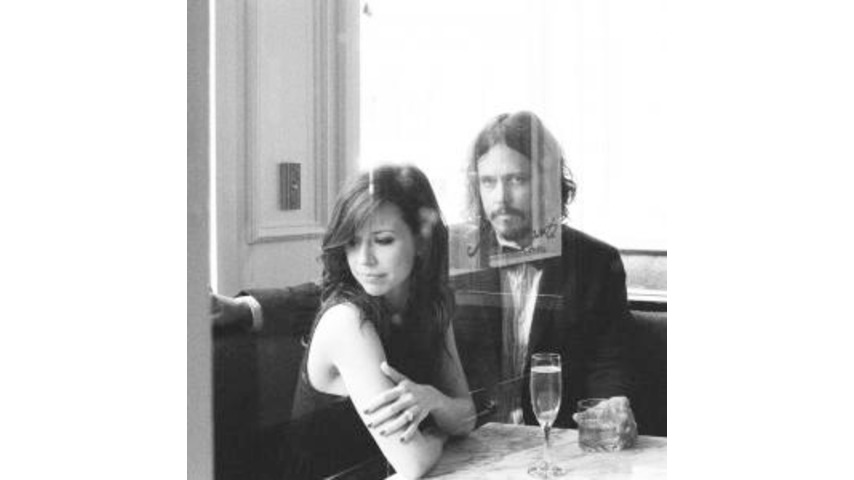 The Civil Wars seems like the moniker for a band exploring overt, loud disagreement. But the brand of longing, melodic chamber-pop and folk from the duo of John Paul White and Joy Williams puts the emphasis on "civil"—"courteous or obliging; polite."
Barton Hollow, the name of a nonexistent place, is largely polite. It approaches relationship and life dissatisfactions with a subdued presence reminiscent of Robert Plant and Alison Krauss's duets. But the tranquility dissipates as the songs peak, with White and Williams escalating the volumetric power of their playing and singing, taking full control of the songs' directions. They have no problem transitioning from tempered introspections to fiery declarations, at times within a single track.
And while the songs get loud, they rarely get bombastic. For the most part, it's simple vocal melodies and harmonies accompanied by acoustic guitar. Other instruments like violins enter when needed but mostly stay out of the way, letting Williams and White lead.
The sparse instrumentation provides a flowing structure for Williams and White's vocal blend to follow, but that structure can become too rigid and predictable on a few of the somber tracks. But the abundance of cathartic moments provide an escape from that rigidity. And the hard-rocking, bluesy "Barton Hollow" shows the darker direction The Civil Wars could easily take if they wished. "I'm a dead man walking," they both sing in front of an overdriven electric guitar and a pulsing beat, then finish with "Can't no preacher man save my soul" as the dangerous atmosphere fades.
Immediately afterwards, listeners are invited to calm down with a haunting, instrumental track that conjures images of wandering down a dirt road at dusk, near a graveyard in Barton Hollow. That scene that could inhabit most of the album—a record full intertwined vocals.
Barton Hollow may be a fictional location, but The Civil Wars' music gives it a voice and identity—one of mystery, mystique and beauty. War has never been so pleasant.
Others Tagged With