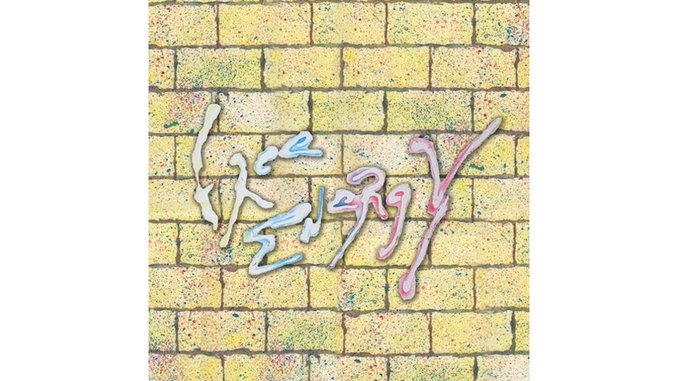 "Don't wanna talk now," sings Free Energy frontman Paul Sprangers on "Time Goes On," engulfed in bar-rock guitar crunch, echoed by solar-eclipse harmonies. "Ain't nothin' new to you." Sounds about right. This good-time Philly quintet made a splash with 2010's Stuck on Nothing, their hooky, hammy, James Murphy-produced debut; but on Love Sign, "new" is the absolute furthest thing from their minds—these tunes are slicker, shinier, but also kinda stale.
Love Sign keeps the template mostly intact: creamy power-chords, melted psych-rock fuzz-guitar solos, sticky synths, cheesy choruses oozing with vague testosterone. But all of this worked much better the first time around—Murphy's magic touch kept the songs weirder and glammier, with unexpected production flourishes and a wide-eyed dynamic flair; with producer John Angello in tow, they've rounded off their more artful edges and maximized the fist-pumping volume, landing somewhere between The Hold Steady and The Jonas Brothers.
It's still easy getting sucked into the swirl: "Street Survivor" boasts a tough, funky bass groove; "Electric Fever" is perked up by some stinging wah-wah and well-placed chorus cowbell; the album's centerpiece is the riff-tastic "Backscratcher," which peaks with an orgasmic, harmonized, finger-tapped guitar solo that has quadruple the energy of every other song combined.
Free Energy can put a damn pop hook together—problem is the execution: Sprangers' emo yelp feels awkward framed in such high gloss, and the glitzy gibberish ("I'm comin' out / I'm feelin' like I'm fallin' down;" "Dreamin' forever, baby, under neon lights / Breathin' is easy, baby, once you get it right") isn't doing him any favors. When Sprangers leads a swooning pom-pom chant of "I think we've got T-R-U-E-L-O-V-E," it's either the album's embarrassing face-palm low-point, or its campiest treasure.
Others Tagged With