Heliotropes: A Constant Sea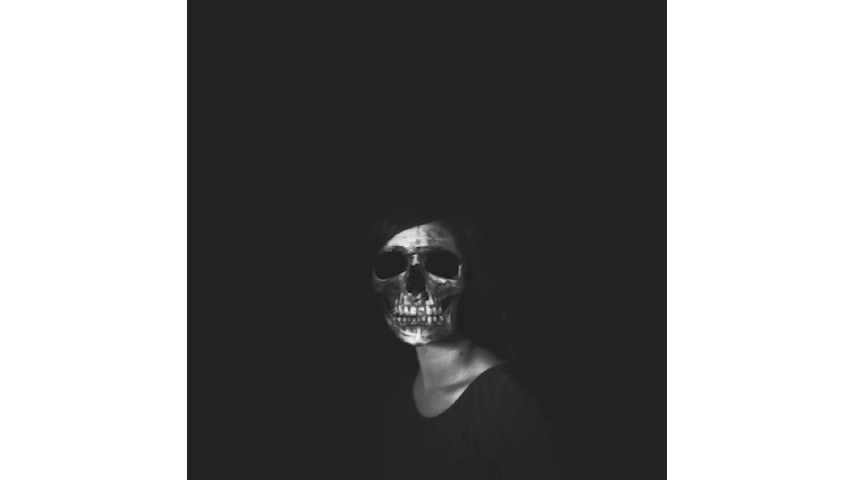 When Roky Erickson sang "I Walked With A Zombie" on his 1981 album with the Aliens, The Evil One, the drawling croak of the Texas psych-rock hero gave the impression of a man in recovery. He'd had his B-movie horror moment but gotten out alive. When Heliotropes covered the same song in the fall of 2012, Jessica Numsuwankijkul's dazed, disaffected singing made it seem like not only had she not escaped the walking dead—she'd become one of them.
Numsuwankijkul fronts the Brooklyn-based psychedelic rock quartet, and on A Constant Sea, Heliotropes' debut album, she shows that she can slink around a melody like PJ Harvey, yowl like Courtney Love in her best of times and pose as a softer-sided folk singer. But she most often plays the stoned skeptic, delivering her lines with a muted caution that best serves her songs. The restraint allows her to act as a calm center in a storm of sludgy psych rock, pummeled out by bandmates Cici Harrison (drums), Nya Abudu (bass) and Amber Myers (vocals/percussion), the latter of whom founded the band with Numsuwankijkul in 2009.
"Early In The Morning" slaps down thick, buzzing guitar and bass parts that coat the song's floor, and the drums lighten the air with a chaotic flurry of cymbals. "Psalms" invites the guitar up to noodle around on a solo while the drums pound out a chalky rhythm that soaks up some of the surrounding mud. The wet-and-dry balance is best struck on album climax "Quatto." The song was originally titled "Joy Unfolds" but renamed after the slimy man-baby mutant Kuato that grows out of the stomach of a character in Total Recall. The connection to the beast might be found in the sinister build of the song, as the steady thump of bass and warm oos coax you closer just in time for the guitars to return and bludgeon you on the head. Or maybe it comes from a more literal interpretation of Numsuwankijkul's wailed line: "One of these days, I'm gonna jump right out of my skin/And one of these days, I'm gonna jump right back in." Yup, sounds like Kuato.
The band spends most of its 12 tracks submerged in a churning vat of early heavy metal and 1960s blues rock, but there are take-a-breath ballads that reveal delicate, two-part vocal harmonies. Introspective and stripped down, "Awake" and "Everyone Else" serve as much-needed comedowns from the onslaught of the hammer of Thor rhythms and guitar fuzz. That fuzz and the vocal harmonies relate Heliotropes to the girl-group grunge of Vivian Girls or Frankie Rose And The Outs, as does closer "Christine," which unabashedly indulges in sweetly swaying 1960s pop. But Heliotropes splits from that sound largely because of a tempo that trudges to a droning bass line more than it races to the finish with a syncopated drum beat. This band is never in any hurry, content with wading in the mire and in no rush to come ashore.
Others Tagged With