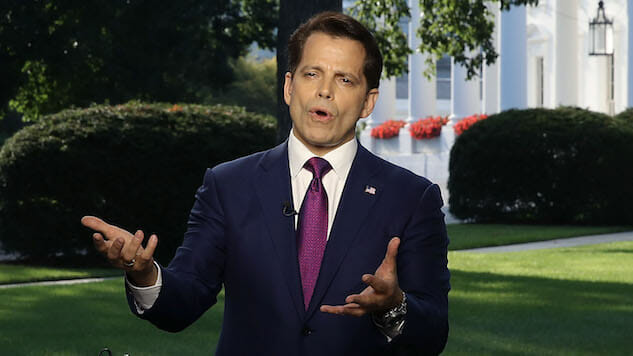 Well, that didn't last long.
10 days into his profanity-fueled reign as White House communications director, Anthony Scaramucci's tenure has ended at the behest of Trump's new chief of staff, John F. Kelly, The NYT reports.
The man leaves behind a legacy that mostly revolves around his insistence that he doesn't suckle his own appendages, and that he can do a shitload of poor-form pushups.
Never challenge an Italian from Long Island to a push-up contest @GaryKaminsky@WallStreetWeek#victorypic.twitter.com/2DBpUc9Ygj

— Anthony Scaramucci (@Scaramucci) June 30, 2016
While it's unclear whether he'll transition to another job in the White House or not, it is clear that Scaramucci will be dearly missed by everybody. Well, except his soon-to-be ex-wife. That one's not so clear.
Look out ladies, the Mooch is loose!