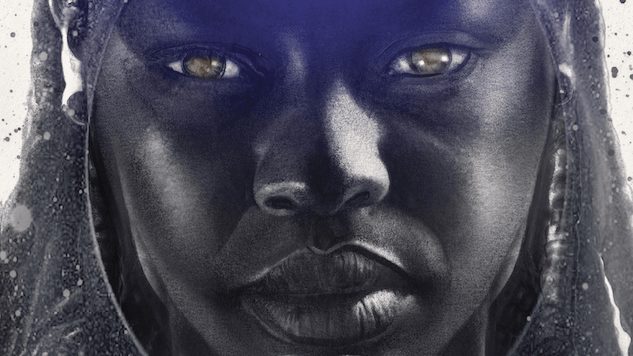 Our picks for the best books of February include everything from Marlon James' African fantasy epic to Toni Morrison's new essay collection. Exploring everything from interstellar politics to schizophrenia to wrongful incarceration, these 10 books (listed in order of release date) deliver stunning reads you won't want to miss.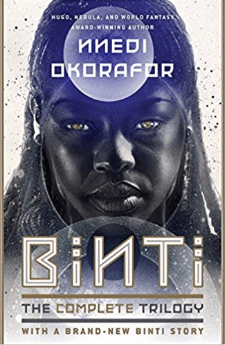 Binti: The Complete Trilogy by Nnedi Okorafor
Release Date: February 5th from DAW
Why You'll Love It: Nnedi Okorafor's Binti trilogy follows a captivating heroine's journey through space, and the omnibus (complete with a brand-new story) is the perfect way to read this sci-fi epic.
Description: In her Hugo- and Nebula-winning novella, Nnedi Okorafor introduced us to Binti, a young Himba girl with the chance of a lifetime: to attend the prestigious Oomza University. Despite her family's concerns, Binti's talent for mathematics and her aptitude with astrolabes make her a prime candidate to undertake this interstellar journey.
But everything changes when the jellyfish-like Medusae attack Binti's spaceship, leaving her the only survivor. Now, Binti must fend for herself, alone on a ship full of the beings who murdered her crew, with five days until she reaches her destination.
There is more to the history of the Medusae—and their war with the Khoush—than first meets the eye. If Binti is to survive this voyage and save the inhabitants of the unsuspecting planet that houses Oomza Uni, it will take all of her knowledge and talents to broker the peace.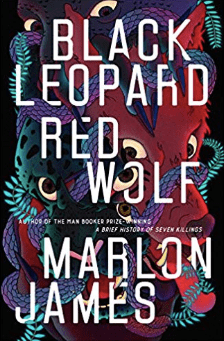 Black Leopard, Red Wolf by Marlon James
Release Date: February 5th from Riverhead Books
Why You'll Love It: The first book in Marlon James' Dark Star trilogy kicks off an African fantasy saga that will keep you riveted from cover to cover.
Description: Tracker is known far and wide for his skills as a hunter: "He has a nose," people say. Engaged to track down a mysterious boy who disappeared three years earlier, Tracker breaks his own rule of always working alone when he finds himself part of a group that comes together to search for the boy. The band is a hodgepodge, full of unusual characters with secrets of their own, including a shape-shifting man-animal known as Leopard.
As Tracker follows the boy's scent—from one ancient city to another; into dense forests and across deep rivers—he and the band are set upon by creatures intent on destroying them. As he struggles to survive, Tracker starts to wonder: Who, really, is this boy? Why has he been missing for so long? Why do so many people want to keep Tracker from finding him? And perhaps the most important questions of all: Who is telling the truth, and who is lying?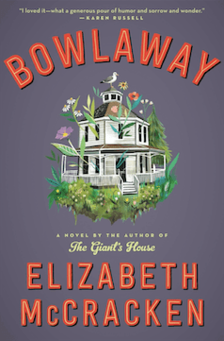 Bowlaway by Elizabeth McCracken
Release Date: February 5th from Ecco
Why You'll Love It: In her first novel in 18 years, Elizabeth McCracken delivers an epic chronicling the wins and losses that make up the average life. —Bridey Heing
(Read Paste's full book review here.)
Description: From the day she is discovered unconscious in a New England cemetery at the turn of the twentieth century—nothing but a bowling ball, a candlepin, and 15 pounds of gold on her person—Bertha Truitt is an enigma to everyone in Salford, Massachusetts. She has no past to speak of, or at least none she is willing to reveal, and her mysterious origin scandalizes and intrigues the townspeople, as does her choice to marry and start a family with Leviticus Sprague, the doctor who revived her. But Bertha is plucky, tenacious and entrepreneurial, and the bowling alley she opens quickly becomes Salford's most defining landmark—with Bertha its most notable resident.
When Bertha dies in a freak accident, her past resurfaces in the form of a heretofore-unheard-of son, who arrives in Salford claiming he is heir apparent to Truitt Alleys. Soon it becomes clear that, even in her death, Bertha's defining spirit and the implications of her obfuscations live on, infecting and affecting future generations through inheritance battles, murky paternities and hidden wills.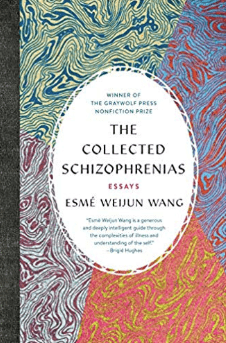 The Collected Schizophrenias by Esmé Weijun Wang
Release Date: February 5th from Graywolf Press
Why You'll Love It: Esmé Weijun Wang's compelling essays highlight the humanity behind a schizophrenia diagnosis, delivering a necessary read tackling mental illness.
(Read Paste's essay on the book here.)
Description: Schizophrenia is not a single unifying diagnosis, and Esmé Weijun Wang writes not just to her fellow members of the "collected schizophrenias" but to those who wish to understand it as well. Opening with the journey toward her diagnosis of schizoaffective disorder, Wang discusses the medical community's own disagreement about labels and procedures for diagnosing those with mental illness, and then follows an arc that examines the manifestations of schizophrenia in her life. In essays that range from using fashion to present as high-functioning to the depths of a rare form of psychosis, and from the failures of the higher education system and the dangers of institutionalization to the complexity of compounding factors such as PTSD and Lyme disease, Wang's analytical eye, honed as a former lab researcher at Stanford, allows her to balance research with personal narrative. An essay collection of undeniable power, The Collected Schizophrenias dispels misconceptions and provides insight into a condition long misunderstood.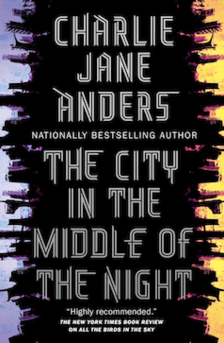 The City in the Middle of the Night by Charlie Jane Anders
Release Date: February 12th from Tor Books
Why You'll Love It: Set in the distant future on a colonized planet, Charlie Jane Anders' gripping sci-fi novel is as much about toxic relationships, blinding love and otherness as it is about the danger facing the planet's inhabitants. —Josh Jackson
(Read Paste's full book review here.)
Description: January is a dying planet—divided between a permanently frozen darkness on one side and blazing endless sunshine on the other. Humanity clings to life, spread across two archaic cities built in the sliver of habitable dusk. But life inside the cities is just as dangerous as the uninhabitable wastelands outside.
Sophie, a student and reluctant revolutionary, is supposed to be dead, after being exiled into the night. Saved only by forming an unusual bond with the enigmatic beasts who roam the ice, Sophie vows to stay hidden from the world, hoping she can heal. But fate has other plans—and Sophie's ensuing odyssey and the ragtag family she finds will change the entire world.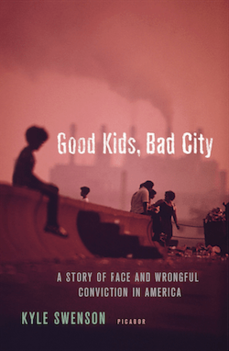 Good Kids, Bad City by Kyle Swenson
Release Date: February 12th from Picador
Why You'll Love It: Kyle Swenson's book investigates the true story of "longest wrongful imprisonment in the United States to end in exoneration," delivering a powerful read about our broken justice system.
(Read Paste's essay on the book here.)
Description: In the early 1970s, three African-American men—Wiley Bridgeman, Kwame Ajamu and Rickey Jackson—were accused and convicted of the brutal robbery and murder of a man outside of a convenience store in Cleveland, Ohio. The prosecution's case, which resulted in a combined 106 years in prison for the three men, rested on the more-than-questionable testimony of a pre-teen, Ed Vernon.
The actual murderer was never found. Almost four decades later, Vernon recanted his testimony, and Wiley, Kwame and Rickey were released. But while their exoneration may have ended one of American history's most disgraceful miscarriages of justice, the corruption and decay of the city responsible for their imprisonment remain on trial.
Interweaving the dramatic details of the case with Cleveland's history—one that, to this day, is fraught with systemic discrimination and racial tension—Swenson reveals how this outrage occurred and why.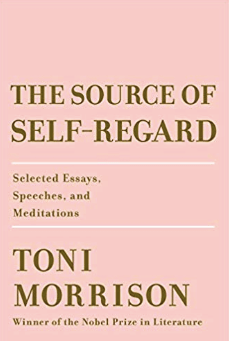 The Source of Self-Regard: Selected Essays, Speeches, and Meditations by Toni Morrison
Release Date: February 12th from Knopf
Why You'll Love It: It's Toni Morrison's new collection of nonfiction pieces; what else do you need to know?
Description: Brimming with the literary prowess and moral compass that are Toni Morrison's inimitable hallmark, The Source of Self-Regard is divided into three parts: the first is introduced by a powerful prayer for the dead of 9/11; the second by a searching meditation on Martin Luther King Jr.; and the last by a heart-wrenching eulogy for James Baldwin. In the writings and speeches included here, Morrison takes on contested social issues: the foreigner, female empowerment, the press, money, "black matter(s)" and human rights. She looks at enduring matters of culture: the role of the artist in society, the literary imagination, the Afro-American presence in American literature and, in her Nobel lecture, the power of language itself. In all, The Source of Self-Regard is a luminous and essential addition to Toni Morrison's oeuvre.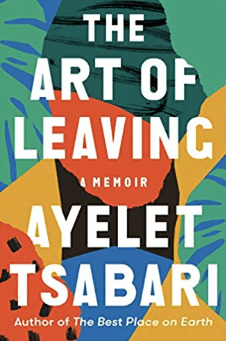 The Art of Leaving: A Memoir by Ayelet Tsabari
Release Date: February 19th from Random House
Why You'll Love It: Ayelet Tsabari's emotional memoir-in-essays examines grief and the meaning of "home" while chronicling her travels across the globe.
(Read Paste's interview with Tsabari here.)
Description: This searching collection opens with the death of Ayelet Tsabari's father when she was just nine years old. His passing left her feeling rootless, devastated and driven to question her complex identity as an Israeli of Yemeni descent in a country that suppressed and devalued her ancestors' traditions.
In The Art of Leaving, Tsabari tells her story, from her early love of writing and words, to her rebellion during her mandatory service in the Israeli army. She travels from Israel to New York, Canada, Thailand and India, falling in and out of love with countries, men and women, drugs and alcohol, running away from responsibilities and refusing to settle in one place. She recounts her first marriage, her struggle to define herself as a writer in a new language, her decision to become a mother and, finally, her rediscovery and embrace of her family history—a history marked by generations of headstrong women who struggled to choose between their hearts and their homes. Eventually, she realizes that she must reconcile the memories of her father and the sadness of her past if she is ever going to come to terms with herself.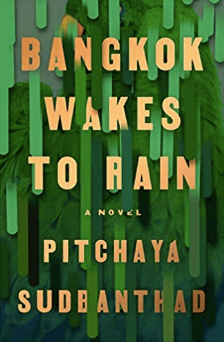 Bangkok Wakes to Rain by Pitchaya Sudbanthad
Release Date: February 19th from Riverhead Books
Why You'll Love It: Pitchaya Sudbanthad's lyrical novel is comprised of interwoven stories across generations—all linked to one house in Bangkok. The result is an enthralling debut from an exciting new voice in fiction.
Description: A missionary doctor pines for his native New England even as he succumbs to the vibrant chaos of nineteenth-century Siam. A post-World War II society woman marries, mothers and holds court, little suspecting her solitary fate. A jazz pianist in the age of rock, haunted by his own ghosts, is summoned to appease the house's resident spirits. In the present, a young woman tries to outpace the long shadow of her political past. And in a New Krungthep yet to come, savvy teenagers row tourists past landmarks of the drowned old city they themselves do not remember. Time collapses as these lives collide and converge, linked by the forces voraciously making and remaking the amphibious, ever-morphing capital itself.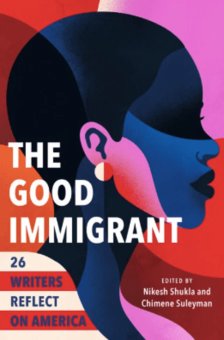 The Good Immigrant: 26 Writers Reflect on America edited by Nikesh Shukla and Chimene Suleyman
Release Date: February 19th from Little, Brown and Company
Why You'll Love It: This "collection of essays by first- and second-generation immigrants" is as engaging as it is necessary, especially in today's political climate.
exploring what it's like to be othered in an increasingly divided America. By turns heartbreaking and hilarious, troubling and uplifting, the essays in The Good Immigrant come together to create a provocative, conversation-sparking, multivocal portrait of America now.
Description: From Trump's proposed border wall and travel ban to the marching of White Supremacists in Charlottesville, America is consumed by tensions over immigration and the question of which bodies are welcome. In this much-anticipated follow-up to the bestselling UK edition, editors Nikesh Shukla and Chimene Suleyman hand the microphone to an incredible range of writers whose humanity and right to be here is under attack.
Chigozie Obioma unpacks an Igbo proverb that helped him navigate his journey to America from Nigeria. Jenny Zhang analyzes cultural appropriation in '90s fashion, recalling her own pain and confusion as a teenager trying to fit in. Fatimah Asghar describes the flood of memory and emotion triggered by an encounter with an Uber driver from Kashmir. Alexander Chee writes of a visit to Korea that changed his relationship to his heritage. These writers, and the many others in this singular collection, share powerful personal stories of living between cultures and languages while struggling to figure out who they are and where they belong.

Four of the books above were also included in our list of the most anticipated essay collections of 2019, which you can read here.