Daily Dose: Cheekface, "Dry Heat/Nice Town"
A sunny and sarcastic rock tune for the modern age.
Image: Miriam Brummel
Music
Features
Cheekface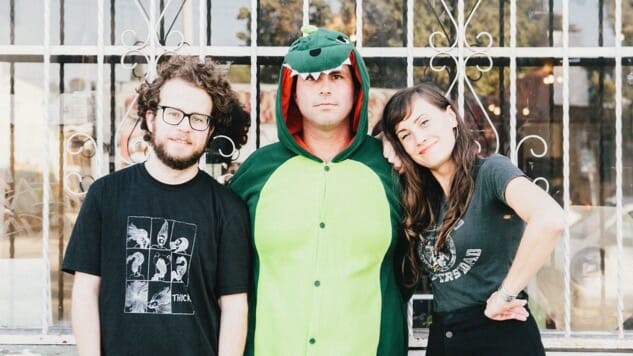 Daily Dose is your daily source for the song you absolutely, positively need to hear every day. Curated by the Paste Music Team.
Cheekface are an L.A. rock trio— Greg Katz, Amanda Tannen, and Mark Edwards— who confront the absurdity of modern life one sardonic smirk at a time. Inspired by "great American talk-singers, like Jonathan Richman, Stephen Malkmus and Lou Reed," singer Katz deadpans his way through the band's new track "Dry Heat/Nice Town," which playfully mocks the liberal culture of progressive cities like Los Angeles.
"Mandy and I wrote this one after we went to the Women's March," says Katz. "I think the only way a more utopian society can happen is through mass protest movements. The central question of the song is, what would happen in L.A. if a public demonstration resulted in socialist utopia? And the answer is, there would be free green juice at 7-11."
Hear "Dry Heat/Nice Town" below.