Peter Dinklage Breaks Emmys Record for Most Best Supporting Actor Nominations
Photo by Emma McIntyre/Getty
TV
News
Peter Dinklage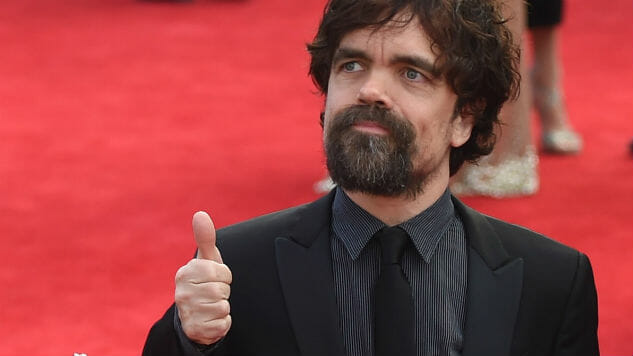 Today's Emmy nominations announcement revealed a record-breaking achievement for Game of Thrones star Peter Dinklage, as his seventh Supporting Actor in a Drama Series nomination makes him the most-nominated actor ever in the category. Dinklage surpassed The Waltons' Will Geer, LA Law's Jimmy Smits, St. Elsewhere's Ed Begley Jr. and Hill St. Blues' Bruce Weitz, all of whom co-held his previous record of six nominations.
If Dinklage wins the Emmy for playing Tyrion Lannister, as he did in 2011 and 2015, he will tie Breaking Bad's Aaron Paul for the most wins in the category. Dinklage has been nominated for his performance as Tyrion every year Game of Thrones has been on the air, and his supporting actor nod contributed to the soon-to-wrap series' 22 Emmy nominations. It is the most-nominated show at the awards this year.
Other Game of Thrones cast members up for Emmys include Nikolaj Coster-Waldau as Jaime Lannister and Lena Headey as Cersei Lannister. Looks like it's a promising year for House Lannister—but will the Emmys pay these actors their debts?