In an age where culture is all-consuming and there's an abundance of material out there, the short story is the perfect literary form. Not only do short stories provide some of the most dazzling, insightful and memorable moments in literature, they're also, well, short. Requiring little time investment on your part, they allow you to explore genres and authors in just one sitting.
Want to delve in? Here are five* short stories you can read for free online.

1. "A Good Man Is Hard To Find" by Flannery O'Connor, 1953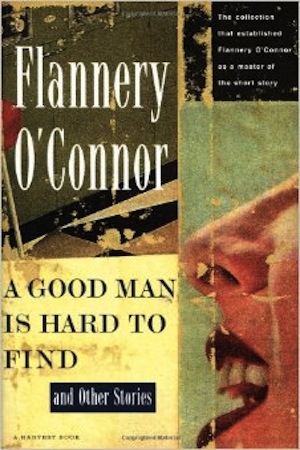 If there's a contemporary queen of the short story genre, most would agree it's Flannery O'Connor. Her writing is as fascinating and unforgettable as her own personal life (Google her obsession with peacocks sometime), making her an essential name on any list of short stories. This first tale in her classic collection of Gothic and grotesque stories provides one of the most debated final scenes in American literature. When a grandmother and her family run into an escaped prisoner after their car breaks down, O'Connor's examination of morality is as thought-provoking as it is bone-chilling.

2. "Black Box" by Jennifer Egan, 2012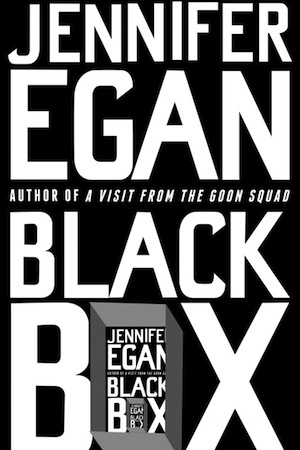 No author consistently pushes more boundaries and remains as delightfully undefinable a writer as Jennifer Egan. Whether she's creepily predicting the future of technology or experimenting by writing an incredible chapter of her novel in PowerPoint form, she's full of surprises and innovations. With "Black Box," Egan made headlines yet again, publishing her science fiction story through a series of tweets on The New Yorker's Twitter account. The effect is a dazzling, fragmented story from the point of view of a spy.

3. "Free Fruit for Young Widows" by Nathan Englander, 2010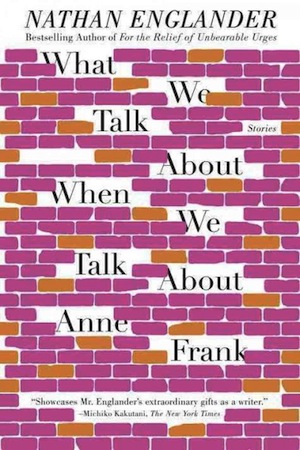 Englander's latest short story collection, What We Talk About When We Talk About Anne Frank, was a finalist for the Pulitzer Prize, and with stories like this, it's clear why. "Free Fruit for Young Widows" weaves together a father-son relationship, the history and horrors of World War II and the ultimate power of forgiveness. Every day at their produce stand in Jerusalem, Etgar's father gives free fruit to war widows as well as to a man named Professor Tendler. The only thing Etgar knows about Tendler is that he killed four Egyptians during the 1956 Sinai campaign, and he almost killed Etgar's father himself. Why, then, does the father keep helping this man? While you'll yearn to reach the end of the story out of curiosity, you'll also find yourself ruminating on the nature of good and evil long after you finish.

4. "A White Heron" by Sarah Orne Jewett, 1886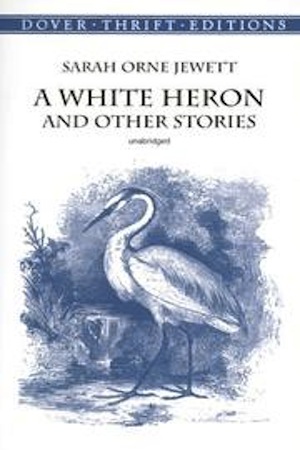 Jewett was known for her "local color" writing, vividly portraying life and nature in Maine's small coastal towns. The scope of her writing, however, brings to light ideas that reach far beyond her classification as a regionalist, including her often anthologized story "A White Heron." It follows young city girl Sylvia as she goes to live with her grandmother in the country and encounters a hunter on the trail of a rare bird—one that Sylvia herself has seen. Does she tell the hunter where to find the bird, or does she side with nature and the new-found paradise she's found solace in? It sounds like a simple plot, but with gorgeous landscape descriptions, razor-sharp gender themes and a last paragraph that will break your heart, it's proven itself to be anything but simple for more than a century.

5. "The Semplica-Girl Diaries" by George Saunders, 2012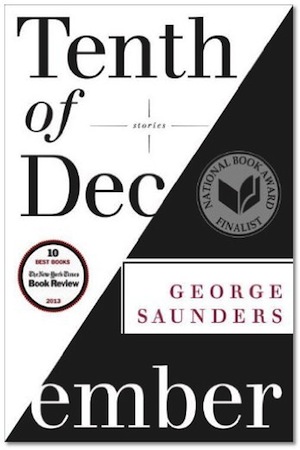 Anyone unfamiliar with the often satirical and always original short fiction of George Saunders might as well dive right in with "The Semplica-Girl Diaries" (which was included in his acclaimed collection Tenth of December). An account of a middle-class father trying to please his daughter, the title refers to women who have been trafficked from third-world countries and are used as human lawn ornaments. It's just as compulsively readable as it is disturbing, a biting commentary on materialism as well as the redemptive innocence of people like the man's youngest daughter. It's challenging to determine what's more mind-boggling: the fact that the genius Saunders conceived of such subject matter, or the fact that it doesn't appear too far off from our own reality once you've finished reading it.

*Please note, this list by no means claims to be an "all-time greatest" one (although these titles would certainly be in contention if it were). These are simply memorable tales that illustrate the beauty of short stories.
John Riti is a Paste intern and a recent graduate of Truman State University. You can follow him on Twitter if you're into that sort of thing.