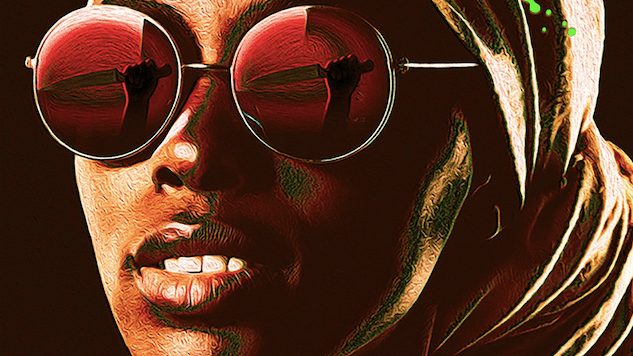 During the holidays, it's easy to miss new audiobook releases. But the final months of 2018 have delivered some captivating audiobooks, and these 15 titles (listed in alphabetical order) from November and December are worth a listen. These are the perfect audiobooks to keep you company as you travel or just plain chill throughout the holidays and into the new year.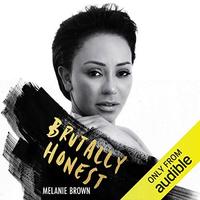 1. Brutally Honest: Mel B's Tell-All Memoir by Melanie Brown
Narrators: Melanie Brown, Phoenix Chi Gulzar Brown, Andrea Brown, Zaraah Abrahams, Bruce Lester Johnson
Run time: 11 hours and 9 minutes
Release date: November 27, 2018
With the Beastie Boys having just dropped their own blockbuster history of life at the front of the '80s and '90s pop charts, the time is right for another '90s giant to take over the shelves. Enter Brutally Honest, the new audiobook memoir from the Spice Girls' Mel B. Melanie Brown handpicked Zaraah Abrahams to narrate, as the author struggles with dyslexia (which she describes in the behind-the-scenes clip below). With assists from Brown's daughter and mother reading the essays they each contributed to Brown's narrative, this audiobook sounds like a winter winner.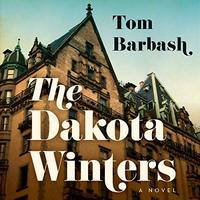 2. The Dakota Winters by Tom Barbash
Narrator: Jim Meskimen
Run time: 8 hours and 38 minutes
Release date: December 4, 2018
Audible | Libro.fm | Overdrive
John Lennon, New York's gritty 1979 streets, the Bermuda Triangle, a family saga at a crossroads—these are the ingredients of 2018's late-hitting literary blockbuster. With Jim Meskimen's open, strolling narration, the audiobook is the perfect way to consume this striking novel.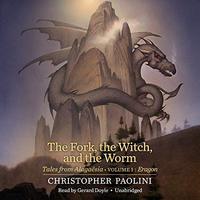 3. The Fork, the Witch, and the Worm: Tales from Alagaësia (Inheritance Cycle, Book 5) by Christopher Paolini
Narrator: Gerard Doyle
Run time: 4 hours and 54 minutes
Release date: December 31, 2018
Audible | Libro.fm | Overdrive
If you've stuck with Christopher Paolini since Eragon was first published, you'll love his collection of three stories set in that world's land of Alagaësia. This includes, as the book summary announces, "an excerpt from the memoir of the unforgettable witch and fortune-teller Angela the herbalist…penned by Angela Paolini, the inspiration for the character, herself!"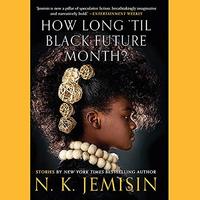 4. How Long 'Til Black Future Month? by N.K. Jemisin
Narrators: Shayna Small, Gail Nelson-Holgate, Robin Ray Eller, Ron Butler
Run time: 14 hours and 10 minutes
Release date: November 27, 2018
Audible | Libro.fm | Overdrive
Short story collections are always fun on audio; you can hop in and out for great stories narrated by a variety of readers. But a short story collection from N.K. Jemisin, the Hugo Award-winning author of The Broken Earth trilogy? Now that's a must-listen!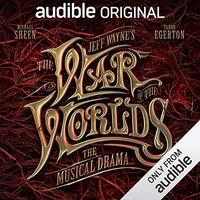 5. Jeff Wayne's The War of the Worlds: The Musical Drama by H.G. Wells and Jeff Wayne
Narrators: Michael Sheen, Taron Egerton, Theo James, Adrian Edmondson, Anna-Marie Wayne
Run time: 5 hours and 4 minutes
Release date: November 29, 2018
Just look at Michael Sheen's face in the behind-the-scenes teaser video below! Just listen to that dramatic symphonic orchestration! It's so extra, and we are here for it. This War of the Worlds is bigger and more atmospheric than the original radio prank could have dreamed of being, and it delivers hours of glorious entertainment.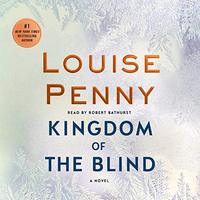 6. Kingdom of the Blind (Chief Inspector Gamache/Three Pines, Book 14) by Louise Penny
Narrator: Robert Bathurst
Run time: 12 hours and 20 minutes
Release date: November 27, 2018
Audible | Libro.fm | Overdrive
Dropping into the middle of an established mystery series can seem daunting, but I did it with one of Elizabeth George's Inspector Lynley books earlier this year and found the whole experience fascinating. To that end, the combination of Louise Penny's writing and the warmth of Robert Bathurst's narration in the clip below make the newest Chief Inspector Gamache mystery worthy of a listen for new and old fans alike.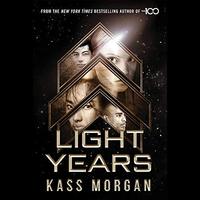 7. Light Years by Kass Morgan
Narrators: Maxwell Hamilton, Christine Lakin, Zach Villa, Karissa Vacker
Run time: 8 hours and 10 minutes
Release date: December 18, 2018
Audible | Libro.fm | Overdrive
Kass Morgan, author of The 100 series currently in adaptation on the CW, proved years ago that she's got a lock on what will love. And with her new YA space thriller, she's still at the top of her game. Boasting another all-star cast, this audiobook delivers a gripping listen.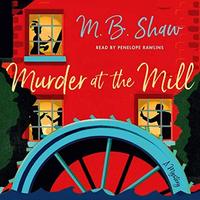 8. Murder at the Mill, A Mystery (Iris Grey Mysteries, Book 1) M. B. Shaw by
Narrator: Penelope Rawlins
Run time: 13 hours and 26 minutes
Release date: December 4, 2018
Audible | Libro.fm | Overdrive
Something about winter begs for a cozy mystery, and there's no better choice than one about a Christmas party murder in a quaint Hampshire cottage performed by a narrator with a quaint Hampshire accent. Maybe not all Americans adore this combo, but we absolutely love it.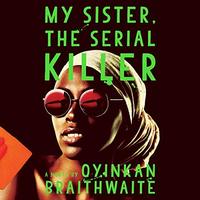 9. My Sister, the Serial Killer by Oyinkan Braithwaite
Narrator: Adepero Oduye
Run time: 4 hours and 15 minutes
Release date: November 20, 2018
Audible | Libro.fm | Overdrive
This Nigerian family drama centers on two sisters: one with a penchant for killing her boyfriends, and another with a talent for deep cleaning. As the brief clip belwo reveals, Adepero Oduye imbues that premise with all the wry familial irritation you could want, and her warm Nigerian accent is sure to be a draw for non-Nigerian listeners.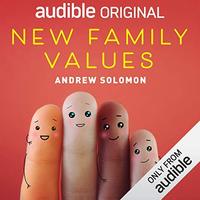 10. New Family Values by Andrew Solomon
Narrators: Andrew Solomon, various
Run time: 6 hours and 15 minutes
Release date: December 6, 2018
The premise of this book as an audio project—"award-winning psychologist and writer Andrew Solomon [redefines] what it means to be an ideal family in America today" by drawing on dozens of intimate audio interviews with families from all across the country—is especially captivating. New Family Values is perfect for listeners wanting to learn and be entertained at the same time.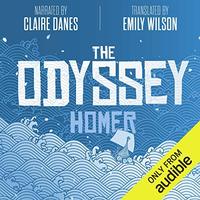 11. The Odyssey by Homer, translated by Emily Wilson
Narrator: Claire Danes
Run time: 13 hours and 32 minutes
Release date: November 20, 2018
Claire Danes' reading of The Odyssey bolsters the vault of celebrity-read classics that Audible has been building for years, giving Audible members one more choice beyond the evergreen Simon Vance for whenever they want to dive into the depths of the Western canon. Beyond that, well, it's Homer. It's Claire Danes. What more could you ask for from one of the best books of 2018?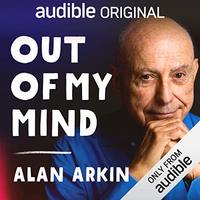 12. Out of My Mind by Alan Arkin
Narrator: Alan Arkin
Run time: 2 hours and 17 minutes
Release date: December 6, 2018
This memoir from actor Alan Arkin is both brief and narrated by the man himself. A win-win, as you wind down during the holidays!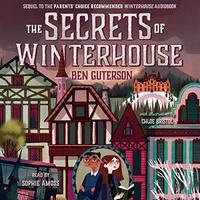 13. The Secrets of Winterhouse (Winterhouse Series Book 2) by Ben Guterson
Narrator: Sophie Arnoss
Run time: 9 hours and 20 minutes
Release date: December 31, 2018
Audible | Libro.fm | Overdrive
This ghostly Middle Grade mystery series is only just hitting our radar. But from the puzzle-filled premise to the warm, gravelly narration from Sophie Arnoss in the first volume, it absolutely screams winter break listening. Fans of The Westing Game, Greenglass House and The Mysterious Benedict Society will love this one.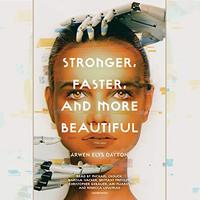 14. Stronger, Faster, and More Beautiful by Arwen Elys Dayton
Narrators: Michael Crouch, Karissa Vacker, Brittany Pressley, Christopher Gebauer, Ari Fliakos, Rebecca Lowman
Run time: 10 hours and 1 minute
Release date: December 4, 2018
Audible | Libro.fm | Overdrive
This boasts a plethora of grade-A narratorial talent for one book, before one even considers the fact that Hank Green blurbed this Black Mirror/Westworld dystopian debut as "a deep and suddenly necessary exploration of the beautiful and terrible futures we face." You'll want to listen to this one as soon as you can.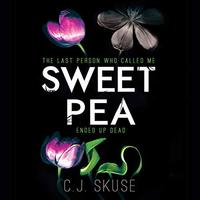 15. Sweet Pea by C.J. Skuse
Narrator: Georgia Maguire
Run time: 12 hours and 22 minutes
Release date: November 27, 2018
This is the second "sweet local girl is secretly a serial killer" book on this list, which is a bit unsettling. But Georgia Maguire's light, sweet performance in the preview clip below makes this cozy British killer-thriller one you can't miss.
---
Alexis Gunderson is a TV critic and audiobibliophile whose writing has appeared on Forever Young Adult, Screener and Birth.Movies.Death. She'll go 10 rounds fighting for teens and intelligently executed genre fare to be taken seriously by pop culture. She can be found @AlexisKG.