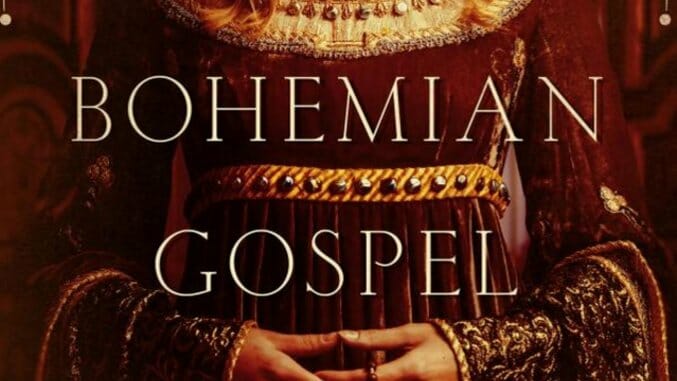 Dana Chamblee Carpenter's Bohemian Gospel is peppered with characters familiar to any fan of historical fiction. A mad king, a handsome prince, an orphan with bewildering powers, a Father at an isolated abbey—the cast sounds predictable. But despite the medieval tropes, Carpenter weaves an engrossing tale that bridges the supernatural world and the court politics of Bohemia, enchanting the reader for 400 pages.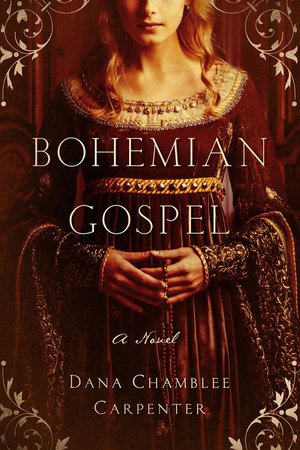 Mouse, the novel's protagonist, knows nothing about her past aside from a brief memory at birth. She was raised at an abbey by Mother Kazi and Father Lucas, who did their best to protect her as her unique "gifts" developed. Mouse can control animals, view souls and remember anything she sees or hears, making her a quick learner. But her gifts leave her vulnerable, and she's consistently tormented by spirits who want to learn her "games."
When young King Ottakar is wounded near the abbey, Mouse saves his life and wins his heart. He whisks her away to Prague, making her his ward and beginning a flirtatious relationship that perfectly captures the tension of early love. But Ottakar's father threatens their growing happiness when he returns to the city, and Mouse has to reckon with the evil stalking her.
Carpenter immediately drops the reader into the action—a move that sets the novel's fast pace but requires a significant amount of backtracking in the early chapters. Mouse's gifts are gradually explored one at a time, breaking up the drama and creating a disjointed narrative that's tricky to follow. Once the backstory is established, however, Carpenter maintains a breakneck speed.
One of the most fascinating aspects of the book is how Mouse's powers manifest in different settings. They can be blatantly observed, such as when Mouse commands animals or learns a new language in an absurdly short period of time. But when she's at court, her gifts allow her to read people and subtly influence their behavior, providing an almost magical look at the skills required to navigate a world of alliances and etiquette.
Carpenter maintains a careful balancing act between the supernatural elements (which are truly terrifying) and the intricate world of court politics. Yet it feels as though the story could have been split into two different books: the adventures of a young girl with unusual powers who fights evil and the tale of a more mature girl thrown into a harrowingly complex political feud. Doing so would have reduced the heavy-handedness of the opening chapters, giving enough space for both narratives to naturally progress.
The harried nature of the opening chapters aside, Bohemian Gospel hits all the right notes to be a fun, engaging read. By turns frightening and passionate, this is a novel worth devouring on a cold afternoon.