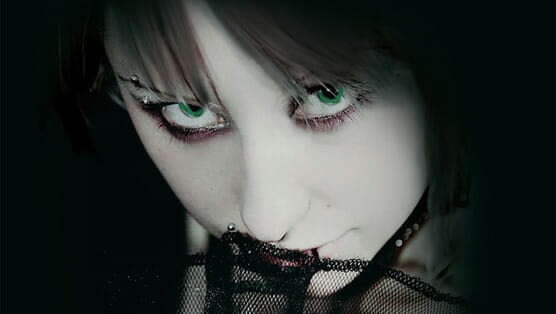 The city was large enough to be cosmopolitan, small enough to be homely. A roaring river, the Corrib, divided it in two and a network of sleepy canals, secret lanes and walkways into islands. Charming tumbledown streets… were lined with archaic storefronts unchanged since the forties and fifties. Scruffy cargo ships and brightly coloured fishing boats anchored in the bustling harbor, and on the edge of the Atlantic lay Galway's greatest glory: the majestic spaces of South Park, a huge green common, opening onto the Bay and the western sky.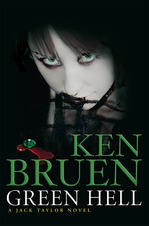 As lovingly and pastorally recalled by Waterboys songwriter Mike Scott in his 2012 memoir, Adventures of a Waterboy, Galway, Ireland seems an unlikely a setting for crime fiction seediness. Scott himself acknowledges that the Galway that inspired his band's most lilting music in the late '80s changed substantially in the subsequent decade with the Celtic Tiger economic boom. Pile on the dramatic re-impoverishment that the Tiger left in its wake—the child sexual abuse scandals that disgraced the once-venerated Catholic Church, and the banking crisis of 2008—and it becomes a bit easier to imagine how a "Celtic Dashiell Hammett" named Ken Bruen might emerge from Galway with an abundance stories about his oft-romanticized hometown's sordid side.
In Bruen's finest creation, 2001's The Guards, a Galwegian discharged cop and reluctant freelance gumshoe Jack Taylor is a metastasizing train wreck. Taylor has a haunting past, a jones for drink and violence, a hard-bitten moral code and an arty predilection for peppering his narrative with scattershot quotes from poets, songwriters and classic and contemporary crime novels. Though he'd be the last to believe it or proclaim it himself—unlike, say, Chester Himes' swaggering Coffin Ed Johnson and Gravedigger Jones—when it comes to finding people beyond the reach or outside the self-interest of the police, lost and imperiled in Galway's gritty, grimy underbelly, Taylor is invariably the only man for the job.
Over the course of 11 novels, Taylor has taken on corrupt cops, sadistic priests and nuns, a tech billionaire and the devil himself. Along the way he's lost a wife, a lover and his best friends to bitter estrangements and murder, and bears partial responsibility for the tragic death of a young girl with Down Syndrome. Chronically drunk or temporarily sober, Taylor returns in each book still feeling the hangover of the last, and the mounting sins and sorrows of his ugly past. Taylor's plight is always rendered in Bruen's trademark tight, self-castigating, punch-in-the-nose prose as in the opening pages of the second installment, The Killing of the Tinkers, which find Taylor temporarily exiled to London's Ladbroke Grove:
Leaving Galway, I'd left behind a string of deaths. My case had involved the apparent suicide of a teenage girl. The investigation had led to—witness this:
Three murders.
Four, if you count my best friend.
My heart being hammered.
Tons of cash.
Exile.
Imagine if I'd been competent.
Ghosts and blood feuds aside, Jack Taylor remains bound to Galway, where trouble inevitably finds him. Taylor's distinctive narrative voice has always set these books apart from the crowd; rarely has a hard-boiled detective brandished such a peculiarly Irish caustic wit, or used it so savagely on himself. Nor has a crime-novel narrator habitually preceded passages like the one quoted above by musing on whether he was living out the other-worldly solitary desolation of Van Morrison's Astral Weeks against a backdrop of urban decay, signified by the aromas of curry and urine and the "pervasive stench of abandonment."
Bruen's newest Jack Taylor novel, Green Hell, begins with a bit of ventriloquism, as Boru Kennedy, an American graduate student in Galway to study Beckett, becomes Taylor's reluctant drinking partner and develops such a fascination with Taylor that he decides to write his biography. Kennedy narrates the first segment of Green Hell in an even more Ellroy-esque telegraphic style than Taylor, though just as predisposed to impromptu pseudo-haiku. Having a receptive audience for his barroom bluster and biting commentary doesn't flatter Jack Taylor. His tendency toward Gravedigger Jones-like self-aggrandizement seems much more pronounced than in previous books when viewed through the lens of an impressionable Yank and wannabe Boswell, determined to "abandon Beckett in pursuit of the Taylor enigma."
Kennedy and Taylor cross paths for the first time outside a fish-and-chips shop when two teenagers attack Kennedy and punch out his two front teeth. Taylor arrives on the scene, quips, "What's the craic?" (invoking the Irish catch-all for fun and good times) and cracks the assailants' skulls together. Then he kicks one in the groin and steals his money clip.
By their third meeting Taylor has clued Kennedy into the latest horrific situation he's been drawn into, involving Anthony de Burgo, a charismatic professor at the National University of Ireland-Galway, who seduces, rapes and tortures young women. Taylor matter-of-factly tells Kennedy that he plans to "take [de Burgo] off the board."
Matters quickly spiral downward from there. As Kennedy and Taylor visit de Burgo's office to relay the threat, Kennedy makes the disastrous decision to inform on Taylor (to police Superintendent Clancy, Taylor's ex-partner and nemesis, no less), driving a wedge between the two friends—and de Burgo frames Kennedy (quite convincingly) for a murder.
Despite their differences, and Kennedy's foolish betrayal, Taylor remains certain of his friend's innocence and determined to get him out of jail. But he makes no headway until he returns to his apartment one night to find Em, "a young woman in full Goth regalia," sitting on his sofa, helping herself to his whiskey. With disarming confidence and candor, a brilliant smile, feline grace and kinetic verbal energy, Em boasts femme fatale chops well beyond her years. She "mimes a gunslinger stance" and notifies Taylor that she's his new partner in the revenge business and Professor de Burgo is their target.
Em breathes life into the story, and takes her rightful place in the pantheon of Bruen's clever and sharply drawn variations on noir mainstays. If anything, we don't get quite enough of Em in Green Hell; the revenge plot, and her role in it, resolve themselves too quickly and quietly. And neither Taylor's friendship with Em nor Boru Kennedy (tragic turns and all) wrench the reader's guts like his always-contentious, painfully co-dependent relationship with lesbian policewoman Ni Iomaire (a.k.a. Ridge):
Every case I'd worked, she'd been involved and we had a love/hate relationship of the Irish kind. That is, we tore strips off each other, verbally, every chance we got, and yet had saved each other's arses more times than we'd believed possible.
One of the characteristics of hard-boiled, accidental PIs like Jack Taylor or Easy Rawlins who never hang a shingle, but stumble again and again into trouble because of who they know and what they'll endure to finish a job, is that they aren't careerists. They'd walk away from this life if it ever stopped pulling them back in, or if they found something else they were as good at. Consequently, every case they take means more in their arc as characters because it seems to spring unavoidably from the streets they walk and the way they live, and because of what it costs them in the end. As such, it cheapens these characters to treat them as franchises, however much dedicated readers might thirst for the next installment.
In Bruen's eighth Jack Taylor novel, The Devil, the Devil went down to Galway in the form of a well-dressed stranger with murder and mayhem on his agenda, which ultimately includes taking on Taylor himself. Before the devil kills a tinker named Peg, she asks him why he's set his sights on someone as seemingly inconsequential as Taylor: "Why are you so focused on one wreck of a man, a poor creature who is only of danger to his own self?" The Devil replies that in addition to the large-scale "manifestations of my power" like pandemics and genocide, he fetishizes smaller side projects, like infiltrating Galway with evil by killing tinkers, turning nuns into murderers, and other stories well-known to Jack Taylor fans.
"Despite all your fireworks and scare tricks," Peg replies, "this small, insignificant man yet again kicked you in the balls… You're a poor excuse for a devil, God help us, and mark my words, you cowardly piece of shite, Jack Taylor will show you hell before you're through."
We know Jack Taylor's life will always show him hell—and longtime readers will return to hear him tell the stories in his compellingly lilt-less Irish style. Who among us can look away from a train wreck, after all? Taylor got the best benediction a noir hero could hope for in The Devil, as fitting a finale as even a writer of Ken Bruen's considerable talents could give him. Like every installment in the Jack Taylor chronicles since The Devil, Green Hell, even at its best moments, seems anticlimactic. For all of Bruen's ongoing mastery of the crime fiction form, something just feels careerist, and bordering on the trivial, about new Jack Taylor novels now.