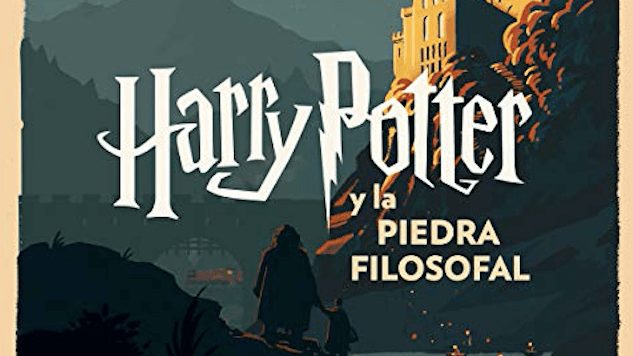 It's been over two decades since J.K. Rowling published Harry Potter and the Philosopher's/Sorcerer's Stone, and now fans can finally listen to the title in Spanish.
Audible and Pottermore Publishing released Harry Potter y La Piedra Filosofal, the first Spanish-language digital audiobook, this morning. Performed by Puerto Rican artist and actor Carlos Ponce, the audiobook is the first of seven that will be released in 2019. You can purchase book one and preorder the remaining titles here.
"The magic of Harry Potter has entranced people the world over for more than 20 years," Ponce says in a press release. "I am thrilled to raise my wand and spread the magic through this amazing new listening experience, for my fellow Gryffindors (and, I suppose, members of the other casas too)."
Harry Potter y La Piedra Filosofal also kicks off the launch of Audible Latino, "an integrated, multicultural destination for U.S. Hispanic customers to access a robust content catalog of Spanish-language and culturally relevant English-language spoken word content." You can browse Audible Latino's catalogue of available audiobook titles here.