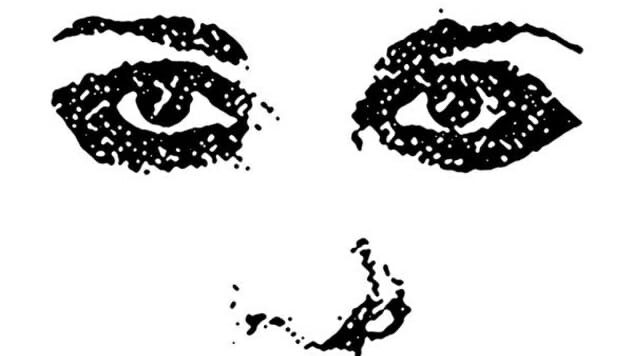 Laura Jane Grace's new memoir, Tranny: Confessions of Punk Rock's Most Infamous Anarchist Sellout, is as blunt as the vicious snap of a song by Against Me!, the snarling punk outfit she's led since the late '90s. Her band's trajectory from crust folk ne'er-do-wells to electrified major label shit-kickers is told in unblinking detail, including conflict with punk purists and A&R reps, lots of intraband fighting, and even more booze, weed, pills, and powder.
Grace is also self-aware enough to note that all of the outward conflict and inner turmoil that fed her hunger for drugs and alcohol, in some degree, stemmed from the gender dysphoria she'd struggled with her whole life. Until just a few years ago, she was known as Thomas Gabel. But as Grace hit her thirties, she more fully accepted the truth that she was a transgender woman and began to transition.
The section of the book that chronicles Grace coming out to herself and then breaking the news to the rest of the world is, naturally, the most engrossing part of this otherwise frothy bit of nonfiction. Her slow reveal to her now ex-wife, band mates, and parents is loaded with tension and heart that turns quickly sour as she watches her marriage crumble under the weight of this huge change and her admitted selfishness.
For fans of the band, this is a full meal. There's a wealth of detail about their touring and recording life, as well as a requisite amount of shit talking about ex-members of Against Me! and other artists that they ran into along the way. Jay Weinberg, son of Bruce Springsteen's longtime drummer and current member of Slipknot, gets thrown under the bus with the most force as he's portrayed as a preening egotist. But Alkaline Trio, Blink 182, George Rebelo of Hot Water Music, and various employees of Sire Records are portrayed in an equally unfavorable light. To be fair, Grace reserves the harshest criticisms for herself. She just drags a lot of people down in the muck with her.
Curiosity seekers have a lot to wade through though to get to what gave this book its title. Grace fought with her feelings for years, suppressing them over and over before slipping on a dress and high heels and experiencing a small measure of relief. Her more complete acknowledgment of the truth is a long time coming, and the solace that she feels as she moves towards it is palpable.
Laura Jane Grace stopped by the Daytrotter Studio in 2014 to sing "Transgender Dysphoria Blues" in a rare solo session.
The unintended effect, though, is that it casts the rest of Tranny in far more negative terms. Grace's admission of narcissism and her guilt about her actions do not make reading about them any easier. And after a short while, the constant recounting of compromises made to appease a record company in an attempt to come up with a hit, the long lawsuit with a former manager, and the backstage drama starts to come off like whining. It's all tied in with her self-loathing, but a little perspective at how good this band has had it would have been welcome.
The flipside is that Tranny is constructed to feel like you're sneaking a read of someone's personal diary. There are actual journal entries stitched in throughout the narrative, and as wearing as the dishy stuff can get, it also proves entertaining to eavesdrop on the gossip.
Transgender issues may be in the forefront of our popular culture these days thanks to Caitlyn Jenner and Transparent, but there's still a lot of stigma attached to them. A book like this, warts and all, might be the just the note of truth that will help a reader through their own dysphoria and recognition of their true self. That alone forgives all the shaggy sins Grace commits here as a writer.
---
Robert Ham is an arts and culture journalist based in Portland, OR. Read more of his work here and follow him on Twitter.