Patrick Rothfuss' Worldbuilders Raises $500,000 in Five Days for Heifer International
Photo by Angela Weiss/Getty
Books
News
Patrick Rothfuss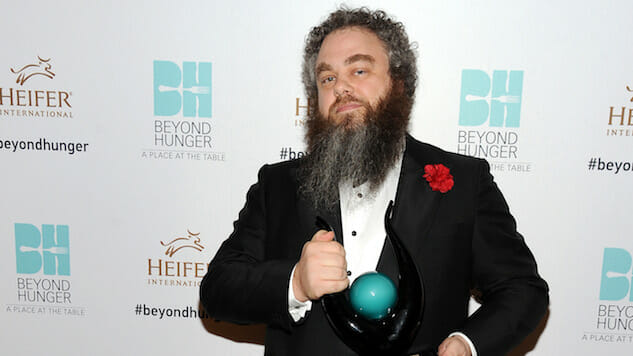 In the first five days of their 10th annual charitable fundraiser, Worldbuilders have raised a whopping $531,303 with over a week still to go.
Worldbuilders, billed as the "geeks doing good" nonprofit, was founded by fantasy novelist Patrick Rothfuss, creator of The Kingkiller Chronicle (one of Paste's 30 best fantasy series of all time). In a statement, Rothfuss describes Worldbuilders' purpose as to "raise money for charities they respect that might otherwise get overlooked by the geek community."
"The Worldbuilders team is full of geeks, gamers and book nerds, and people who tend to respect intelligent solutions," says Rothfuss, "whether it's a rock-solid magic system in a favorite fantasy series or an airtight game mechanic that's easy to learn and offers amazing variety."
The nonprofit has found a worthy intelligent solution in Heifer International, toward which the Worldbuilders team has donated $8.5 million for over the past 10 years. Heifer is a global nonprofit aiming to end poverty and hunger by providing livestock and agricultural farming training to communities experiencing a food shortage.
Worldbuilders 2018 continues through Dec. 11. There are two options regarding donating: straightforward money donations—in which every $10 donation enters the donor in a lottery for thousands of prizes curated by the Worldbuilders team, including things such as signed books and games—and bids on auctions for rare gifts and collectibles. Check out the nonprofit's website for donatation options.
Paste Editor-in-Chief Josh Jackson recently sat down with Rothfuss to discuss books, comics and mead in the third episode of our new series What Do You Love?. Check that out here or find the video below.