So You Don't Get Lost in the Neighborhood by Patrick Modiano
Novel Translated from French by Euan Cameron
Books
Reviews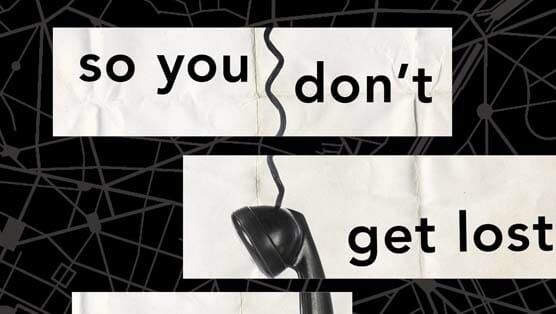 French author Patrick Modiano won the 2014 Nobel Prize in Literature for his striking exploration of postwar Europe through a concise body of fiction. He's stylistically a minimalist, but his work mines deep from years of experience. That's why Modiano's Paris-rooted fiction echoes so intensely with readers; it lives in the vague and abstract center of setting and being. At its base, his work argues that where you are from is part of who you are.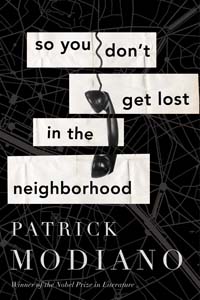 Modiano handles the ages-old existential question—"Who am I?"—as well as anyone. So much so that history reappears around every corner, continually bumping into the now until memory looks like a road map disfigured by a cheese grater.
"And so he had started all over again from the beginning with the painful sense that he was correcting a false start," protagonist Jean Daragane states in Modiano's latest novel, So You Don't Get Lost in the Neighborhood.
Daragane lives alone, unplugged from the world and his memory of it. Then he gets involved in a stirring controversy when a con man named Gilles Ottolini finds Daragane's address book. A particular name interests Ottolini: Guy Torstel, an old acquaintance of Daragane's forgotten mother. Slowly, through a chronological blender, Daragane begins to remember names and places. He pushes his memory for "accurate" recollection.
"For a few minutes, [Daragane] had not recognized anything, as though he had struck with amnesia and was merely a stranger in his own town. But for him, this was of no importance."
Modiano is mischievous in such passages. He continually reintroduces the story, and then he transitions into the past where desire and remembrance tug at the heart strings of who we were, who we knew and who we have become. How are we the same when we are no longer the person we used to be?
Torstel eventually leads Daragane to rediscover Annie Astrand, the friend of Daragane's mother who raised him until one day she disappeared:
"In the morning, he is woken up by the rays of the sun that peep into his bedroom through the curtains. And make orange patches on the wall. To begin with, it is almost nothing, the crunch of tyres on the gravel, the sound of an engine growing fainter, and you need a little more time to realise that there is no-one left in the house apart from you."
This is where The Third Man-meets-Humphrey Bogart noir wet dream builds the conflict. There is intrigue, there are missing persons, there are affairs of the heart and body. There is the cliché existential wandering that would make Camus proud.
Concluding with themes present in his other stories, Modiano ultimately insists that we are intuitively outside of history, perpetually looking into the abyss of some misbegotten form of remembrance where the dreamlike state of memory is never fully actualized. Story, Modiano teaches us, is a leap of faith. No matter how absurd the pining for connection, the actualization is always looking back—or forward.
Modiano has continued his celebrated life's work in these pages. The mystery, the journey, is the story. And the beauty of his prose shines once again in this deep, short read that provokes the trappings of too many musings and desires, albeit a welcome provocation.