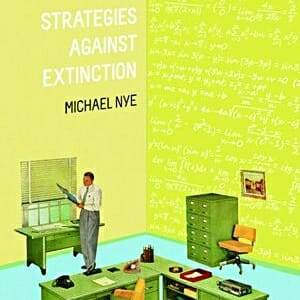 The most socially prevalent stories of the past several years are far from pragmatic. We find ourselves bewitched by wizardry and the living dead-vampires and zombies. We face immersion in dystopian societies where lives are wagered for sport and entertainment. In short, we seem spellbound by every world except our own.
Realists have their work cut out for them. With our culture's predisposition for the sensational, realists face the challenge of finding a balance between entertainment and authenticity. Realist writers must pave a path allowing the reader a retreat from his own life without overburdening him with a fictional life too similar to his own.
Kyle Minor's In the Devil's Territory (Dzanc Books, 2008) gives a strong example. Minor expertly walks us down the sandpapery grit of life. In one story, a tortured old woman with dementia struggles against the demons of her youth. In another, a religious man bridles his homosexuality. Elsewhere, a woman escapes from communism by swimming across the Rhine with her family.
There's no mistaking that Minor means In the Devil's Territory as a realist text. Even so, the stories hold elements of the fantastic that sometimes create a barrier between the characters and their reader. How many of us will in fact risk our lives swimming a river to escape a communist regime? How many of us will actually spend decades in a fruitless marriage to resist homosexual urges? It's not that these things don't happen in the real world. They do…only not to most of us.
So then we get to Michael Nye's Strategies Against Extinction, a book with a perfect epigraph. It's an excerpt from a short story by Joyce Carol Oates (and also where the book gets its title.) Oates' excerpt states her case: Any semblance of design or order to the world happens to be nothing more than a mirage, and as humans we face one hapless fate-to organize chaos.
The stories of Strategies Against Extinction do just that. The protagonists of Nye's tales arrive disillusioned, bored, alienated. In short, they're like most of us: living.
We recognize these plots: A man loses track of his daughter at the museum. A girl passes her final summer of college in her hometown with her mother. A man struggles with the distance between his sons as he faces his own mortality.
The first story of the collection, "The Re-Creationist," removes the softened Kodachrome glow from a 1950s family portrait. Don works as the local baseball radio pundit for the Pirates … but his job is at risk. His estranged wife threatens divorce. His son grows up without him. In the crow's nest of the booth, he turns to fantasy, at first by just exaggerating plays, then later fabricating incidents altogether. Don fancies himself a showman and finds safe harbor in illusions he creates.
Nye approaches characters with a kind of compassion and patience in the writing of Andre Dubus II. Dubus once stated in Stories from a Moveable Chair, "I love short stories because I believe they are the way we live. They are what our friends tell us, in their pain and joy, their passion and rage, their yearning and their cry against injustice." Nye shares a similar philosophy, creating stories that all deal with denial, loss and estrangement at some level. He delicately speculates on the order and patterns his characters weave in the havoc of their lives, but he never rushes the process.
This happens most intimately in the story "The Utility Room." Twenty-five years old and divorced, Ellen attempts to make ends meet by renting her spare bedroom to an adulterating couple. As with many recent divorcées, she associates empty space with sadness, so she does anything she can to fill the vacuum her marriage left behind … even if the love isn't hers and it pays in cash. Gradually Ellen finds comfort in her own independent space … but Nye doesn't rush her there. He gives her room to meander, to goof up. After all, in real life who moves in a straight path?
In "A Fully Imagined World," Kyle constantly loses grasp on the things that make up the terra firma of his life: his job, his youth, his dignity (first when a former lover fails to recognize him, and again when an elderly man describes taking care of children as women's work). When Kyle returns home vexed, it proves difficult not to share the frustration: "Kyle pushed the blanket off his shoulders; he wanted to feel cold and be able to complain about it. Somehow, he lost all sense of what it was that made him sit outside in the first place, what it was that hollowed and angered him about his life."
Nye again allots space for Kyle's discontent to bloom on the page. The character stays outside, alone in the cold, too long. He feels frigid, but he stays. The early autumn leaves defacing his yard anger him. Gazing inside at his daughter brings him little relief.
Nye's patience helps his stories keep their relevance. In Strategies Against Extinction, he presents a collection of modest narratives, elegantly written, mostly in third person. He makes no effort to distract the reader with bewitching showmanship, bypassing overbearing voice and too-showy verbiage. This could be expected; even his website is clean-cut, well formed, easy to navigate. No wizard tricks here, nothing flashy or verbose. The author portrait? Classic black-and-white, serious, unassuming. Not Kodachrome.
None of Nye's stories take place in present day. He seeks timelessness. We get period through context clues: a radio pundit speaks of his time in the war, a projectionist at the movie theatre works with film. Facebook would easily have remedied Kyle's awkward run-in with his former flame in "A Fully Imagined World," but he doesn't have Facebook. He remains forgotten, left by the wayside.
The fact that these stories take place at least five years in the past lends them a longer shelf-life. Nye's choice certainly makes his point. The best strategy against extinction? Embrace our own realities.
Some things will never change.
Laura Straub is a contributor at Vouchedbooks.com and the Vicereine of Vouched Books Atlanta. Her work may also be read at Purge Atlanta, Creative Loafing Atlanta, and Loose Change Magazine.