Paste's Best of 2012 series continues through Dec. 31 and is made possible by our friends at Tretorn.
We could qualify all day long on any of our year-end lists. Of course "The Best Albums of 2012" really means "The mostly American, mostly rock-centric albums that our collection of music critics liked best this year." But for books, we decided to simply go with the opinion of the man we trust most when it comes to pages filled with letters, the man who read more than anyone we know in 2012—Paste's books editor Charles McNair, a Pulitzer-nominated novelist himself. The 10 books here—ranging from novels and memoirs to collections of opinions and old stories made new—are his favorite books released (or re-released with new illustrations) in 2012, and they're presented without order. But any would make a great addition to your library, whether that means shelves full of dusty volumes or bits of code stored in a cloud.—Josh Jackson, editor-in-chief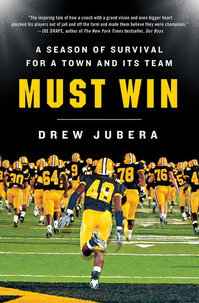 Must Win: A Season of Survival For A Town And Its Team
Drew Jubera
St. Martin's Press
Judging by its cover, you'd think this fine book took on a limited single subject—high-school football in backwater Georgia. You'd be so wrong. Jubera unspools a sophisticated saga of a comeback season for storied Valdosta High School, once the most lauded and successful prep gridiron program in the nation. Now fallen on hard times, Valdosta takes on a new coach and a new dream. Jubera, a former big-league reporter, embedded with the team for a season, and he captures the slang and race relations and home-town hopes better than any writer since H.G. Bissinger got it so right with Friday Night Lights. (The image on the jacket of Must Win actually pays homage to Bissinger's book.) Jubera's eye for detail, ear for dialogue and heart for young hopes delivers a helmet-to-helmet blow.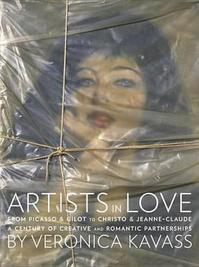 Artists in Love: From Picasso & Gilot to Christo & Jeanne-Claude, A Century of Creative and Romantic Partnerships
Veronica Kavass
Welcome Books
The cover image—a red-lipped femme wrapped in smothering plastic—feels a bit off-putting, but since this lovely book deals with artists under the covers, among other places, it can be forgiven. We really have here a light look at the influence of passion, romance and sensuality on the work of artists. The passion often shows dramatically, visually documented in 150 full-color illustrations that make up the palette of the book. The relationship of romance to artwork can shock—one of the book's first photographs (by William Seabrook) gives us Man Ray fondling Lee Miller's tumbling locks … while a steel collar locks her throat. The relationships can smolder—check out the Alfred Stieglitz/Georgia O'Keefe pages. Mostly, author Kavass shows us that talent and ardor often go … well, hand-in-hand among many anatomical combinations.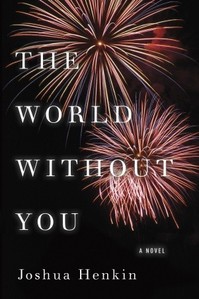 The World Without You
Joshua Henkin
Pantheon
When not busy pounding the brains of rising young scribblers as director of the MBA Program in Fiction Writing at Brooklyn College, Joshua Henkin puts in honest chops at the desk. His star keeps rising. His book Matrimony made it onto the list as a New York Times Notable Book, and Swimming Across the Hudson made the same list for the Los Angeles Times. The World Without You recently earned the 2012 Edward Lewis Wallant Award. The merit badges matter, of course, but more important are Henkin's metered sentences, little lit fuses that sizzle toward explosions. His novel? On the Fourth of July, 2005, a family gathers in the Berkshires for an annual visit … only absent a sibling, a journalist killed in Iraq. Henkins gives us the verities: grief, freedom, family … and, always, the conflicts love causes.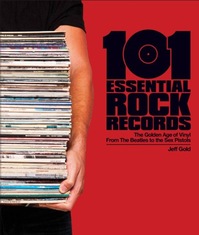 101 Essential Rock Records: The Golden Age of Vinyl From the Beatles to the Sex Pistols
Jeff Gold
Gingko Press
This one's fun, and not only for those of us who remember dropping a diamond-tipped needle expertly onto a pinwheel of spinning vinyl to summon forth the exorcisms of Screamin' Jay Hawkins or Chuck Berry's protests to Nadine. Vinyl made life bearable. This book feels like a road trip with four best friends, toked up and punching the CD player and outshouting one another about "the greatest danged record of all time … I mean ALL TIME!" You may smell hemp seeping from old memory as you scan the list of 101 essential rock records author Jeff ("Solid?") Gold bravely lays down, a list ready-made for argument, pistol duel, mano-a-mano barbed-wire cage match, etc.) Cameo essays come from Iggy Pop and Suzanne Vega. Enjoy jawboning about this list. Wear your Kevlar.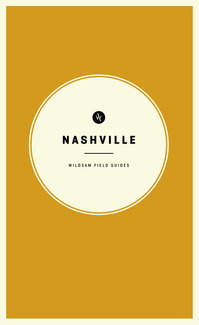 Nashville: Wildsam Field Guide
Edited by Taylor Bruce
Wildsam Press
Turns out there's something new under the sun. Here's a city guide, a lovingly curated advisory to the kind of Nashville you really wanted to see when you went there, instead of the Nashville you ran into at that place sort of like The Bluebird Café, only not, where the cheesy singer wore his belly like Waylon and his goony wife softly wurlitzed away, her hair whipped-to-stiff-peaks and coiffed so high it displayed the last remaining glacier. No sir, the real Nashville in ex-travel-writer Taylor Bruce's pocket-sized volume unfolds in diagrams, maps, and damn good yarns—yarns!—by damn good Nashville-knowers like Rosanne Cash and Tony Earley and J. Wes Yoder and Libby Callaway. Food and drink? Easy—just two tiny pages, and they're absolutely the coolest spots in town. (Eat that, Arthur Frommer!) Honestly, have a look—this is the freshest-feeling guidebook since On The Road, that Kerouac thing. And Bruce's has better drawings.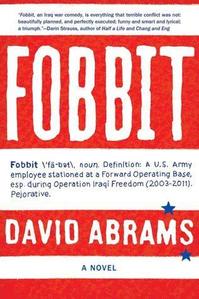 Fobbit
David Abrams
Grove Atlantic
What's a Fobbit? Some new kind of hobbit, in these Peter-Jackson December days of hobbit-fever? Well … no. In Iraq, a soldier who rarely left the safety of the Forward Operating Base, or FOB, became a Fobbit to other troops. " … at the core, they were nothing but marshmallow," David Abrams writes. "Crack open their chests and in the space where their hearts should be beating with a warrior's courage and selfless regard, you'd find a pale, gooey center. They cowered like rabbits in their cubicles …" Abrams did a tour in Iraq in 2005 as a Fobbit, kept a journal, came home and wrote this withering satire of the war he saw (and didn't see). Readers whisper that it's the Catch-22 of the Iraq War … only Abrams seems more pissed-off than Joseph Heller, who published his great novel nearly 20 years after active duty. Maybe it's Piss-22. Whatever, you'll understand more about a remarkably unpleasant war when you know Fobbit.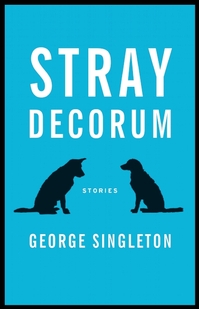 Stray Decorum
George Singleton
Dzanc Books
Here's Singleton's fifth book of short stories, this one scratching hard at the dirt of South Carolina where the gifted writer lives and works and takes care of a good many dogs. The 11 pieces here graced the pages of the usual suspects for quality American short stories nowadays—The Atlantic, Oxford American, The Georgia Review. As always, Singleton leaves 'em howling with laughter, then comfortably numb with reflection. Singleton made a name for himself splitting sides, but he spins a serious story or two in this collection, the kind of 9 Stories fiction that would earn him an invitation over to J.D. Salinger's deck some summer evening, were that old coot still with us. It's all stray decorum with Singleton—he's the realest real writer out there, no airs in person, none on the page. He deserves more attention.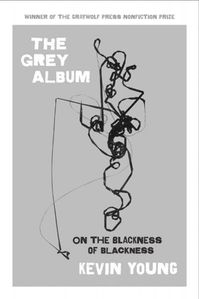 The Grey Album
Kevin Young
Graywolf Press
This book sets out to set you thinking. You come to the gray-mattering via Danger Mouse, who rose to fame in the mid-Aughts with a mash-up of albums by Jay Z ("The Black Album") and the Beatles ("The White Album"), creating the hybrid "Grey Album." Young, a heralded poet at Emory University and a finalist for the National Book Award for Jelly Roll (2003), mashes up conceptions for his spin, The Grey Album, with the same originality. The book encyclopedically makes a case for African-American culture as the American culture—a root culture spread dynamically through all sorts of cultural forms into every white, brown, yellow, and red bit of subsoil in the nation. Young lays down his essay and criticism in the singing voice of a poet … and he tells a mighty good story.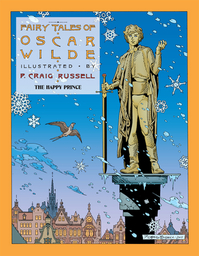 Fairy Tales of Oscar Wilde: The Happy Prince
Oscar Wilde; Illustrated by P. Craig Russell
NBM (Nantier Beall Minoustchine Publishing)
Okay—please, no 100-year-old jokes about Oscar Wilde and fairies. Here, in the Irish aesthete's most modern children's story, today's readers find an illustrated parable for the 99 percent. A callous and callow prince sniffs indifferently at suffering in the world. After his lucky lifetime ends, the royal comes back, reborn, as a statue in a busy city … where he now must behold without blinking all the sadness and cruelty he overlooked in life. It's enough to send a camel galloping through the eye of a needle. Artist P. Craig Russell, perhaps known best for collaborations with Neil Gaiman on the Sandman tales, charms to life a story that could have been statue-stiff in lesser hands.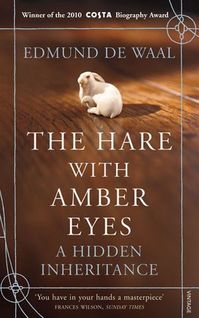 The Hare With Amber Eyes: A Hidden Inheritance
Edmund De Waal
The Illustrated Edition
Farrar, Straus and Giroux
The author of this remarkable family memoir springs from Jews with roots in Odessa, Vienna and Paris. The Ephrussi, in fact, once rivaled the Rothschilds for wealth and influence. Their fortune largely went away in the 1930s when the Nazis rose to power … but a piece of the past lives on in a collection of 246 netsuke, miniature sculptures stowed in a mattress by a faithful family maid and spirited out of the Nazi's grasp. The tiny sculptures made their way to Japan, where the author as a young man gawked at them on visits to his 84-year-old great-uncle Iggie. The beautiful netsuke, including a hare with amber eyes, inspired De Wall to track their history in his family, a journey leading to this book—and this 2012 illustrated edition. The sculptures likely also catalyzed a love of art in the young De Wall—today the world recognizes the Briton as one of our finest ceramic artists.